Nelson Kim and John Magary's 2016 New York Film Festival Wrap-Up (Part 2 of 2)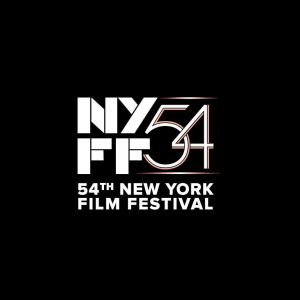 This is the second of a two-part dialogue about this year's New York Film Festival. To read the first part, click here.
John Magary: When it comes to certain obviously talented, thematically consistent international-star directors — Hong Sang-soo, as you mentioned, and also Pedro Almodóvar and the Dardennes — the New York Film Festival is loyal, even when the work being being supported is, like this year's rather mechanical and melodramatic Dardenne selection, The Unknown Girl, not among the artist's best. The question is, do the stalwarts crowd out new discoveries? Put even more bluntly, do they crowd out better films?
Well, it's complicated. First, there's an undeniable pleasure in consistently checking in with a director over many years — even when the work isn't their best — and the festival recognizes that. The selection committee is saying, "We continue to have faith in this artist," and you trust in that faith. Even a "lesser" work by the Dardenne brothers will contain the Dardennes' thematic/stylistic point of view — that alone gives it sufficient value. Secondly, through the magic of sidebars, the festival has, as long as I can remember, carved out space for short films, documentaries, revivals, and experimental work. As with Cannes or Venice, there's a lot of great work circling around that prestigious Main Slate.
To that point, this year the festival introduced a small section called "Explorations," to give exposure to a handful of challenging narrative features that — this is just my speculation, mind you — might have struck the programmers as a bit too prickly to fill up Lincoln Center's cavernous Alice Tully Hall. It's a noble addition, but still gives me slight pause. While it's great to make the space for these films, their placement is confusing — what is the "status" of these films? Is "Explorations" a kind of second tier? Will this become, like Sundance's confounding "Next" section, a too often neglected dumping ground for artists who simply fall outside of a vague hierarchy of acceptability?
Admittedly, these are champagne concerns, but what's a festival for if you can't get a little obsessive about the various baffling ways we prioritize art?
I certainly take no issue with the festival's continuing support of 35-year-old Mia Hansen-Løve, whose movies, when they're really hitting the sweet spot, pull off the very impressive trick of feeling simultaneously complicated and effortless. Watching Hansen-Løve's newest work, Things to Come, which is her third straight film to play NYFF, I was reminded of something the critic Dave Kehr once wrote about Robert Zemeckis, calling him "our leading poet of disappointment." Things to Come centers around a professor named Nathalie, who, deep into the second act of a comfortable life, finds herself staring down a shocking obstruction: divorce. It can't exactly be called new narrative territory, yet something about the gently resigned shape of the film — carried with such delicacy by Isabelle Huppert, who at this point deserves some sort of Nobel for Honesty in the Performative Arts — feels almost radical. Tears get shed, words get lost, opportunities for new love come and go, and not all that much "changes" for our protagonist. We, the audience, can't help but want the world for Nathalie, and Hansen-Løve, in her particular, graceful way, says, well, no: you get the world of Nathalie. That's it.
What a lovely gesture.
Nelson Kim: You just helped clarify for me what makes Hansen-Løve such a distinctive talent. She works in a traditional, conventionally realistic mode, but her stories veer off in surprising and unexpected directions — but they do so in ways that, considered in retrospect, are utterly true to their characters, and true to the "dramatic arc" of real life. In the three films of hers I've seen (she's made five), the protagonists have their worlds upended — by the death of a parent in The Father of My Children, adolescent heartbreak in Goodbye, First Love, and late-middle-aged divorce in Things to Come — and then go through a lengthy process of recovering and rebuilding. In each case, Hansen-Løve takes her time delineating what her characters' lives are like before the big event, but then she really takes her time detailing what happens after. And what happens after is never as overtly dramatic as you'd expect. Nobody wins the lottery, dies saving the planet, or walks off into the sunset having found true love. Huppert's Nathalie has a job she loves (teaching philosophy), grown children to cheer her, an elderly mother to look after — and these things don't change after her marriage ends. Or rather, they do change, because nothing is static, and so Nathalie has to navigate those changes even as she deals with the fallout from her divorce; it's all part of the unceasing, messy flow of existence. "Life goes on" may seem like a dull way to sum up a filmmaker's concerns, but Hansen-Løve finds beauty and profundity in it.
By now we expect great things every time Huppert is onscreen. But I was still stunned to watch her in back-to-back press screenings of Things to Come and Paul Verhoeven's wicked, willfully perverse Elle — you couldn't imagine two films more different in mood and style and approach, but she's equally believable in both, utterly committed, absolutely in command. In Elle, she plays Michèle, a video-game company CEO who is raped in her home by a masked invader. Her reaction to this violation is, to put it mildly, unusual: first she goes about her business as if nothing happened, then she actively seeks out her rapist, and even initiates a kind of relationship with him (it's complicated). Possible explanations for Michèle's motivations are planted in the script, including the troubled childhood to end all troubled childhoods, but Verhoeven and his writer David Birke (adapting a novel by Philippe Djian) don't press the point too hard. Their interest is in plumbing the depths of who Michèle is now, and the result is one of the most fascinating character studies I've seen in some time — even though (or maybe because?) the character exists at such a far extreme of psychology and behavior.
Verhoeven says he and his producer initially sought to set the film in the U.S. and looked for an American A-lister to star, but were repeatedly rebuffed; once Huppert expressed interest, they made the movie in France instead. Although the film is pretty much perfect on its own terms as is, and I wouldn't trade Huppert's performance for anything, part of me wishes things had gone differently. As a French film, at least in this cultural tourist's eyes, Elle fits snugly into the venerable French tradition of épater le bourgeoisie. But an American Elle with a major Hollywood star and wide distribution might have been a truly provocative contribution to our current national debates over sexual assault, trigger warnings, female agency, and male privilege. It'll still be one of the talked-about quality flicks of the season, but since Americans largely ignore films from the rest of the world — thanks, schools and corporate media! — its impact will be limited.
Regarding the expansion of the NYFF's offerings in recent years, I too have mixed feelings. I'm grateful for the "Projections" series of avant-garde film screenings and the "Revivals" section of restored classics. I guess it's cool that there's a separate section for docs (Spotlight on Documentary), but as with your question about "Explorations," I wonder if separate doesn't quite mean equal here: this year, only two docs, both very topical, were chosen for the Main Slate (Ava DuVernay's Opening Night film The 13th and Gianfranco Rosi's Fire at Sea), while new works by major artists like Steve James, Errol Morris, Bill Morrison, and Raoul Peck were shunted off to the side. Furthermore: what exactly qualifies a film for the "Special Events" section? And: should "Convergence," with its "interactive video installations," "augmented reality installations," and "immersive storytelling experiences," really be a part of NYFF at all? In a way, it's an admirably bold choice to have a section that engages with new technologies and new forms and asks how the definition of cinema might be evolving, but the "Convergence" programs seem an odd fit with the festival's traditional identity as a selection of, as you wrote earlier, "the best of the best in world cinema" — perhaps it would be better served if it was its own event, instead of being a subcategory of NYFF? I fear that further moves down this road might lead to a Tribeca-ization of the fest, where in trying to offer a little of everything, it loses what makes it distinctive.
But maybe this is the wrong way to think about it. After all, anything that draws audiences to see challenging cinema should be applauded, and the NYFF continues to provide a world-class, lavishly funded showcase for film as an art form. Walking into the screenings, whether at the majestic Alice Tully Hall, the only slightly less splendid Walter Reade Theater, or the sparkly new multiscreen Elinor Bunin Munroe Film Center, you can't help but feel that the people running the show are committed to the belief that gathering a crowd to watch great movies on the big screen is a vital part of the city's cultural life.
John Magary: Having access to the endless bounty that is New York City culture makes it easy to take lovely things for granted, and I agree that the grousing about added sections and new directions at the festival can feel a little decadent if these minor "enhancements" are getting more civilians excited about films outside of the Marvel Cinematic Universe. That being said, if NYFF ever adds a section for prestige TV or web series, I will round up a cinephile protest militia. Slingshots loaded with Junior Mints, etc.
All this talk about Mia Hansen-Løve has gotten me thinking about how one might assess the films in this year's Main Slate according to their ratios of style to naturalism. Of the films I saw — important to note, with regret, that I wasn't able to see Eugene Green's Son of Joseph, Olivier Assayas's Personal Shopper, or Alain Guiraudie's Staying Vertical, all films directed by aggressive, if not radical, stylists — virtually all had a foundation of realistic acting and an implicit "trust" in narrative. Meaning, all, with the possible exception of Matías Piñeiro's hopscotching Hermia and Helena, had trackable "main" characters with psychologies progressing, or regressing, from Point A to Point B.
I'm not sure if there's a filmmaker working today who takes classically structured drama as seriously as Kenneth Lonergan. In his small output as a filmmaker, he has taken the building blocks of life as it's lived, and — and here's where he parts from a more hands-off rhythmic diarist like Mia Hansen-Løve — arranges them into astoundingly cohesive tales of loss and growth. For him, there's no tragedy without truth; he just can't bear to let the audience off the hook.
Manchester by the Sea, so grounded and carefully drawn and rich with feeling and so horrifically unsparing, is the best film I've seen this year. And the saddest film I've seen this year. And also the funniest. To borrow a Twitterism, the film is "everything." Lonergan's masterful invention of a character, Lee Chandler, played with a devastating reserve by Casey Affleck, is forced by an everyday tragedy — his brother's death from heart disease — to confront a shocking, anomalous tragedy from years before. Through meticulously planted flashbacks, we gain insights into Lee, all rooted in concrete action, at once fresh and expected, until we can't help but feel, and more crucially understand, the full weight of his loss. That he doesn't quite "make it" by the end doesn't feel like a nasty trick by a hard-charging dramatist but rather an utterly natural occurrence. It's the rare film that unfolds and then lands in a way that seems almost immutable: this is the only way that this story could've been told. At least, that's how it felt to me.
Death likewise hovers over Cristi Puiu's incredibly well-staged Sieranevada. Set in a Bucharest apartment that feels at once labyrinthine and suffocating, on the occasion of a family's oddball memorial service, the film is in many ways the opposite of Lonergan's careful epic: it's a chamber anti-drama. Glances at the past are fleeting. Relationships don't reveal themselves for literally hours. The performances are so lived-in and unhurried, and the dialogue so seemingly unshaped and discursive and "buried," that I felt often like I was eavesdropping. In conventional terms, there's a lot of fat in Puiu's drama, and that's pretty much the point — if there's revelation to be found here, it's of the baby-step sort. If there's satisfaction to be had, it's in watching these characters unfold and, in their unfolding, grope for something like redemption.
Neither film is radical, and yet both show what cinema — and only cinema — can do.
— Nelson Kim and John Magary