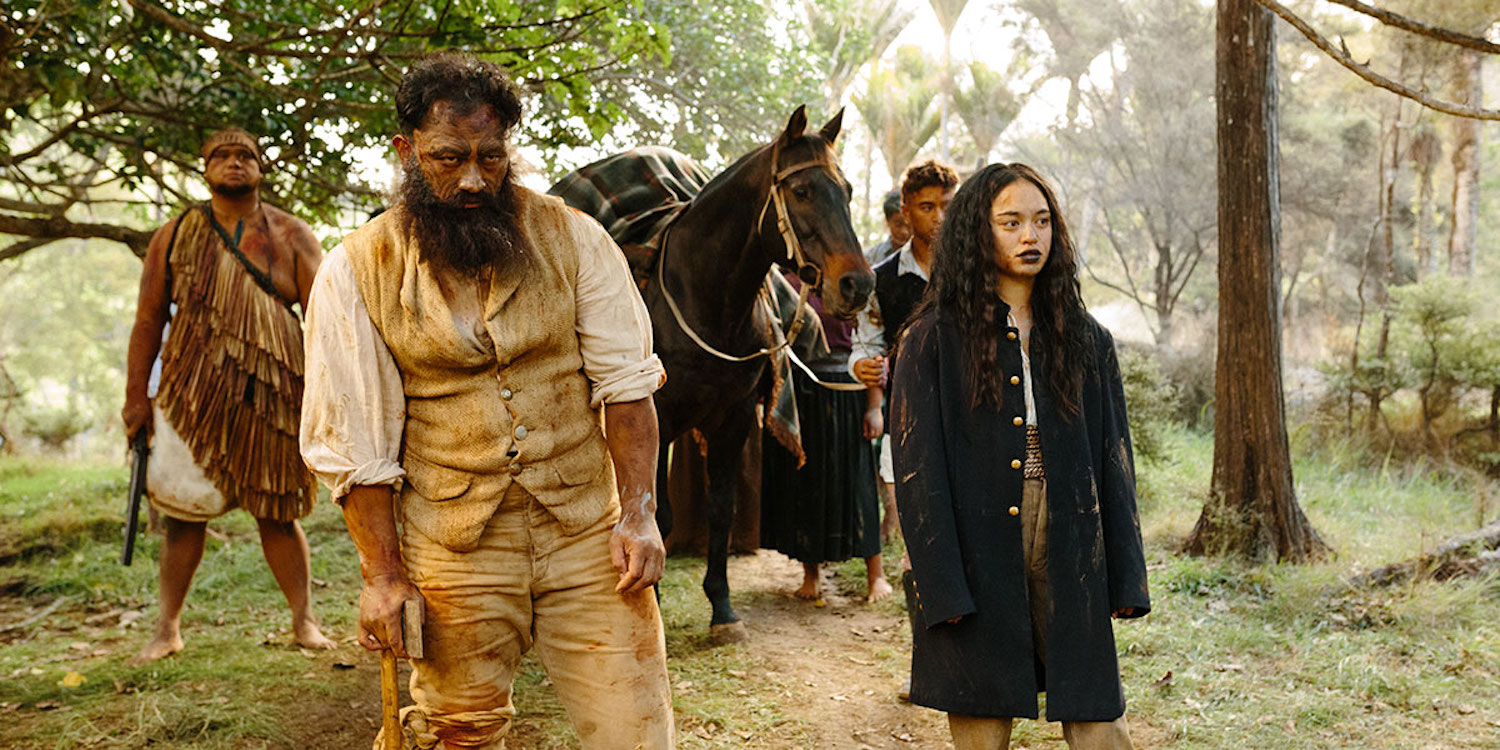 (The 2022 Toronto Film Festival or, TIFF runs September 8-18 in Toronto, Canada. HtN has tons of coverage coming your way so, stay tuned! Check out Chris Reed's movie review of We Are Still Here. Seen it? Join the conversation with HtN on our Letterboxd Page.)
Two Pacific Islander women in a kayak fish at sea. One pulls up her regular catch, the other something much bigger. Struggling, she stands to get a better grip. After much effort, she slowly heaves something out of the water, now roiling as a storm rages. It's a British four-masted sailing vessel. The invaders have arrived.
Portmanteau—or anthology—films can sometimes prove challenging. It is difficult to invest one's full range of emotions, so disjointed is the storytelling. Just as we begin to care about one tale, we jump into another, cutting short our developing cinematic rapprochement with the protagonists. The best of these either feature well-developed, self-contained short narratives (the 2006 Paris, je t'aime as a prime example) or a strong thematic through line that unites everything in a compelling whole (the 2019 Vai comes to mind). Enter We Are Still Here, a tale of colonialism and its aftermath brought to us by 10 directors (Beck Cole, Dena Curtis, Tracey Rigney, Danielle MacLean, Tim Worrall, Renae Maihi, Miki Magasiva, Mario Gaoa, Richard Curtis and Chantelle Burgoyne) from Australia, New Zealand, and the South Pacific. How does one survive the British Empire? With grit and perseverance.
Mixing animation and live action, the movie progresses back and forth via interwoven segments, each one exploring a different aspect of how imperial ambitions have long-lasting consequences. The white man arrived in the Pacific with little regard for those already there, destroying everything in his wake. It's important to reevaluate that past.
We Are Still Here does not only focus on yesteryear (of many different eras) but also looks forward to a post-apocalyptic future where old wounds still fail to heal. Not all is endlessly bleak. The animated sequence offers hope, and the scene set during World War I manages to insert some humor into the dangerous landscape of trench warfare. Amid tragedy, humanity perseveres.
Whether we are in the years 1859, 1864, 1915 or 2274 (and more), we are deep within an ambitious analysis of the way culture struggles to survive against oppression. To be fair, it wasn't only the British who wreaked havoc on the world as they seized more territory; other European nations joined in the genocidal fun, too. It's a fine point, and in terms of the South Pacific, the British were definitely the biggest offenders.
By the end, we have spent time in the company of engaging characters across a fascinating array of stories. Whether we are in Aotearoa (New Zealand), Australia, a small island, or the bottom of a nameless trench, the heartbreak remains the same. So does the will to live and rebuild. Everyone is very much still here.
– Christopher Llewellyn Reed (@ChrisReedFilm)
2022 Toronto Film Festival; We Are Still Here movie review