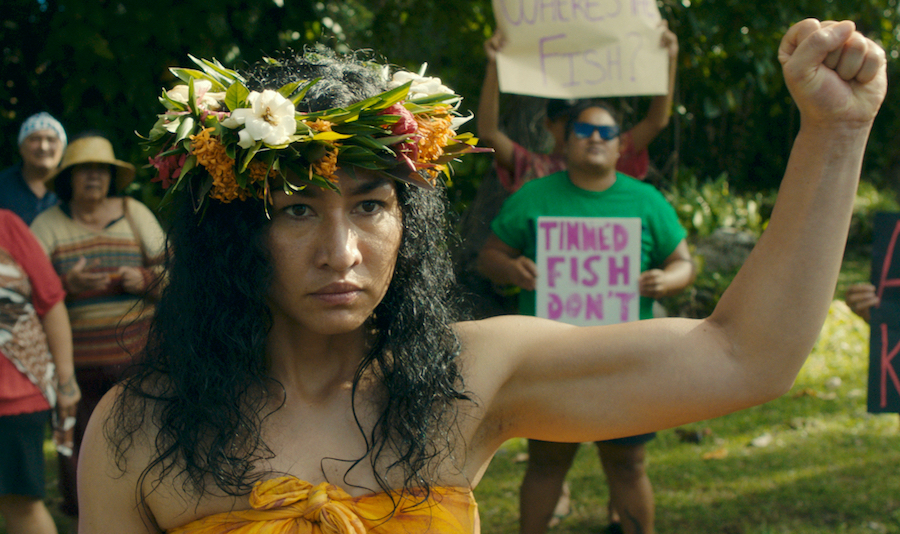 (The 2019 SXSW Film Festival runs March 8-17 in the fantastic city of Austin, TX. Lead critic Chris Reed is on the ground in Austin and has his usual massive slate of reviews and interviews. Stay tuned! Like what you see here on Hammer to Nail? Why not pay just $1.00 per month via Patreon to help keep us going?)
A lovely anthology (or omnibus or portmanteau film, depending on your preferred terminology) of 8 short movies, all tied together through the premise of watching 8 South Pacific women at different stages of life and in different locations, Vai  uses its structure to tell a grand, epic tale of struggle, continuity and renewal, all against the backdrop of the legacy of European colonialism. And though the names (all variations on Vai, depending on the culture, though that word means water across the vast region) and islands change, by the end, after watching the entire package, we have journeyed through a complete and, most importantly, full life, despite the brevity of each episode and the changing actresses and languages. Indeed, this is an example where format and conceit blend beautifully, creating a story that resonates far beyond the borders of the frame.
We start in Fiji, with protagonist Sevaia, age 7, then move to Tonga, where we meet Vai Mo'ui, age 13. By the end, we will have traveled from there to the Solomon Islands (Vaelusa, 16), New Zealand (Vaisea, 21), the Cook Islands, or Kuki Airani (Vai, 30), Samoa (Sevai, 42), Niue (Vai, 64) and Aotearoa, where we finish with Rapuwai, 80. Given the natural splendor of these places, one might think the filmmakers would revel in the exquisiteness of land and sea, but they mostly keep the camera close, the topography of faces their primary focus, instead. All but 7 of the films are shot (or look as if they've been shot) as single takes, allowing each moment to breath in seeming real time. When a cut finally occurs, in the final scene, it was so jarring I almost thought I had imagined it (I had not); it serves, however, as a perfect visualization for the transition – passing of the torch of life – from old to young about to occur. Nothing happens here that doesn't feel intentional, each director fully in charge of her mise-en-scène.
Is it one woman moving through time and space, or many who share the same experience? Does it matter? I sometimes prefer my metaphors unexplained. What is clear is that Vai is a gorgeous, profound work of art, brilliantly assembled and filled with engaging performances. Life is long and varied, and to be celebrated, no matter the ups and downs. In fact, it is from the effort that meaning arises. Let us then celebrate that effort and this perfect expression of it.
– Christopher Llewellyn Reed (@ChrisReedFilm)
Like what you see here on Hammer to Nail? Why not pay just $1.00 per month via Patreon to help keep us going?