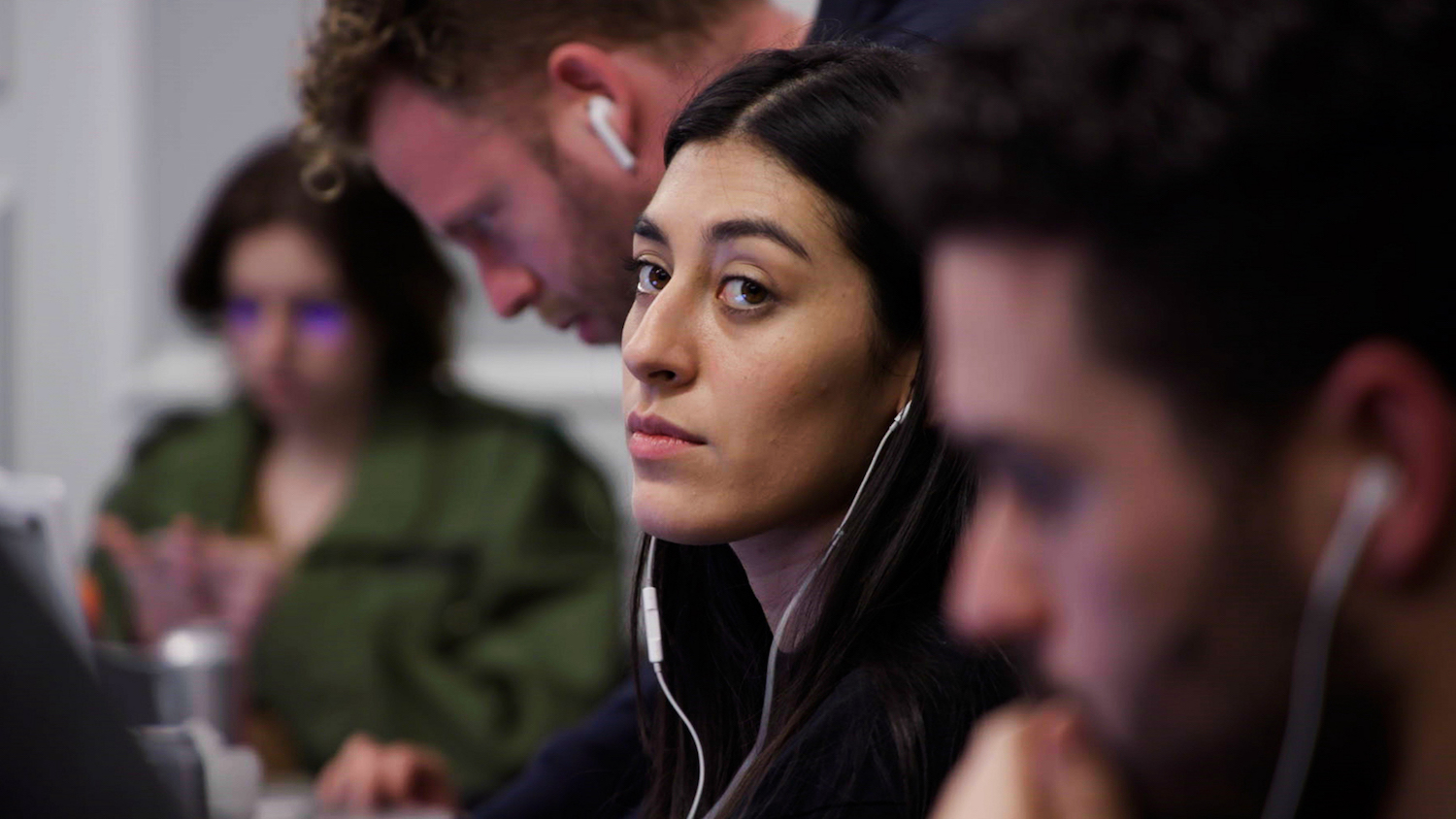 (The 2022 Sundance Film Festival runs January 20-30 all virtually. Check out Chris Reed's movie review of To the End. Like what you see here on Hammer to Nail? Why not pay just $1.00 per month via Patreon to help keep us going?)
Rachel Lears' To the End, a follow-up of sorts to her 2019 Knock Down the House, begins with an ominous warning, delivered via title card, from the 20th-century Italian intellectual Antonio Gramsci: "The crisis consists in just this: the old world is dying and the new world cannot quite be born. In the meantime, all kinds of dreadful things are happening." Gramsci was a communist, so his ideas are easily dismissed by diehard capitalists the world over, yet it's hard to argue with the simple truth of that statement. And here we are, with climate change ever more dire and no viable solution in place to ensure a future for the planet. 
In this new documentary, Lears (also the cinematographer, as before) embeds herself on the frontlines of the political struggle to build policies that enough people can embrace to tackle humanity's existential plight. It makes for an often-bleak viewing experience, but one in which the subjects nevertheless engender real hope. Among the many we meet, some play more central roles, including: Representative Alexandria Ocasio-Cortez (a major presence in Knock Down the House); Alexandra Rojas, Executive Director of Justice Democrats (and also a figure in that previous film); Varshini Prakash, Executive Director of Sunrise Movement; and Rhiana Gunn-Wright, Climate Policy Director at the Roosevelt Institute. These four brilliant, extremely motivated women serve as avatars for all those fighting the good fight on behalf of everyone, even those who see them as the enemy.
Starting with the midterm elections of 2018, Lears follows her protagonists through the sausage-making politics of the late Trump years and first Biden year, training her lens primarily on the Green New Deal and then Build Back Better legislation. Folks like Senator Bernie Sanders (a supporter of both) and Senator Joe Manchin (no comment) pop up on the edges of the frame, certainly important to the national narrative but less the focus here. Mixing intimate behind-the-scenes sequences with more public footage, the film slowly gathers momentum as it reaches the immediate present. Which doesn't look all that good, though our quartet of sheroes soldiers on. 
Along the way, we discover the links (if we didn't already know) between pollution and racist redlining, witness Republican (and some Democratic) obstructionism, see the evidence of wildfires, floods and more, and spend time with Gunn-Wright, Ocasio-Cortez, Prakash, and Rojas in their moments of optimism and despair. They inspire through their hard work, dedication, and, surprisingly, frequent good humor. Let us join them so that the march "to the end" is only the beginning of something better. The alternative is oblivion.
– Christopher Llewellyn Reed (@ChrisReedFilm)
2022 Sundance Film Festival; Rachel Lears; To the End documentary movie review