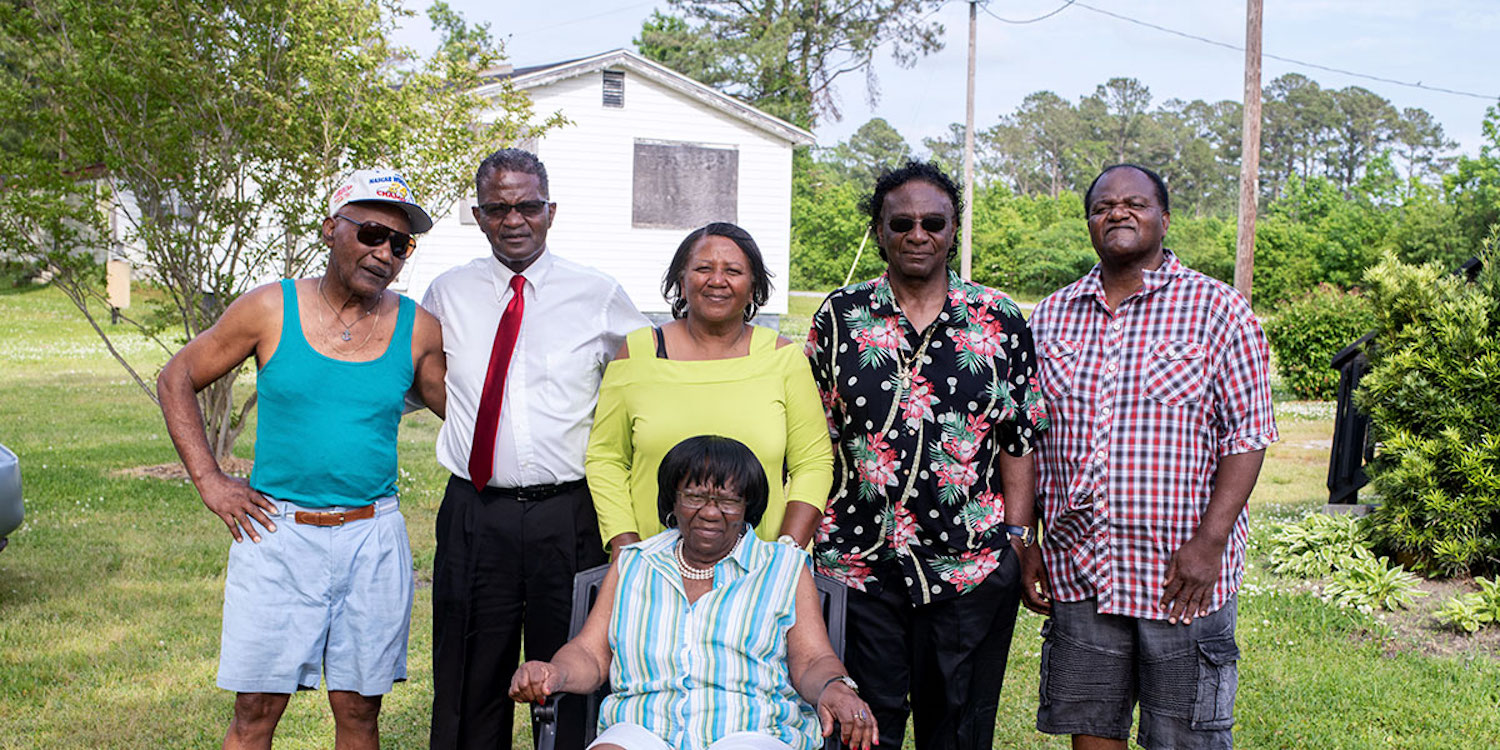 (The 2023 Toronto International Film Festival (TIFF) runs September 7-17 and HtN has tons of coverage coming your way! Check out Chris Reed's movie review of Silver Dollar Road. Seen it? Join the conversation with HtN on our Letterboxd Page.)
White supremacy has long been the law of the land in these divided states of ours, and filmmaker Raoul Peck (I Am Not Your Negro) is here to tell us of yet another example of its manifestation in Silver Dollar Road. As one of his protagonists, the 95-year-old, African American Gertrude Reels, states, quoting her own father, "Whatever you do, don't let the white man have our land." Yet that is exactly what the "man" sets out to do.
Peck treats us to a quick history lesson at the start, with text informing us about how Union General William Tecumseh Sherman, before emancipation in 1865, asked a group of Black ministers what would most help their people going forwards. The answer? Land. After the end of the Civil War, Mitchell Reels, one African American resident of Carteret County, North Carolina, purchased a plot of 65 acres in Adams Creek, on Silver Dollar Road, by the water. When he died intestate almost a 100 years later, the vultures began circling.
In 1976, courts ruled that Mitchell Reels' heirs, including his daughter, Gertrude, could inherit the land, though a New Jersey relative decided to muck things up by selling a deed he didn't own to developers. Ever since then, the property has been the source of ongoing litigation, finally resulting in two further descendants, Melvin Davis and Licurtis Reels, going to prison in 2011 for 8 years when they refused to vacate what they considered their family's homestead. As of the conclusion of this documentary, the matter of who owns the Adams Creek acres remains contested. To be continued.
Race plays an indelible role in the case. The folks behind the would-be developers—Adams Creek Associates—the police, the judges, and many of the lawyers are all white. As James Hairston, the family's (Black) lawyer since 2015 (many came before), states, there is absolutely no reason why Melvin and Licurtis should have ever ended up in prison for "trespassing." Even as the legal system sided against them, there were other options. 8 years is a long time.
But justice has been a long time coming for many descendants of slaves in this country, as an aptly titled documentary from last year, Descendant, made abundantly clear. Peck fills his movie with a lot of additional material that speaks to the myriad ways that Jim Crow and other forms of segregation have persisted. He also showcases the beauty of community and family connections. As frustrating as the tale may often be, it's also a celebration of the ties that bind.
Though the narrative is ably told, and the thesis sharp, we might sometimes wish for a more visually cinematic approach, the footage not always greater than functional. The flipside of that (minor) complaint is that what we watch feels authentic, captured in the moment (or in the past) and without unnecessary artifice, though Peck and his team still supplement the images with excellent onscreen graphics and art. It's a genuine story about real people with real problems and, we hope, real solutions in the very near future.
– Christopher Llewellyn Reed (@ChrisReedFilm)
2023 Toronto International Film Festival; Raoul Peck; Silver Dollar Road documentary movie review