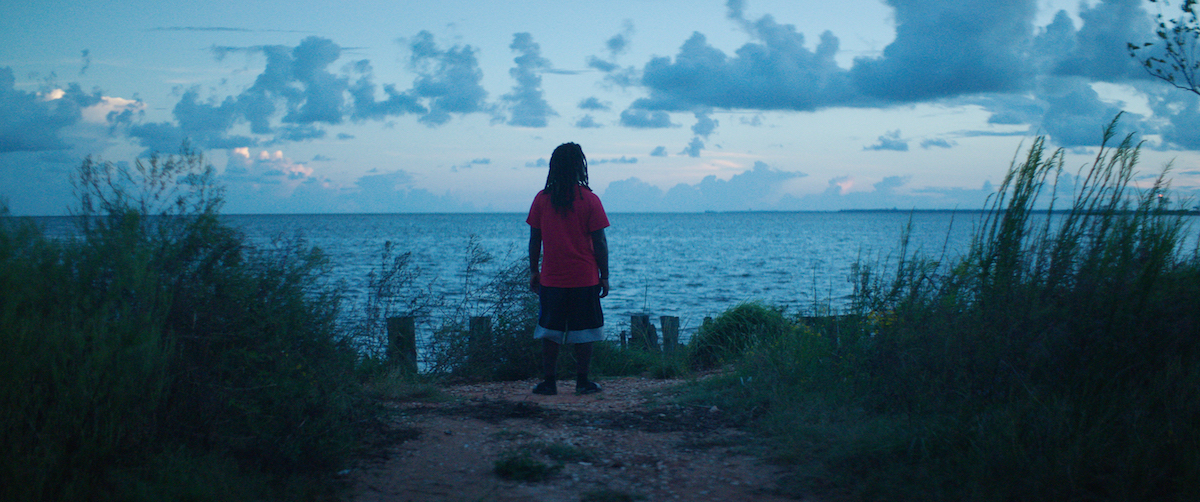 (The 2022 Middleburg Film Festival runs October 13-16 in lovely Middleburg, VA. Lead critic Chris Reed is in attendance and submits this movie review of Descendant. Seen it? Join the conversation with HtN on our Letterboxd Page.)
Back in 2008, documentarian Margaret Brown* directed The Order of Myths, in which she examined the segregated Mardi Gras festivities of Mobile, Alabama, her hometown. The legacy of the United States' past as a slave-holding nation continues into the present, with deep fault lines built on racial inequality. Now, in her spectacular Descendant, Brown returns home once again to further explore those disparities, this time in the context of an old crime brought newly to light. It is both a highly specific story about one place and a universal tale of sin and survival that is as American as the proverbial apple pie.
In 1860, 52 years after the U.S. banned the international trafficking of enslaved Africans to our shores, one Timothy Meaher, an Alabama businessman, thought it would be fun to break the law and prove its futility. He set sail for West Africa on a ship called the Clotilda, bought his human cargo, and headed back. The deed done, he burned the ship to hide the evidence. 5 years later, the men, women, and children he had enslaved were suddenly set free at the end of our Civil War, many of them, without the means to go back to their continent, settling in the area in a community that became known as Africatown.
This chronicle of Meaher's misdeeds has long been the stuff of local legend, though the man's family remains tight-lipped to this day about what he did. That's not hard to understand, for the Meaher family still owns much of the land surrounding Africatown (which changed names for a while but is back to its original appellation) and leases it to heavy industry, simultaneously earning a pretty penny and continuing to wreak emotional and physical havoc on the descendants of the Clotilda survivors. Why admit to anything if doing so might harm your bottom line?
But this film is much less about Meaher and his own descendants (beyond the original   crime and its lasting effects) than it is about the lives of the residents of Africatown today and the people they came from. Brown uses the 2019 discovery of the Clotilda wreck as her cinematic anchor to explore, in great detail, the role that memory and resilience play in keeping hope and faith alive. We meet a vibrant group of protagonists who refuse to let the weight of history keep them down.
Her cast includes master diver Kamau Sadiki, folklorist Dr. Kern Jackson, Judge Karlos Finley, and Clotilda descendants Joycelyn Davis, Emmett Lewis, and Veda Tunstall, among others. Their words join those of the late, great author Zora Neale Hurston, whose book Barracoon was finally published in 2018, 90 years after its completion. It features interviews with Cudjoe Lewis, one of the enslaved Clotilda passengers, who provided Hurston with many details about the journey and the years that followed.
Brown has her interviewees read from the book and then talk about what it means to them. As Emmett Lewis says to a white man who encounters him at Cudjoe's grave and tells him how sad Barracoon seems, the fact that the Clotilda descendants are all still around, with families of their own, makes Lewis the opposite of sad. Cudjoe and his shipmates did more than just survive. They passed their wisdom and strength to their children, who continue to pass it on to generation after generation. That is worth celebrating.
Now that the shipwreck has been found, the question looms of whether this will be yet another opportunity for rich white folks to exploit the Black community for their own gain. This could become a tourist attraction that profits only those already in power. Can the Clotilda discovery allow Africatown residents greater agency to push back the encroachment on their land of polluting businesses, and can they regain control of their own narrative? Based on the fortitude we have seen in Descendant, it seems like they can. But never discount the addictive pull of white supremacy. It's a hell of a drug.
*Full disclosure: Margaret Brown and I both attended NYU's Graduate Film Program at the same time, though she was in the class above mine.
– Christopher Llewellyn Reed (@ChrisReedFilm)
Netflix; Margaret Brown; Descendant movie review