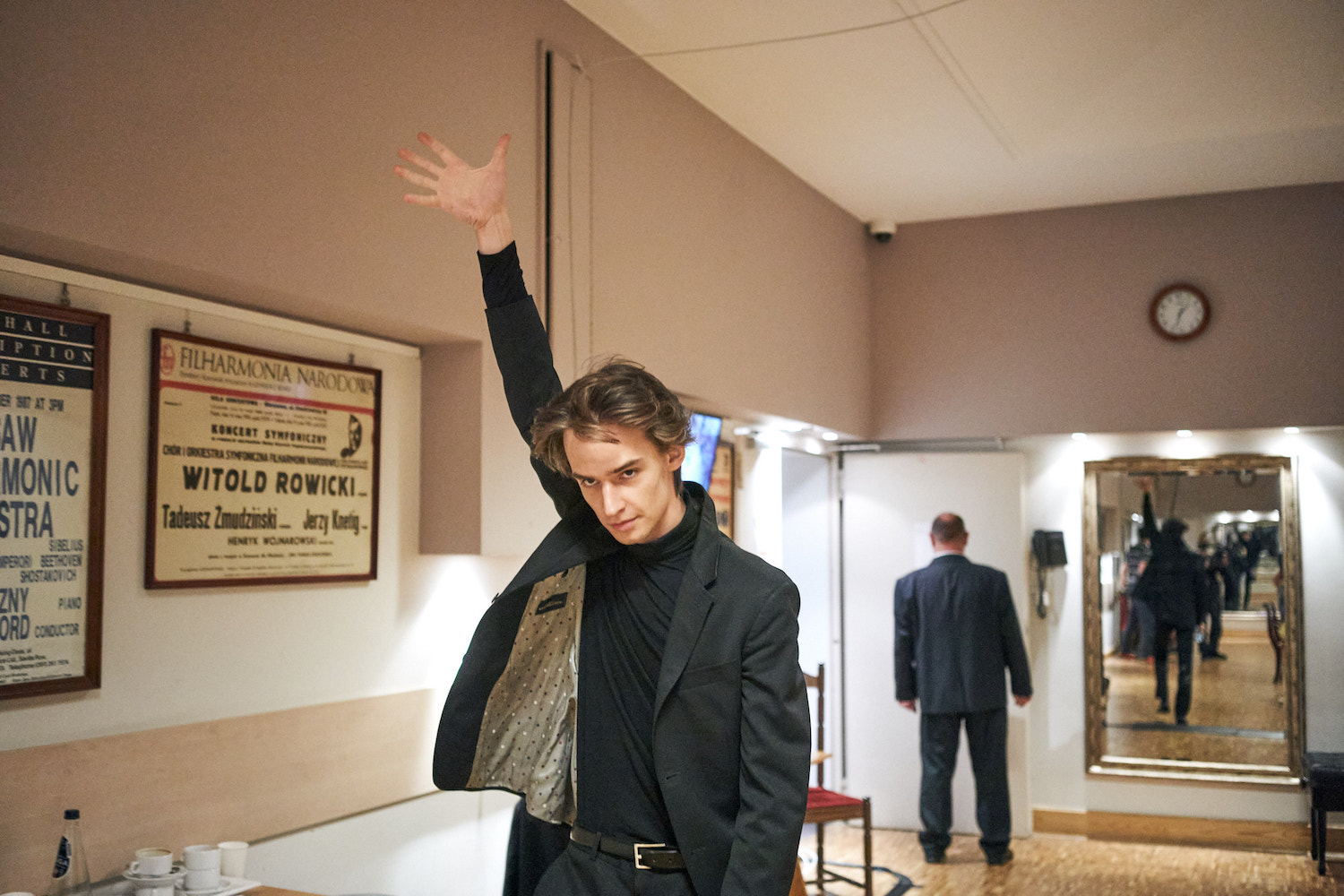 (The 2023 Sundance Film Festival took place January 19-29 in and around Park City, UT and virtually. As always, Hammer to Nail has you covered with tons of movie reviews like Chris Reed's review of the film Pianoforte. Seen it? Join the conversation with HtN on our Letterboxd Page.)
Begun in 1927 (and set on its current five-year rotation in 1955), Warsaw's International Chopin Competition has helped launch the careers of the some of the most renowned pianists of yesteryear and the more recent past. Some top finishers have included Martha Argerich, Vladimir Ashkenazy, Yulianna Avdeeva, and Dang Thai Son. Pianoforte, a new documentary from director Jakub Piatek (Prime Time), trains its lens on the 2021 event, taking the viewer on a tense journey to discover who the next celebrated prodigy will be.
If the movie has a fault, it's in the lack of specifics about how the contest is judged. Piatek prefers to spend time embedded with some of the contenders rather than explaining the ins and outs of how and why winners are chosen. He also somehow manages to avoid introducing us to certain high achievers, meaning the announcement of the final results offer a bit of initial confusion over who is who. Enough of our central characters make it through, however. Plus, the movie is more about the behind-the-scenes stress of competition and the beauty of striving for greatness than anything else.
Among those we meet are the Russian-Armenian Eva Gevorgyan and Chinese Hao Rao— both just 17 at the time—along with the Italians Michelle Candotti and Leonora Armellini, the Italian/Slovenian Alexander Gadjiev, and the Polish Marcin Wieczorek. All do their best to shine, some with more emotional support than others. Armellini and Gadjiev are close friends, which seems to help, and Rao has his coach-cum-surrogate-mother (and former participant) along for the ride. Gevorgyan has her own team, as well, though they seem to almost heighten her anxiety, rather than alleviate it.
Despite the lack of clear parameters (for us), we are treated to some exquisite music. It certainly helps if Chopin is a favorite (how could he not be, with his delicately sweet chords?), but it's also exciting to watch the beforehand preparation and afterwards ecstasy (or misery). Wieczorek jokes that the more you physically resemble the great 19th-century Polish composer, the better you do. The eventual tally does not support this (at least in 2021), but it's a funny thought.
And so they play on, fingers on the keys, tempo borne ceaselessly forward (my apologies to F. Scott Fitzgerald). Over 21 days, their numbers dwindle through various stages, and occasional protagonists are cut. Amazingly, very few tears are shed, since these are consummate professionals, though one feels deeply for one of them when their coach advises, at the disappointing end, not to cry in front of anyone. There will be other chances. Be strong. Easier said than done.
By the conclusion, even with some essential, aforementioned mysteries unresolved, we have spent time in some very talented company, in the process experiencing the highs and lows of a high-stakes musical tournament. The next competition is in 2026. Get your tickets now.
– Christopher Llewellyn Reed (@ChrisReedFilm)
2023 Sundance Film Festival; Jakub Piatek; Pianoforte documentary movie review