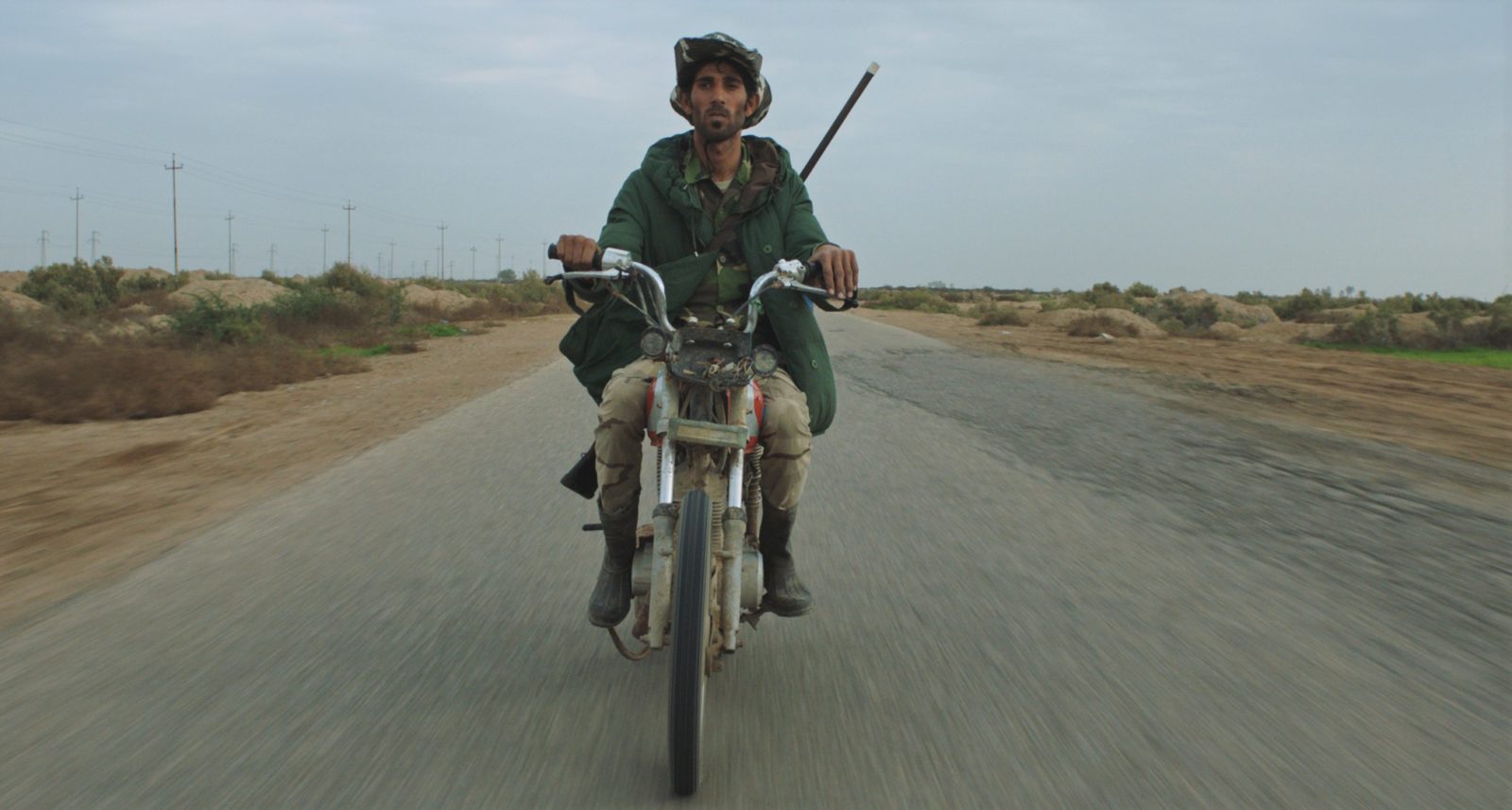 (Gianfranco Rosi's doc Notturno opens in theaters and on VOD Friday, January 29, 2021 via Neon Releasing. Like what you see here on Hammer to Nail? Why not give just $1.00 per month via Patreon to help keep us going?)
Our modern world is filled with many hotspots of violence and misery, conflict zones where wealth disparities, general cruelty, torture and death are omnipresent realities. In this new millennium, a good number of these regions still owe their fractured states to the post-colonial legacy of European powers, whose love of drawing lines on maps and defining populations by ostensible ethnicity have wreaked havoc in their wake. In Notturno, the new evocative documentary from director Gianfranco Rosi (Fire at Sea), we explore, over three years, one such area, along the borders of Iraq, Kurdistan, Syria and Lebanon, following ordinary men, women and children trying to survive in the midst of chaos. Offsetting the harsh truths on the ground with strikingly composed shots in which even a collapsing roadway becomes an object of austere beauty, Rosi creates a somber meditation on brutality and resilience. Despite the title, perhaps the murky obscurity of nighttime is not quite ready to settle over all hope, though it does blanket many a dream.
After an initial title card explaining the above-mentioned historical and geographical context, Rosi opens on a stunning image of a fortress, through which wander grieving mothers and widows, lamenting their lost spouses and children, the prison apparently now in disuse. They wail about Turkish atrocities, so it's possible we are in Kurdistan, through the director never indicates, by spoken or written word, where we are at any time, though we presume that speakers of the various regional languages would immediately recognize the location. That precision is not necessary, however, to appreciate the commonalities across this large swath of land, especially given that what separates some of them are borders imposed by others. No matter who is responsible, here we are, and though rich in visual fascination, it is an often bleak place.
Though not constantly, as we see, post-fortress, happy couples, men on motorbikes or horseback, and soldiers – male and female – training for border duty in competent harmony. But then, halfway through its 100 minutes, Notturno takes a turn for the profoundly tragic, throwing us into the company of schoolchildren rescued from ISIS. In therapeutic sessions, they tell and draw of horrors witnessed – rapes, killings and more – their voices alternating between matter-of-fact communication of facts and haunted pauses. "The night scares me so much," a child says, recounting the sad fate of Yazidis captured alongside them. A mother listens to the increasingly frantic voicemails left for her by her kidnapped daughter, who is most likely dead now. Any American watching this documentary should legitimately wonder what kinds of stories will soon be made about the barbarism meted out on our own borders. Perhaps that is a subject worthy of Rosi's next project.
In the meantime, we are here, and though it can be hard to listen and watch, it is also heartening to see the fine people who persevere. One such young soul is Ali, a boy whom we first meet on a fishing vessel, before then discovering him with a BB gun as he shoots small birds for his mother and many siblings to eat (no father is present), and afterwards as an assistant-for-hire on the side of a road where adult men drive by looking for help. "Good boy," says the individual who eventually engages Ali, after he retrieves a dead bird from where it crashed, just as one might compliment a dog. Though he is, for sure, a very good boy, worthy of the movie's final close-up, his face a mixture of sadness and, perhaps, the faintest trace of youthful expectation. May he emerge from the night into a better day.
– Christopher Llewellyn Reed (@ChrisReedFilm)