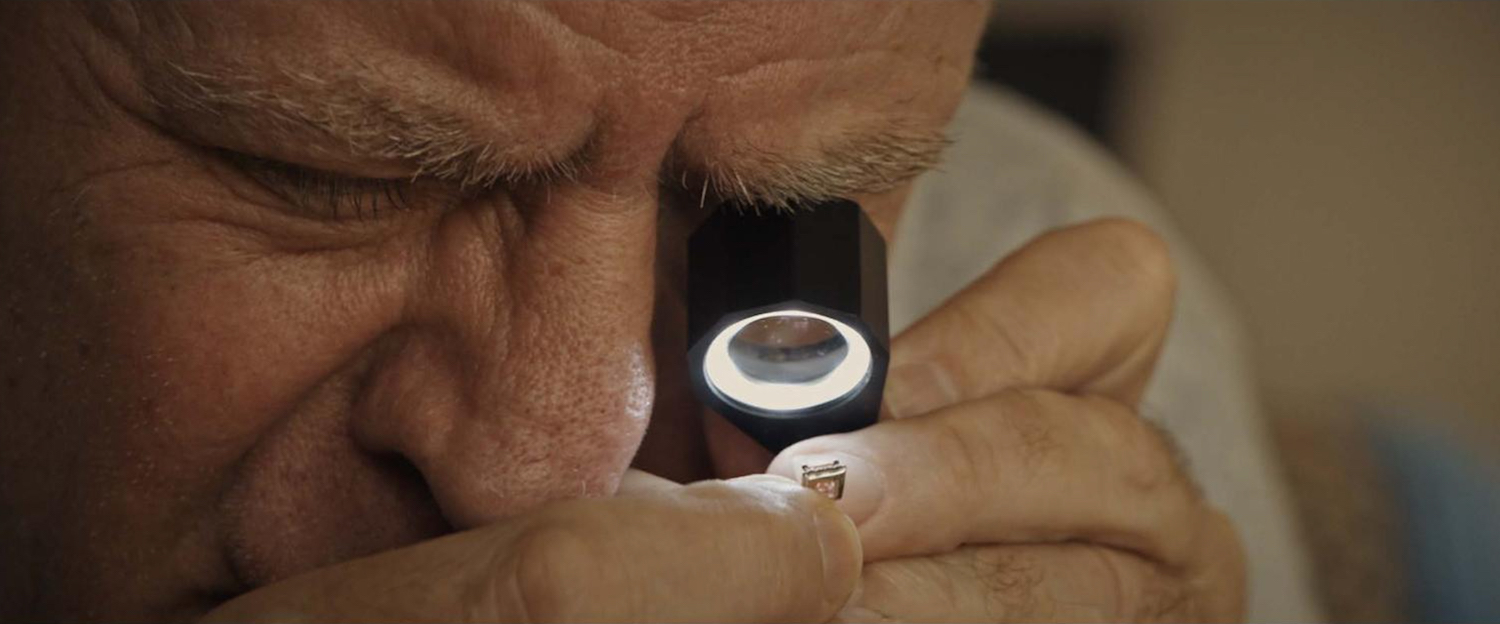 (The 2022 SXSW Film Festival runs March 11-20 in glorious Austin, Texas. Check out Chris Reed's movie review of Nothing Lasts Forever. Join the conversation with HtN on our Letterboxd Page.)
What, exactly, is a diamond, other than the dated "a girl's best friend" and/or "forever"? In its simplest definition, it's a mineral "composed of carbon" and formed at very high pressures and temperatures many miles below the Earth's surface. They are also the hardest naturally occurring substance on the planet and are therefore often used in industrial cutting and other technologies; they are also an extremely valuable gemstone. But who sets their value, and what happens if it turns out that they can be created artificially by intrepid inventors? 
That is very much on the mind of documentary director Jason Kohn (Love Means Zero), whose extremely entertaining and peppy new movie, Nothing Lasts Forever, takes the viewer on a journey into the world of this precious rock and why so many covet it as a symbol of enduring love. Or at least they have until now. As the title says, nothing does really last forever…
Kohn fills the screen with a lively array of experts on the subject, one of the most engaging of which is jeweler/scientist/historian/author Aja Raden. She's here, along with physicist/gemologist John Janik, to debunk the myth that there is something superior (and rare) in the diamonds mined from the ground. Janik has pioneered techniques to produce diamonds that he claims are indistinguishable from the real thing. And, in fact, what's not real about them? A diamond is a diamond is a diamond, no matter how it's created.
On the other side of the issue are folks like Stephen Lussier, of the diamond consortium DeBeers, and Martin Rapaport, of the diamond-trading Rapaport Group, both of whom are deeply invested in maintaining the status quo. And though they are genial guys—Lussier, especially, apparently the first DeBeers executive to ever sit for an interview—but not about to accept any upstart incursions into their domain. 
Everyone here has a strong opinion about why diamonds are/are not worth what people pay for them. Kohn travels the world, from the U.S., to India, to Botswana, and to China, sometimes following the trail of "synthetics" (as lab-grown diamonds are called) as they are dumped into the flow of "naturals" to see if anyone can tell them apart. Most can't, no matter what they claim (though DeBeers has made a lot of money selling detection equipment). And thanks to people like Janik and Dusan Simic—another gemologist we meet—it will only get harder to do so.
Rapaport, especially, thinks this is a tragedy not only for the industry, but for love and marriage. Then again, he seems kind of mentally stuck in the era that produced Gentlemen Prefer Blondes (the original Broadway production of which premiered the song "Diamonds Are a Girl's Best Friend"). Of what worth is an engagement if you don't spend a lot of money to show you care? 
We can argue that point (and I would), but the larger question to ponder is whether or not diamonds should remain so expensive. And here's the kicker: based on this movie's evidence, synthetics are already well mixed into the general supply. Perhaps it's therefore time to jettison such old-fashioned notions. And thanks to Kohn's delightful film, we can have a lot of fun doing so.
– Christopher Llewellyn Reed (@ChrisReedFilm)
2022 SXSW Film Festival; Jason Kohn; Nothing Lasts Forever documentary movie review