THE MYSTERY OF D.B. COOPER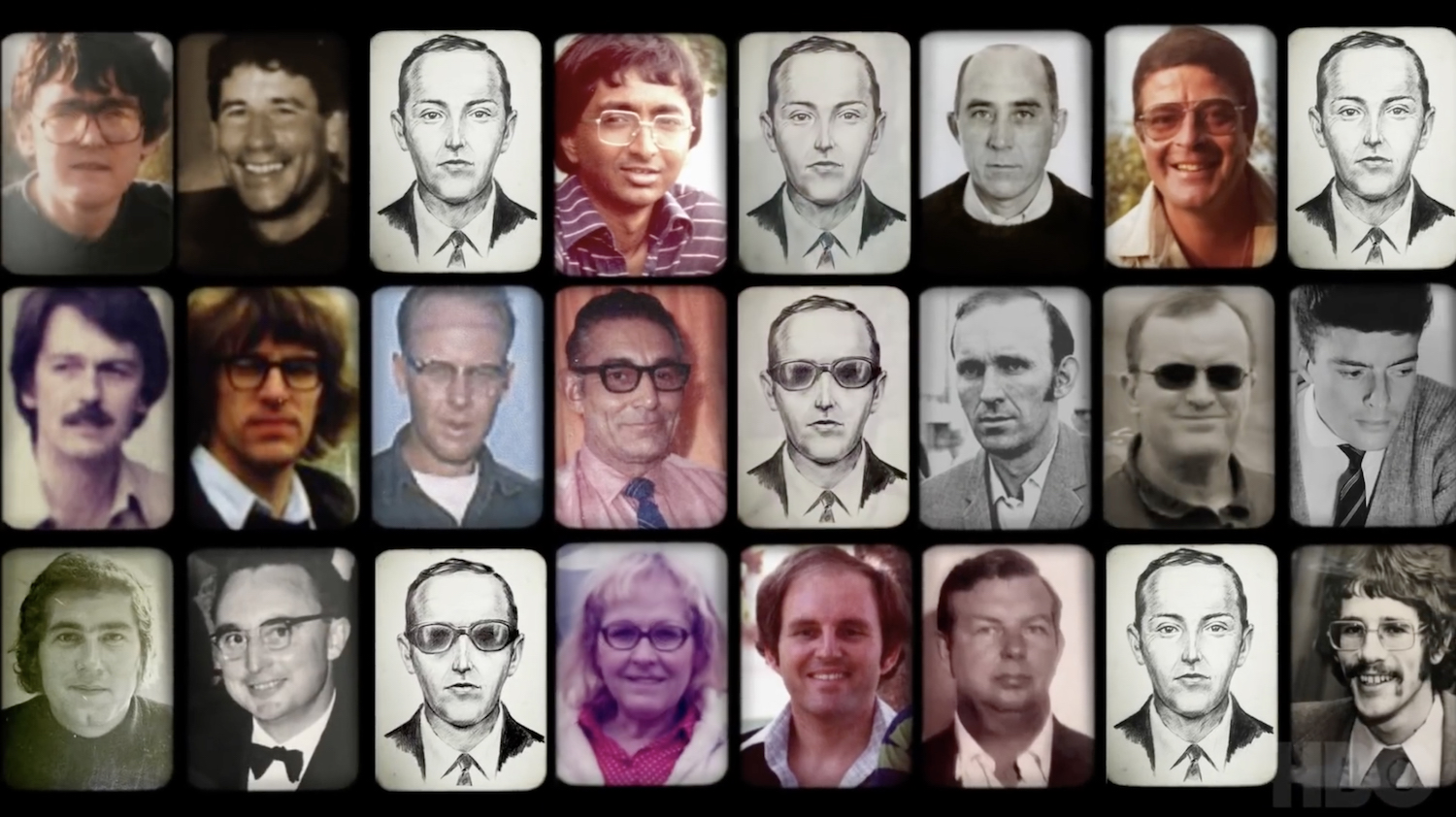 (Director John Dower's latest documentary, The Mystery of D.B. Cooper, premieres on HBO Wednesday, November 25. Like what you see here on Hammer to Nail? Why not give just $1.00 per month via Patreon to help keep us going?)
On November 24, 1971, a man hijacked a Northwest Orient flight from Portland, Oregon, to Seattle, Washington, using a briefcase filled with what looked like a bomb. After the plane landed in Seattle, he asked for $200,000 and four parachutes, letting all the passengers and some of the crew go once his demands were met. He then directed the remaining crew to fly the plane to Mexico City, jumping out the back while in the air somewhere near Reno, Nevada. Neither his remains nor living person were ever found, though over $3000 in decayed bills with serial numbers that matched the ransom were discovered on a riverbed in 1980. He called himself Dan Cooper (according to the FBI, it's the media who added the "D.B." to the name), and his identity and whereabouts have been a source of speculation ever since. It's one of the great unsolved mysteries of the 20th century, and has been the subject of books (fiction and nonfiction), films, TV shows, songs and more ever since.
Now, director John Dower (My Scientology Movie) returns to the scene of the crime with his engrossing new documentary The Mystery of D.B. Cooper, exploring, almost 50 years later, what traces and theories remain. What makes the intrigue of the film of especial interest is that there is more than just one suspect. Dower presents four possibilities in the course of his movie and opens the door to more with an evocative tease of an ending. Alternating between interviews with surviving passengers and crewmembers of the flight, recreations of the hijacking and interviews with friends and family of the various potential Dan Coopers, Dower slowly builds compelling arguments for all of them. Is it Duane Weber, Barbara (formerly Robert) Dayton, L.D. Cooper, Richard Floyd McCoy, none of the above or someone else, entirely?
The case of McCoy offers particularly damning evidence, since he committed a copycat crime on April 7, 1972, not quite 6 months after Cooper, this time demanding (and getting) $500,000. He also bears some resemblance to the police sketch of Cooper made from eyewitness accounts (so do the other three, however). Still, even though McCoy was arrested (after which he escaped twice, eventually dying in a shoot-out with his pursuers), his identification as Cooper is apparently not a slam dunk. And so we learn facts about the others, too: Weber confessed to being Dan Cooper on his deathbed; the transgender Barbara, an expert pilot, similarly admitted as much to friends; L.D. Cooper's niece remembers events from her childhood that link her uncle to the crime. All have additional details about them that make their stories plausible. Dower brings in various FBI investigators, authors of books on Cooper, and more, who alternately refute and support these claims.
Told in a playful manner, with room for genuine emotion, as well, The Mystery of D.B. Cooper becomes, by the end, a meditation on the human need for myths and legends. At a time when Boeing had laid off thousands of workers in Washington, Cooper was held up by many as a Robin Hood-like figure, sticking it to the system. On the other hand, he could just be a delusional guy who didn't know what he was doing and died on impact. The truth is out there (as Agents Scully and Mulder would say), and even if we'll never really find it, at least we can dream. And that is Cooper's, and this movie's, gift to us all.
– Christopher Llewellyn Reed (@ChrisReedFilm)