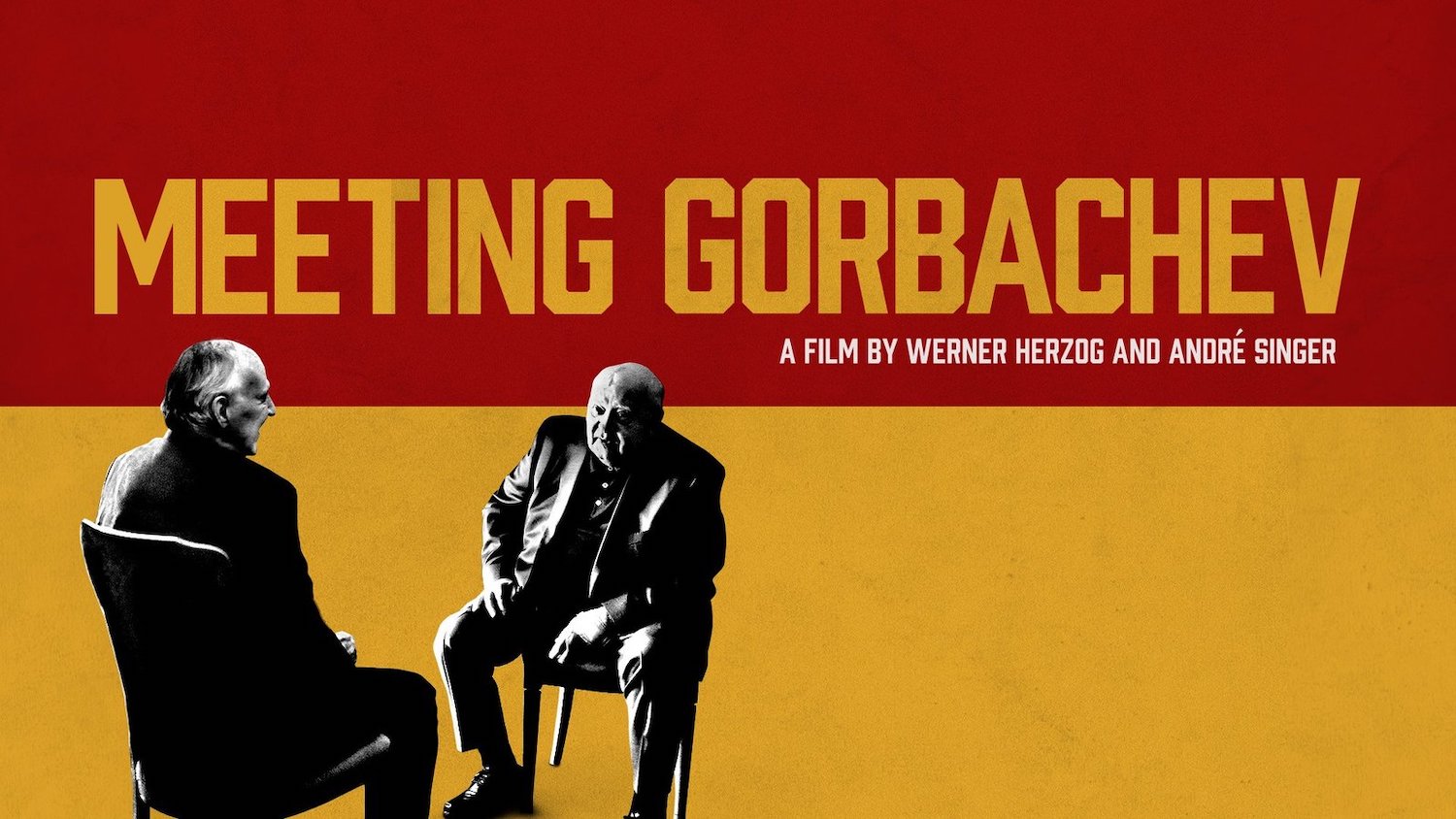 (The 2019 Tribeca Film Festival runs April 24-May 5 in New York City. HtN has writers Matt Delman, Chris Reed and Mike S. Ryan at the fest to get ready for our always deep coverage! Like what you see here on Hammer to Nail? Why not pay just $1.00 per month via Patreon to help keep us going?)
The great, prolific filmmaker Werner Herzog (Lo and Behold: Reveries of the Connected World) has long been more than able to rest on his ample cinematic laurels, yet on he goes, a Bavarian Energizer Bunny (otherwise known as "ein kaninchen mit viel energie") without respite, new films pouring from his camera like, well, rabbits, all accompanied with his meditative German-accented voiceover narration. A modern-day visual philosopher, Herzog acts as the conscience of the intelligentsia, prodding receptive audiences to think more about the state of the world. Though equally capable in both the fiction and nonfiction realms, he lately makes more of the latter, and now here he is with yet another, Meeting Gorbachev, about, you guessed it, Mikhail Sergeyevich Gorbachev, the last leader of the once seemingly eternal Soviet Union. As comprehensive as most of his works, it engages even as it veers towards hagiography. Herzog is clearly smitten, and hopes we are, too.
Of particular interest to Herzog is the 20th-century Russo-German relationship, marked first by the loss of upwards of 25 million or more Soviets during World War II, and then by the division of conquered Germany into East and West, the former part of the Soviet bloc of communist states. For Germans of Herzog's generation (he was born in 1942), Gorbachev (born in 1931) is a hero, the man who could have crushed the 1989 reunification of Germany's two halves (or any of the other revolutions that melted the Iron Curtain), yet chose not to. Such inaction proved a blessing to the USSR's vassals, yet ultimately fueled the coup that almost toppled Gorbachev in 1991. And though that coup failed, it weakened Gorbachev's hand enough that just 4 months later his empire dissolved, giving rise to a new Russia overseen by the mercurial Boris Yeltsin, a leader who proved too uneven to shepherd his country into a bright democratic future. Increasingly erratic (and alcoholic), Yeltsin eventually appointed Vladimir Putin as his successor in 1999. And here we are now. Sadly, Putin is only ever referred to obliquely in Meeting Gorbachev. Perhaps a more direct line of attack would prove harmful, as it has for other enemies of the autocrat? Perhaps…I hear someone knocking on my door now…
All of that is to say that Herzog may praise Gorbachev extensively – and there is a lot to praise – but the man's attempts to restructure the stagnant economy of the Union of Soviet Socialist Republics, though valiant, led to some fairly dire consequences. Gorbachev, himself, seems well aware of his limitations, though nevertheless basks in Herzog's admiration (and who can blame him?). At least, despite the director's clear bias in favor of his subject, he presents a wealth of historical material to walk us through the years of Gorbachev's life. The archival material accompanies three interviews Herzog and co-director André Singer (Night Will Fall) conducted with Gorbachev over 6 months, the two parts melded in perfect harmony. At times the interviews proceed at an awkward pace, however, as if we are waiting for the interpreters' words to filter through the earpieces, but besides that oddness, Herzog and Gorbachev make a fascinating pair. And what would a Herzog movie be without its particular idiosyncrasies, anyway? Someone else's film, and surely a less interesting one.
– Christopher Llewellyn Reed (@ChrisReedFilm)
Like what you see here on Hammer to Nail? Why not pay just $1.00 per month via Patreon to help keep us going?