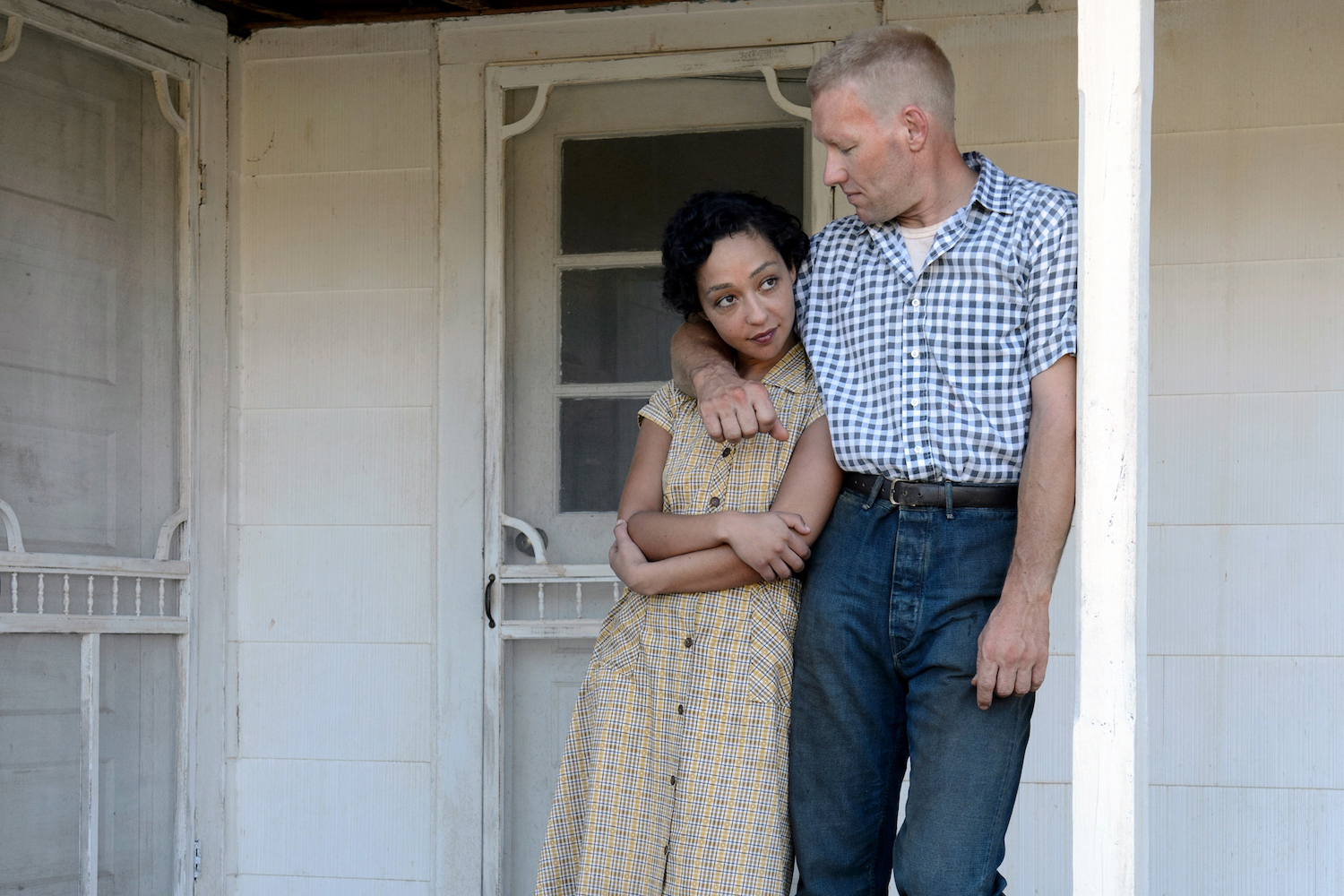 (While the goal here at Hammer to Nail is shedding light on smaller, more personal indie films, it's always nice to check in with filmmakers who have risen in the ranks in terms of budget and scope. Jeff Nichols is just the kind of guy we're so very proud of! From his fantastic debut feature Shotgun Stories to the unshakable Take Shelter, Nichols has a bit of a two-fer this year with the sci-fi/family drama Midnight Special and now, he's a buzzed about contender for his latest film, Loving.)
Not yet 40, writer/director Jeff Nichols (Mud) has already made 5 feature films, each of which feels like a precisely crafted, unique work of cinematic art. He writes about stubborn characters, possessed of will, if not always vision, who struggle against a world that wants them to conform to a mode of behavior alien to them. In his previous feature, Midnight Special, released earlier this year, Nichols made this notion of the alien within us quite literal, and though I preferred the movie before it jettisoned the metaphor for concrete reality, it was no surprise to find actual extraterrestrials at work in a story of his. Outcasts, of this world and beyond, are his stock in trade.
Now he applies his considerable talents to a docudrama based on the landmark Loving v. Virginia case that led to the United States Supreme Court striking down our nation's abominable anti-miscegenation laws. Starring Ruth Negga (Iona) and Joel Edgerton (The Great Gatsby) as Mildred and Richard Loving – the interracial Virginia couple who wed on June 2, 1958 (in Washington, DC, since their marriage was not allowed in their home state), and then spent the next 10 years forced to either live away from home or hide themselves if they lived at home. Loving is a remarkably quiet film, its understatement all the more remarkable given the outrage that simmers just below the placid surface. Taking his cue from the real-life couple at the center of the narrative, neither of whom sought the spotlight, wanting only to live in peace and love, Nichols focuses on the paradoxically serene setting of rural Virginia and the gentle souls whose indomitable determination changed our country forever.
These are simple folk, he a laborer and she a housewife, who are already deeply in love when we meet them. Neither Mildred nor Richard seem to recognize any color barriers; he, especially, though white, moves fluidly between the black and white worlds. Indeed, his family and that of Ruth live side by side, sharing more in common than they do with anyone, of any race, from the social classes above. Their marriage nevertheless provokes unease amongst their respective in-laws, who, being older, have a better sense of what lies ahead than do our protagonists. One of the great joys of the movie is watching how Nichols and his terrific cast handle these scenes where little is said, but much revealed. It's a master class in subtext and behavioral acting.
Speaking of cast, the film – however good its script – would be nothing without the two leads. Negga, as Mildred, is the more loquacious of the two (it is she who sets the legal wheels in motion when she writes to Robert Kennedy), yet also the more vulnerable. No matter her doubt, she trusts her man, and the way she looks at Edgerton's Richard would be enough motivation for anyone to risk life and limb. Edgerton – one of the finest actors of his generation – is almost unrecognizable here, his mouth filled with bad teeth and his barely articulate words emerging in a mumbled rasp. She gives him strength, however, and he, in turns, gives her everything he's got. They are unlikely heroes, yet their very ordinariness is what makes them extraordinary. They are outsiders who come from within to tear down the walls that imprison us all. Negga and Edgerton perfectly embody the stillness that powered the Lovings' courage in what is one of the best movies of the year, so far.
– Christopher Llewellyn Reed (@ChrisReedFilm)