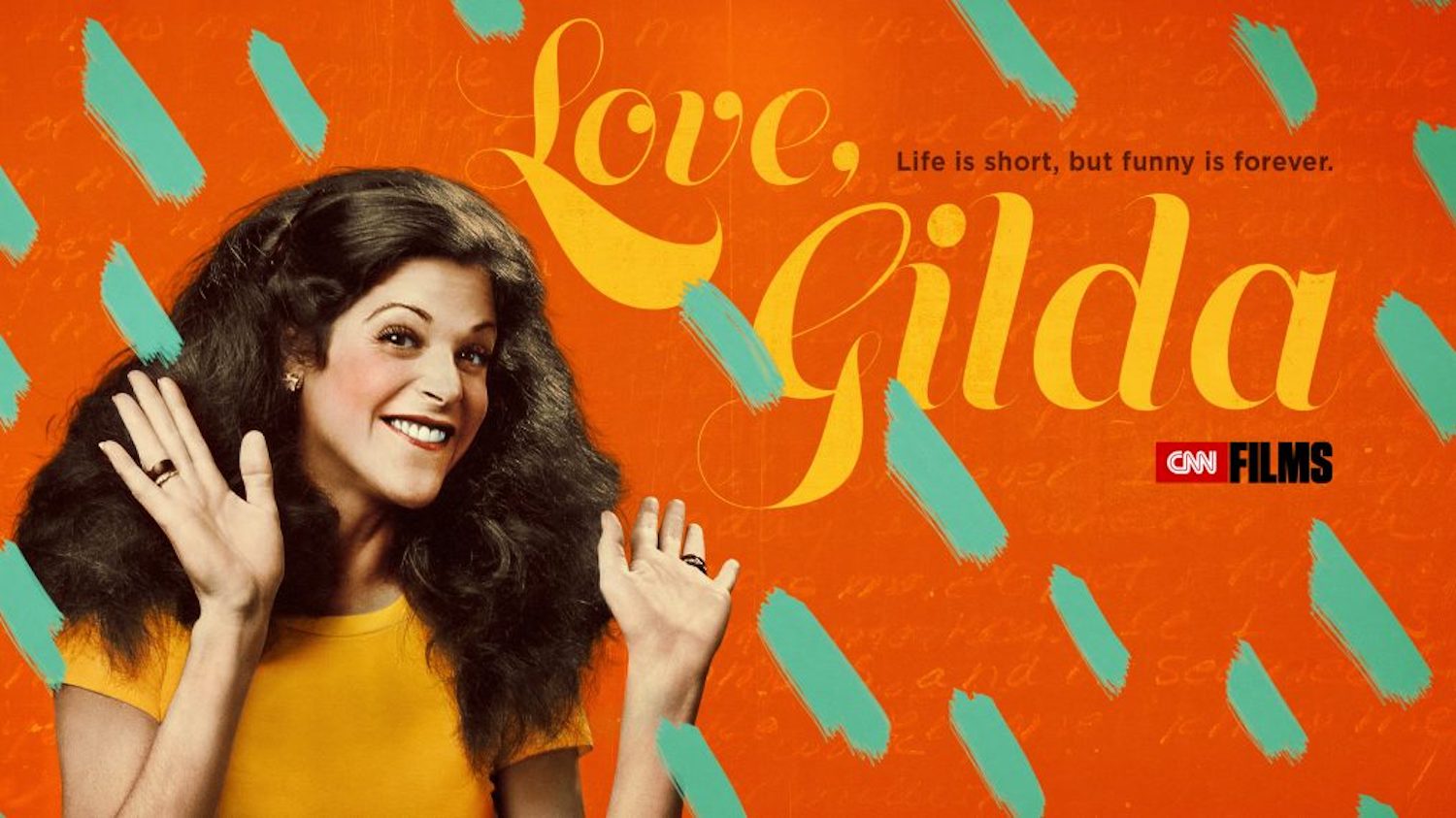 (The 2018 AFI Docs Film Festival runs June 13-17 in Washington D.C. Hammer to Nail lead critic Chris Reed, who also hosts a killer podcast on documentary filmmaking called The Fog of Truth, is at the fest and will be providing his usual excellent reviews and interviews.)
I remember well the first few seasons of NBC's Saturday Night Live (SNL), as I was far too young to be officially allowed to watch the show. My illicit late-night weekend viewing experiences (usually in the company of equally misbehaving friends) therefore resonate in my mind today in ways that similar programs from my youth do not. Among the cast members of SNL's first year (1975) was Gilda Radner, who wowed audiences with brilliant comic timing and zany shenanigans alongside the equally funny Dan Aykroyd, John Belushi, Chevy Chase, Jane Curtin, Garrett Morris and Laraine Newman; Bill Murray would replace Chase in 1976. Perhaps best known for her "Baba Wawa" and "Roseanne Roseannadanna" bits, Radner would eventually leave SNL in 1980 to pursue other opportunities. In 1985, she was diagnosed with ovarian cancer, a disease from which she would eventually die in 1989. Though it has taken 29 years for a proper cinematic homage to make it to the screen, Love, Gilda, director Lisa D'Apolito's documentary-feature debut, was well worth the wait, offering a comprehensive, moving portrait of one of the 20th century's great comedians.
Indeed, this is the ultimate biographical profile, starting early in Radner's life and moving briskly through the major details of her life, all in just 88 minutes. It's an impressive feat of economical storytelling. Featuring interviews with current and past SNL stars – though not, interestingly Dan Aykroyd, Jane Curtin or Bill Murray, conspicuous by their absence – the film explores Radner's influence on today's generation of actors, including Bill Hader, Melissa McCarthy (not an SNL alum, but still a fan), Amy Poehler and Cecily Strong, among others. D'Apolito explores her subject's childhood and early adulthood, revealing that Radner almost got lost in Canada as a housewife before finding her way back to her natural calling (theater had been her lifeblood in high school and college) thanks to a chance audition for the Toronto production of Godspell. It was there that she met the likes of Martin Short and Paul Shaffer (David Letterman's longtime music director), both also interviewed for the film. From there, she joined the National Lampoon, befriending Belushi, Murray and others (and dating many of them), and never looked back. A star was born, who would burn brightly before being snuffed out before her time.
Radner's road to success was not without its potholes and speed bumps, however, and D'Apolito reveals Radner's problems with bulimia and depression. The pressures of fame took their toll, which is part of the reason she allowed the eventual love of her life, actor Gene Wilder, whom she married in 1984, to slow her down. They never had kids, but they did enjoy parenting an adorable little terrier named Sparkle, a dog we see much of in Love, Gilda's final act. Beyond little Miss Sparkle, D'Apolito's access to footage from Radner's life, and to her talking-head interviewees, is impressive. Masterfully assembling the various elements into a profound, entertaining, and profoundly entertaining whole, the director delivers the tribute that Radner deserves, however long it took to get here.
– Christopher Llewellyn Reed (@ChrisReedFilm)