THIS IS EVERYTHING: GIGI GORGEOUS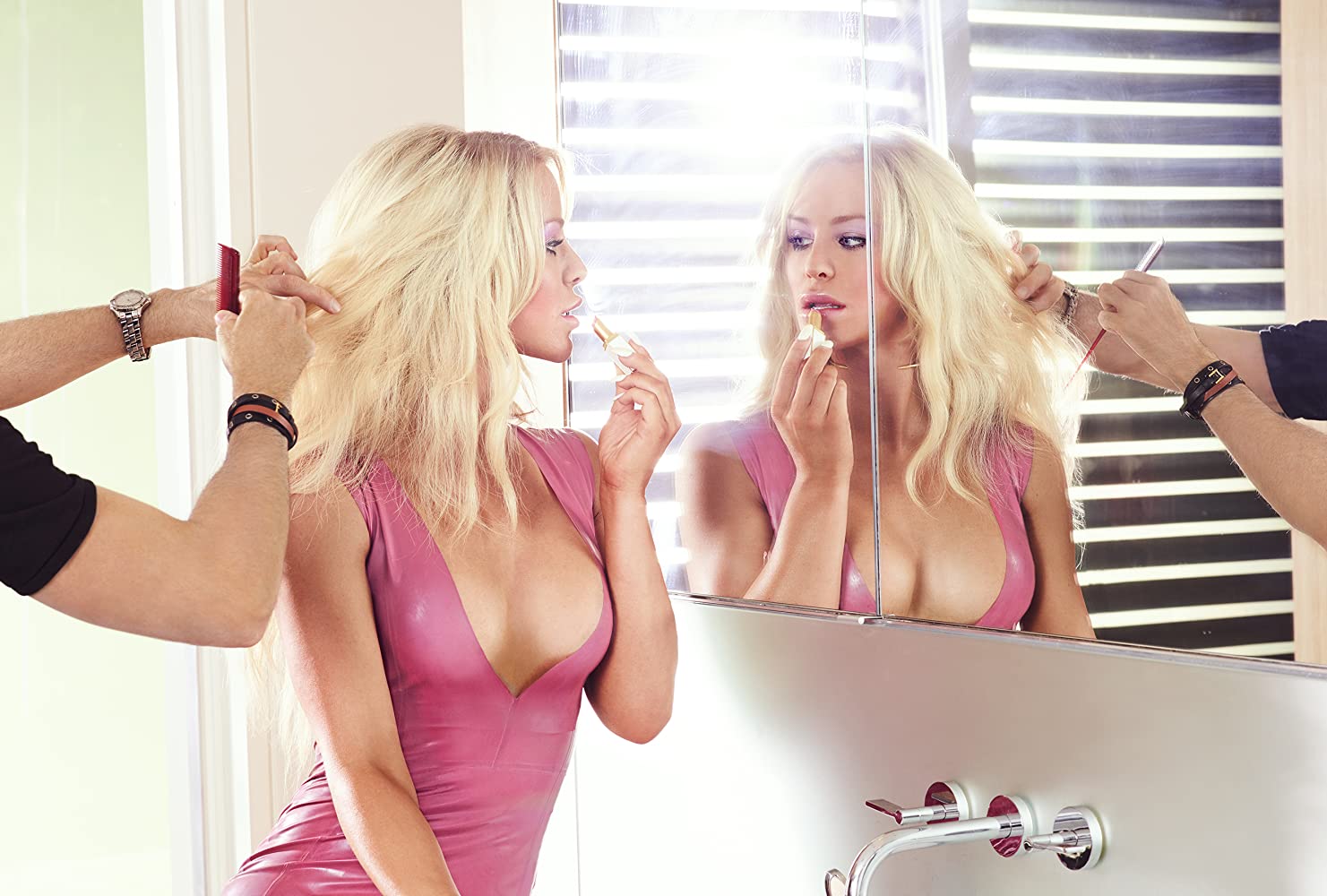 (Legendary documentarian Barbara Kopple turns her camera towards social-media star Gigi Gorgeous who, before transitioning, was Olympic diver Gregory Lazzarato. The film premiered at the 2017 Sundance Film Festival and is available now on YouTube Red.)
Gregory Allan Lazzarato, born on 1992 in Montreal, was, by the time he was 12 years old, a Canadian diving champion. Just when he was at the point where the Olympics seemed a real possibility, he stopped, unable to continue with his life as he then knew it. He had always been a little different than his two brothers (one older and one younger) – more extroverted, more emotional – and he had finally concluded that he was gay. And so began a new phase of his life, one in which he took to the nascent YouTube to share his thoughts on being a gay teen, including many lessons on how to apply the right shade of blush. His handle was "GregoryGORGEOUS" (it still is) and he quickly found himself a bit of an internet phenomenon. By the time he was 18, in 2011, he was earning up to $16,000/month, thanks to how YouTube handles advertisement revenue for its users. As Greg's manager Scott says, the site was designed expressly for the do-it-yourself spirit of the Millennials, and it made Greg a star.
Except that he is no longer Greg, but Gigi. Around the time that he became an adult, young Mr. Lazzarato had decided that he wasn't gay, but transgender. And so goes the story of the fascinating This Is Everything: Gigi Gorgeous, the new documentary from acclaimed filmmaker Barbara Kopple (Harlan County U.S.A), which just had its premiere at the 2017 Sundance Film Festival. We watch as Greg becomes Gigi, legally and physically, transforming herself from male to female before our eyes. An avid self-chronicler, she invites the camera crews into her various surgeries, so we can see the direct results of the operations. Never shy, she opens her shirt to show us her new breasts, solid blocks of material at first that gradually settle into something far more natural-looking. This level of intimacy is disconcerting, but it's also charming, and more importantly, that lack of boundaries is what defines Gigi and explains her iconic status for her generation. For icon she is, to all who have felt like misfits in their own skin; a gorgeous diva, indeed.
Kopple mostly sits back and lets Gigi do the talking, although we do hear extensively from her extremely supportive family. It's clear that her father loves her, even though he remains confused about how he produced such a person. It's a moving portrait of good people (produced as a YouTube Red movie, it is available now for all to watch). As much as I enjoyed the show, I wish that Kopple had further examined the fascination with a certain kind of excessively sexualized femininity that we see in both Gigi and someone like Caitlyn Jenner. There's nothing wrong with the desire to become a diva (who am I to judge?), but there are also many other kinds of women, and I would be curious to look at why two of our era's celebrated transgender stars chose this particular path. Late last year I reviewed Woman on Fire, a documentary about Brooke (born George) Guinan, a firefighter in New York City, whose desire to be female is not wrapped up in such flamboyance. Her transformation lacked Gigi's pizzazz, but was no less genuine. I'd be curious to next see a film that explores the full range of the transgender experience. As for Gigi, she is quite an experience unto herself, and will more than hold your attention for the 90 minutes she is on screen. Submit and enjoy.
– Christopher Llewellyn Reed (@ChrisReedFilm)