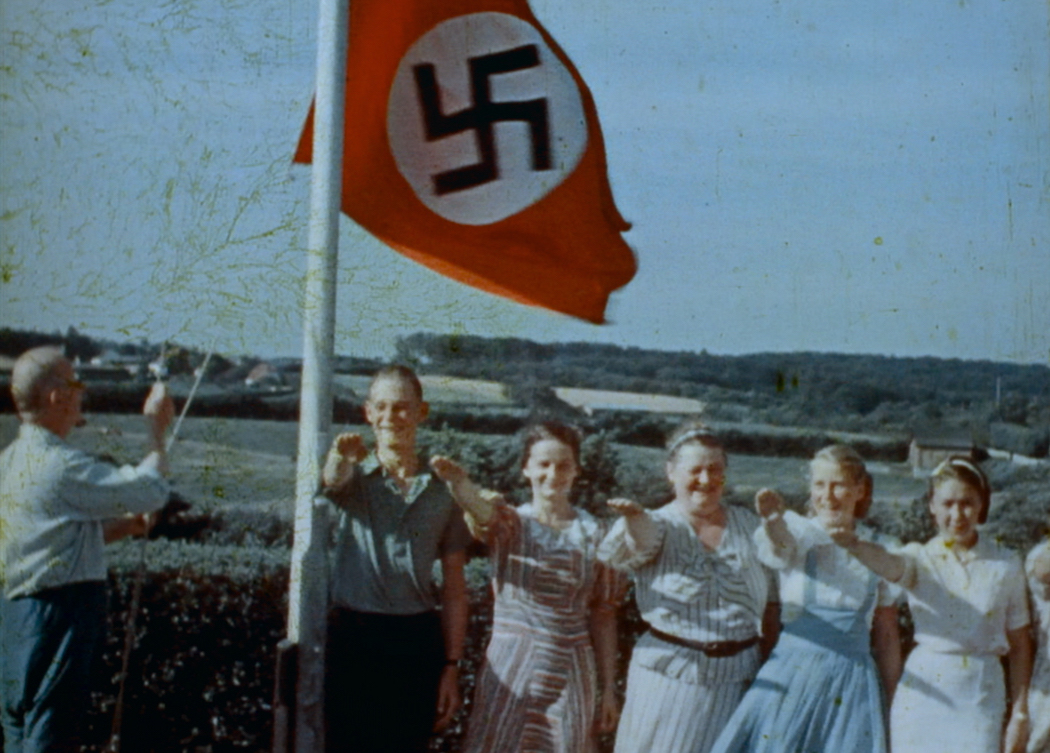 (Luke Holland's final documentary (he passed away in 2020), Final Account, revisits the past in order to look to the future. Like what you see here on Hammer to Nail? Why not give just $1.00 per month via Patreon to help keep us going?)
Hitler may long be dead, his Third Reich an increasingly distant memory, but as we all know, fascists and Nazis (neo- or otherwise) still lurk among us, and lately have become ever more brazen. Perhaps, therefore, now is a good time to revisit the past, not for inspiration, but as a warning that evil resides not so far beneath the surface of the human animal. As the onscreen epigraph of the late Luke Holland's final documentary, Final Account, states, quoting Primo Levi: "Monsters exist, but they are too few in number to be truly dangerous. More dangerous are the common men, the functionaries ready to believe and to act without asking questions." Indeed. The Donald Trumps, Vladimir Putins and Viktor Orbáns of this world are only as powerful as those they rule allow them to be. When dictators rise, they do so with a lot of help.
Beginning in 2008, Holland spent 10 years interviewing survivors of Germany's Nazi era, folks who had been either children, young adults or twentysomethings during that deadly time. Intercutting their talking heads with archival films and photographs, Holland explores firsthand accounts of what it was like to live through the rise of a murderous ideology. Though the aesthetics of his filmmaking hardly impress, the tales he uncovers are chilling, so ordinary do they make the process of indoctrination and activation seem. Even scarier, a good number of the septuagenarians and octogenarians (and above) in the film express little remorse for their long-ago behavior and actions. Some even still feel pride.
But there are many who regret, including a former SS officer who attends a student conference at Wannsee (where the genocidal "final solution" against the Jews was planned in 1942) to offer his perspective and to warn against the seductions of demagoguery. Surprisingly, some of the young people to whom he speaks consider him a disappointment not because of what he once did, but because he is ashamed of Germany. Perhaps that is the most disturbing takeaway of the entire movie, though at least we end with a rousing statement from Chancellor Angela Merkel about collective German guilt. Still, if there be some today who look back without apology, what does that say about the future? After all, as another bit of onscreen text declares: "Perpetrators are not born, they are made." So who is making them in our present?
That question is not something that Final Account answers. Instead, what it does is to offer, before it is too late and these witnesses are gone, a powerful examination of the routines and lies that made the Holocaust possible: children given anti-Semitic textbooks; made to play games as Hitler Youth that robbed them of youthful innocence, forever in martial uniforms; a post-war culture that allowed the guilty and complicit to claim ignorance; and on and on. There will most likely be more horrors in our future, sadly, though if we pay attention to what has come before, then maybe, just maybe, we can alter the cycle of history so that we avoid the worst. Unlikely, I know. No doubt more "final accounts" lie ahead.
– Christopher Llewellyn Reed (@ChrisReedFilm)