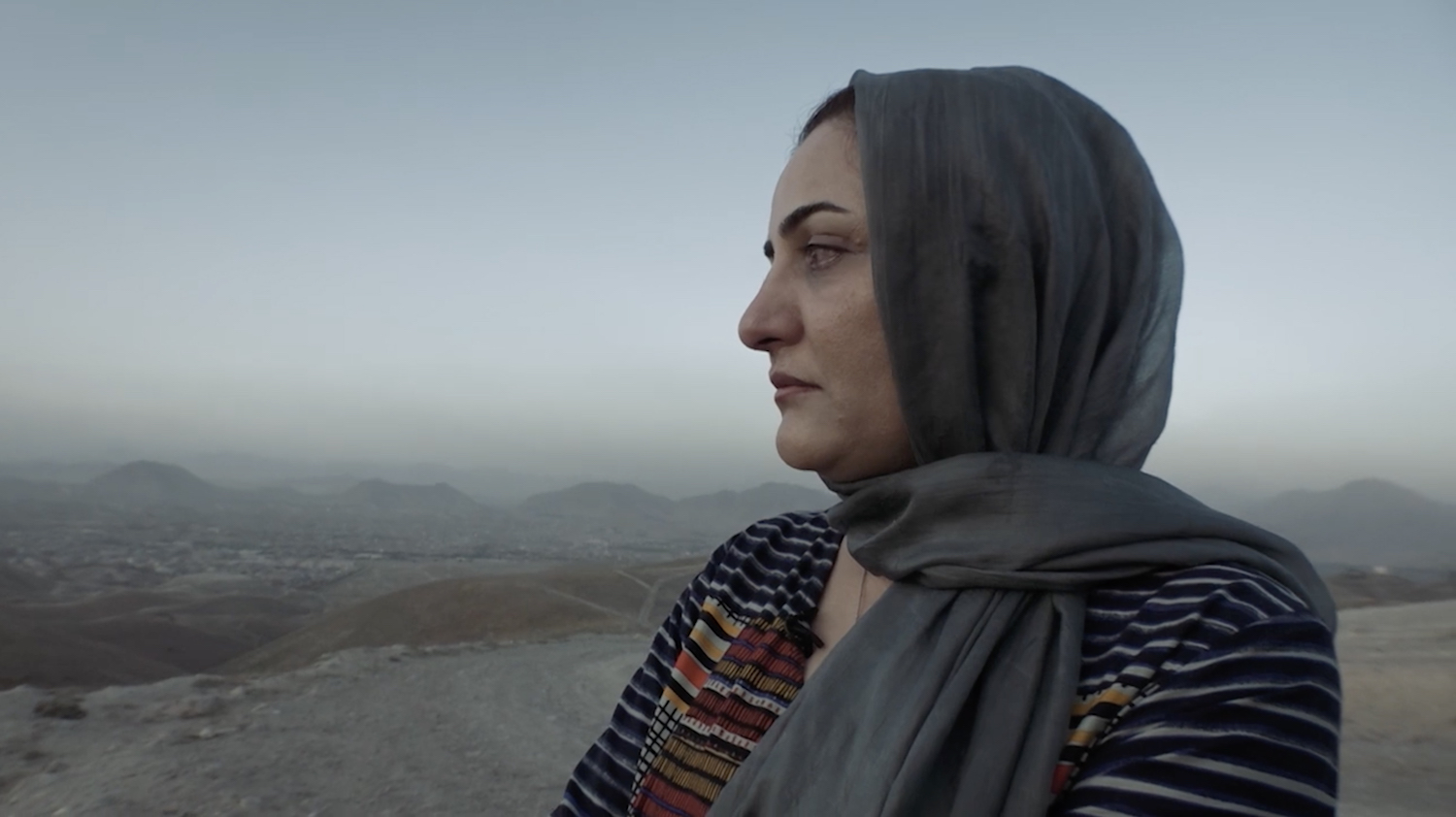 (The 2019 Annapolis Film Festival, out of Annapolis, MD, featured 70 films in 4 days and ran March 21-24. Lead critic Chris Reed was on the ground there and offered his usual compelling slate of reviews and interviews! Like what you see here on Hammer to Nail? Why not share just $1.00 per month via Patreon to help keep us going?)
Three women face off against the patriarchy, one a filmmaker and the other two her documentary subjects. They are, respectively, Sedika Mojadidi (Motherland Afghanistan), politician Nilofar and journalist Shakila. The place is Afghanistan, a country still recovering from decades of turmoil brought about by foreign intervention and subsequent religious extremism, and the time is now. The world they inhabit is dangerous, yet they navigate its treacherous waters bravely, hopefully leading the way for others to follow. A bittersweet tale of success, defeat and, most importantly, survival, Facing the Dragon offers an engrossing portrait of its characters and their beloved, if troubled, homeland.
Mojadidi opens with a brief summary of her own biography, explaining her background as an Afghan emigrant, returning now from her home in the United States to examine the state of her birth place. She then introduces Nilofar and Shakila before exploring, in tandem, their trajectories through the fiery cauldron of politics and journalism. Nilofar, a former doctor, represents Badakhshan Province (to the northeast, bordering Tajikistan), once one of the few areas of the country in which the Taliban did not gain a serious foothold but now seeing a rise in the influence of that movement. Though duly elected, she, as a woman, is suspect. Shakila, a widow who, when married, was housebound, now works for TOLOnews, walking the streets with her cameraman to deliver live reports on all topics, including the role of women in society. Also suspect.
Nilofar puts it best when she expresses the challenges of working in parliament as a woman: "The patriarchy here is over the top. Our resistance is the art of endurance." And endure they do, though she chooses to send her children to live with their diplomat father in Australia, just to be safe. Shakila also has children, and eventually chooses to flee, the threats against her too severe. Life is difficult, but facing the dragon means one has to stand in the path of fire, so expect some scorching. Fortunately, both Nilofar and Shakila are up to the challenge, even as they choose different paths. Their resistance is far from futile, as they live to fight on again. Thanks to Mojadidi's inspiring filmmaking, we are right there, all the way, cheering them on.
– Christopher Llewellyn Reed (@ChrisReedFilm)
Like what you see here on Hammer to Nail? Why not pay just $1.00 per month via Patreon to help keep us going?