ABDUCTION: THE MEGUMI YOKOTA STORY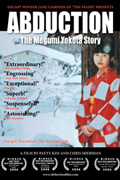 (Abduction: The Megumi Yokota Story premieres in many cities tonight on PBS. Go to the Independent Lens website for specific screening times and dates. Or buy it here right now.)
If someone were to make a point-by-point narrative feature out of the events that transpire in Chris Sheridan and Patty Kim's heart-wrenching Abduction: The Megumi Yokota Story, it would seem too farfetched. In many parts of the world, this was once a front-page news item, but in America, it never made a lasting splash. Which is unfortunate, because this is the type of human interest tragedy that would benefit from America's forceful political participation. Realizing that this was never going to happen, Sheridan and Kim took it upon themselves to pick up a camera and shine an emotional light on an unspeakably tragic situation. Now that they've done their job, it is our duty to pay attention.
In 1977, a thirteen-year-old Japanese girl, Megumi Yokota, disappeared on her way home from school. Over the course of the next several decades, her parents desperately tried to uncover the truth of her disappearance. Twenty years later, they were shocked to discover that Megumi had been kidnapped by the North Korean government, who had been abducting countless Japanese citizens for decades in order to exploit them for language and culture purposes. As the odds stacked up against them, Megumi's parents never weakened, instead continuing on their grueling quest to force their government to demand that North Korea send their daughter home.
It would be interesting to know how Abduction plays to viewers who are already familiar with the Yokota case (it had a successful box office run in Japan), for it appears to have been crafted by Sheridan and Kim as a tool for the uninformed. As one of those uninformed, it plays like a nerve-wracking and emotionally draining thriller, in which each new development becomes more incomprehensibly shocking than the last. In this sense, it shares a similar sensibility to Kurt Kuenne's Dear Zachary, another feature-length documentary that uses a true-crime television aesthetic to create tension and open viewer's tear ducts.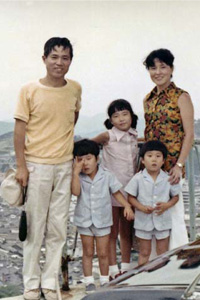 That true-crime television aesthetic, especially with regards to reenactments, has the risk of cheapening the most dramatic of content, but fortunately, Sheridan and Kim's film is jam-packed with actual stock footage. These news conferences and protests and other, more emotional, events fill Abduction with a present-tense immediacy that will pierce viewers to their core and prevent them from experiencing the film from a detached place.
There is one other thing that is guaranteed keep viewers emotionally connected. Two, actually. Megumi's demure, loving parents are always polite and respectful, even when they receive an endless stream of conflicting news updates that threaten to push them over the edge. Their commitment to their daughter and tireless pursuit of the truth is utterly heartbreaking, but also incredibly inspiring. This is the worst thing that could have ever happened to this couple, and yet they still carry themselves with hope and dignity. If there is one lesson to be gained from Sheridan and Kim's film, it is to carry oneself with the pride of Megumi Yokota's parents.
It remains quite clear that North Korea has been guilty of committing these acts of abduction, yet Japan's prime minister never takes a firm stand against the nearby nation. As one of Megumi's parent's states, if this had happened to America, they would have declared war. And they're right. But this time, that war would be wholly justified.
Even if it weren't extraordinarily well made, Abduction: The Megumi Yokota Story would still be required viewing. But Sheridan and Kim happen to know what they're doing. Their six-year-in-the-making tour-de-force is human rights filmmaking at its most rousing. Everyone in the world needs to see this film.
— Michael Tully