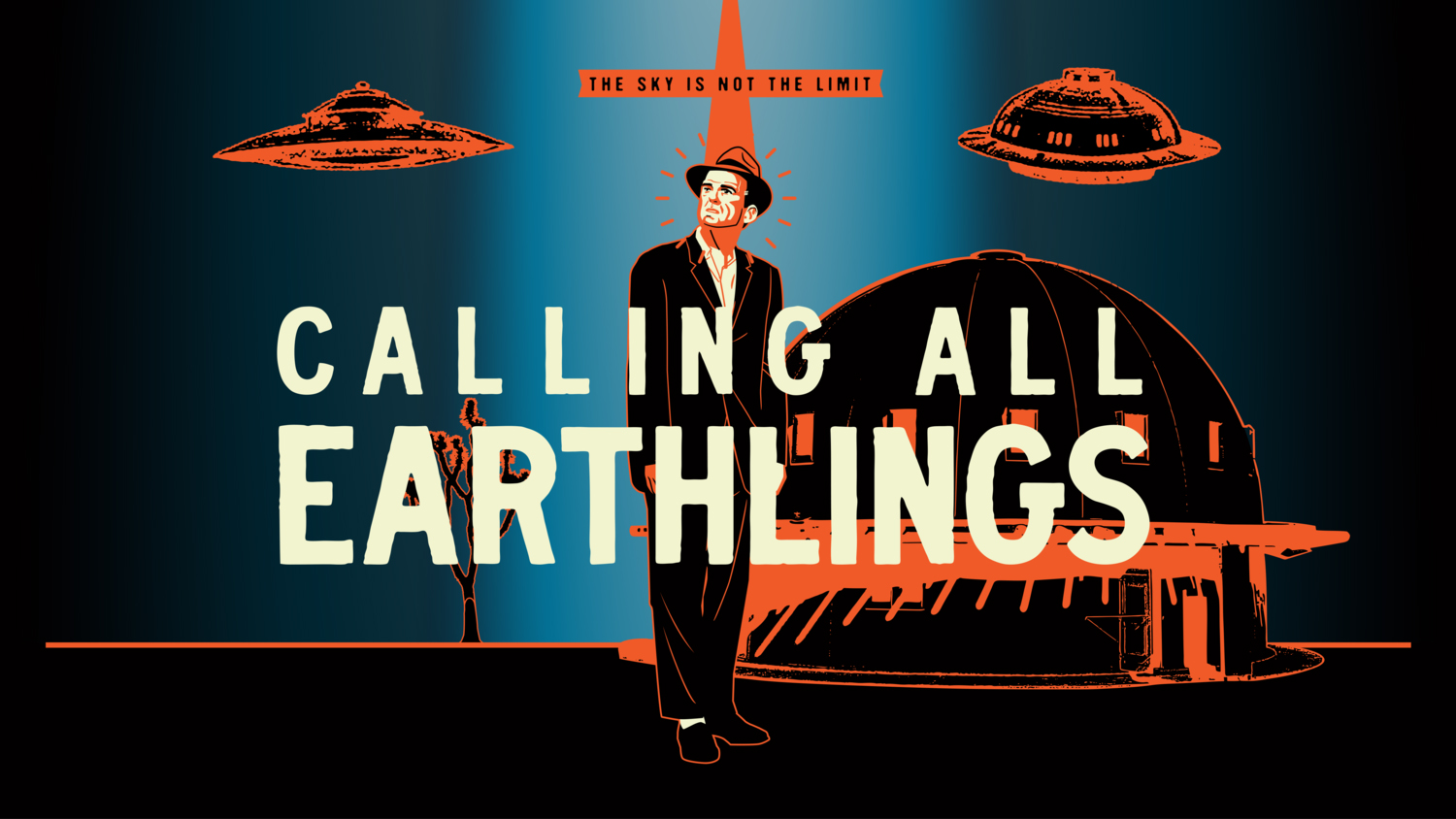 (Jonathan Berman's documentaries explore third places, those beyond home or work. His latest film Calling All Earthlings is in limited release in new York and will land on VOD August 28.)
As we learn in director Jonathan Berman's fascinating, if sometimes uneven, new documentary Calling All Earthlings, aeronautical engineer George Van Tassel (1910-1978) – who had formerly worked alongside billionaire inventor Howard Hughes and then relocated to California's Mojave Desert – experienced something on August 24, 1953, that felt, to him, like an alien abduction. From that moment on, living with his wife and two children in the shadow of Giant Rock (in the vicinity of Joshua Tree National Park), he became a leading voice among UFO aficionados, hosting an annual conference and eventually building the nearby Integratron, which he claimed was "capable of rejuvenation, anti-gravity and time travel." If you like your film subjects wild, esoteric, and possibly crazy, then this is your kind of movie.
Berman (Commune) wastes no time jumping into the oddness of this world, offering a preliminary shot of a cat riding in a bicycle basket as his opener. Though this may have little to do with what is to come, it helps set the tone, and before long we plunge head-on into the current state of the Integraton, today owned by sisters Joanne, Nancy and Patty Karl, and now used more for meditation (for which its domed structure and perfect acoustics make it ideal) then as a spot for supernatural experiences. Along the way, we learn, through a combination of present-day interviews and archival material, of Van Tassel's history and the history of claimed extraterrestrial visitations. As USC's Dr. Kevin Starr (now deceased) helpfully illustrates, the Mojave is the perfect location for such loopy mysticism, as deserts have always been a prime setting for spiritual awakenings (Jesus and Satan, anyone?). Is what these true believers regard as canon any less fantastical than the tenets of accepted faiths? You be the judge.
Indeed, what makes Calling All Earthlings such an appealing chronicle of Van Tessel's and his apostles' creed is the sincerity of both Berman and his on-screen characters towards the topic. Laugh if you want – or, conversely, give credence to the ufologists and time travelers – but to most of the people profiled this is serious stuff. Though not all footage is created equal (but I love much of it, including some gorgeous shots of Joshua Tree and one fine time-lapse), and some of the secondary characters feel like filler, the documentary holds one's interest throughout, presenting what to most viewers (or, at the very least, to this viewer) is the heretofore little-known background of this area better known for its stunning landscapes. I visited Joshua Tree in 2013; how I wish I had seen this movie first, so I, too, could have walked my own sandy path towards otherworldly salvation.
– Christopher Llewellyn Reed (@ChrisReedFilm)