BOBLO BOATS: A DETROIT FERRY TALE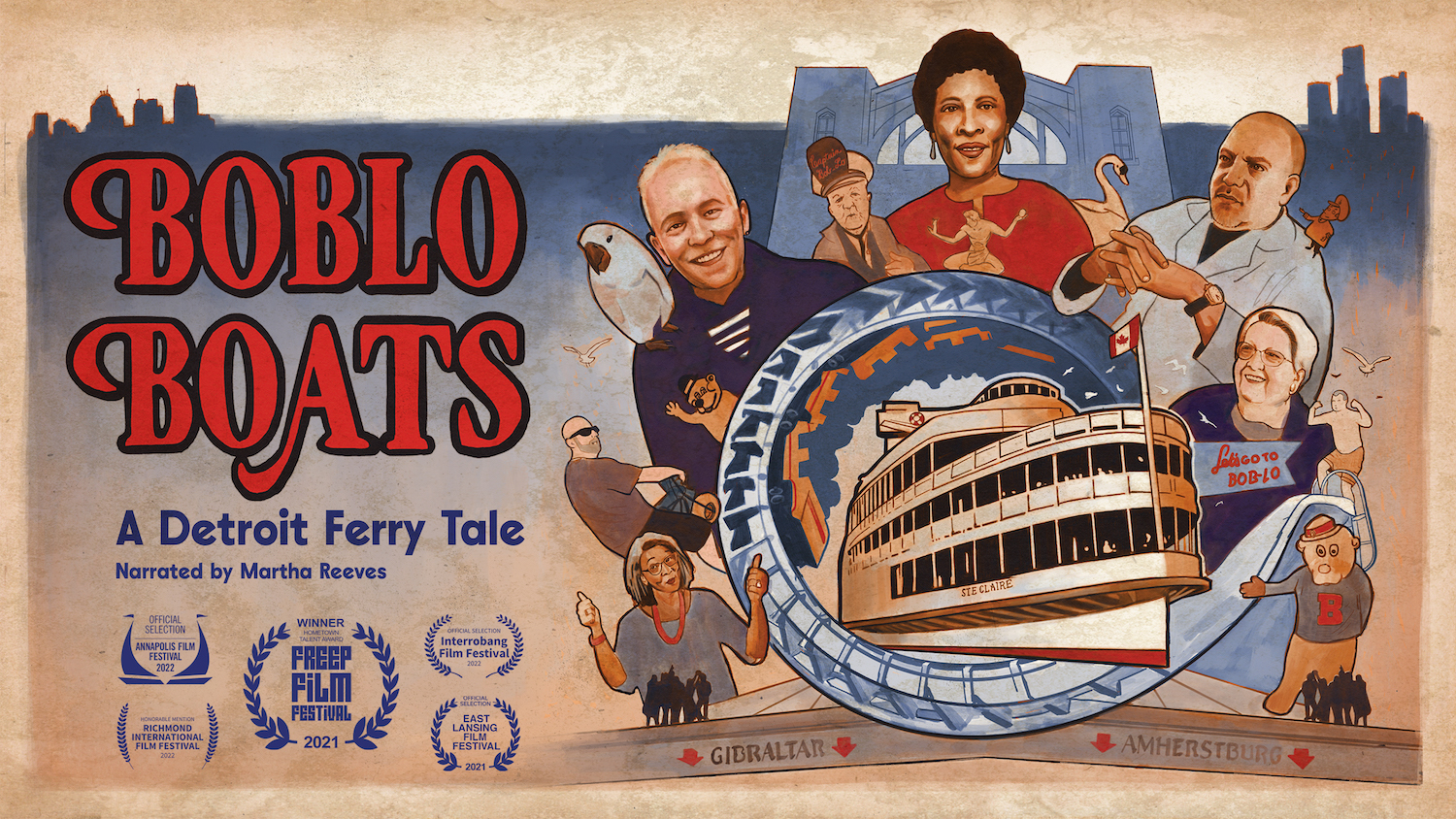 (Check out Chris Reed's movie review of Boblo Boats: A Detroit Ferry Tale, sailing into theaters this September. Seen it? Join the conversation with HtN on our Letterboxd Page.)
What's not to love about a documentary that uses artful stop-motion animation to help tell its story? Throw in Motown legend Martha Reeves as narrator and you raise the cinematic stakes even more. Such is director Aaron Schillinger's debut feature Boblo Boats: A Detroit Ferry Tale, which chronicles the rise and fall (and potential rise again) of Detroit's once-renowned steamships. It's a fun ride, tinged with more than a touch of melancholy over lost glory.
As the film explains, Boblo Island—taken from a mangled pronunciation of the French "Bois Blanc" (or "white wood," referring to the area's basswood trees)—located in Ontario, Canada, not far south from Detroit, Michigan, USA, is the site of a now-abandoned (since 1993) amusement park. For many years, two steamships would ferry passengers from the Motor City down to the park, plying the waters of the Detroit River as they near Lake Erie. From what we see, both destination and cruise look like a good time.
Reeves helps us on our journey, explaining the history of the island and the boats. Named the SS Columbia and Ste Claire, they each, since the closure of the park, have experienced different fates, both of which we explore in some detail. We also learn about the area's history of racial discrimination, on land and water, as well as about the economic factors that led to the park's decline. It's a complicated legacy.
Not content to merely describe a somewhat-distant past, Schillinger introduces us to a diverse cast of characters to liven his tale. These include Dr. Ron Kattoo, the majority owner of the Ste Claire, which he and his team work to repair and make water-worthy enough to resume some kind of activity. We follow him through struggles both personal and professional. Then there is Kevin Mayer, a former employee of the Boblo Island park, who now helps Ron while simultaneously collecting memorabilia of his own, all the while managing a robust menagerie of pets and a challenging love life. Finally, there is tarot-card reader Gloria Davis, who claims to commune with the Columbia, which has gone on to a second life in upstate New York. Together, along with others, including Schillinger's co-writer Desiree Cooper (who appears on-screen as a talking-head expert), they make a fascinating bunch.
And then there is the animation, designed by Bec Sloane. Schillinger uses it at various points in lieu of historical reenactments to provide both visual variety and helpful exposition. I wish there were even more of it, as once we get a taste we miss those scenes until they return. Nevertheless, leaving an audience wanting more is never a bad thing. Mostly, we sit back and enjoy a delightful lesson about a history we didn't even realize we missed not knowing. Boblo Island, here we come!
– Christopher Llewellyn Reed (@ChrisReedFilm)
Aaron Schillinger; Boblo Boats: A Detroit Ferry Tale documentary movie review