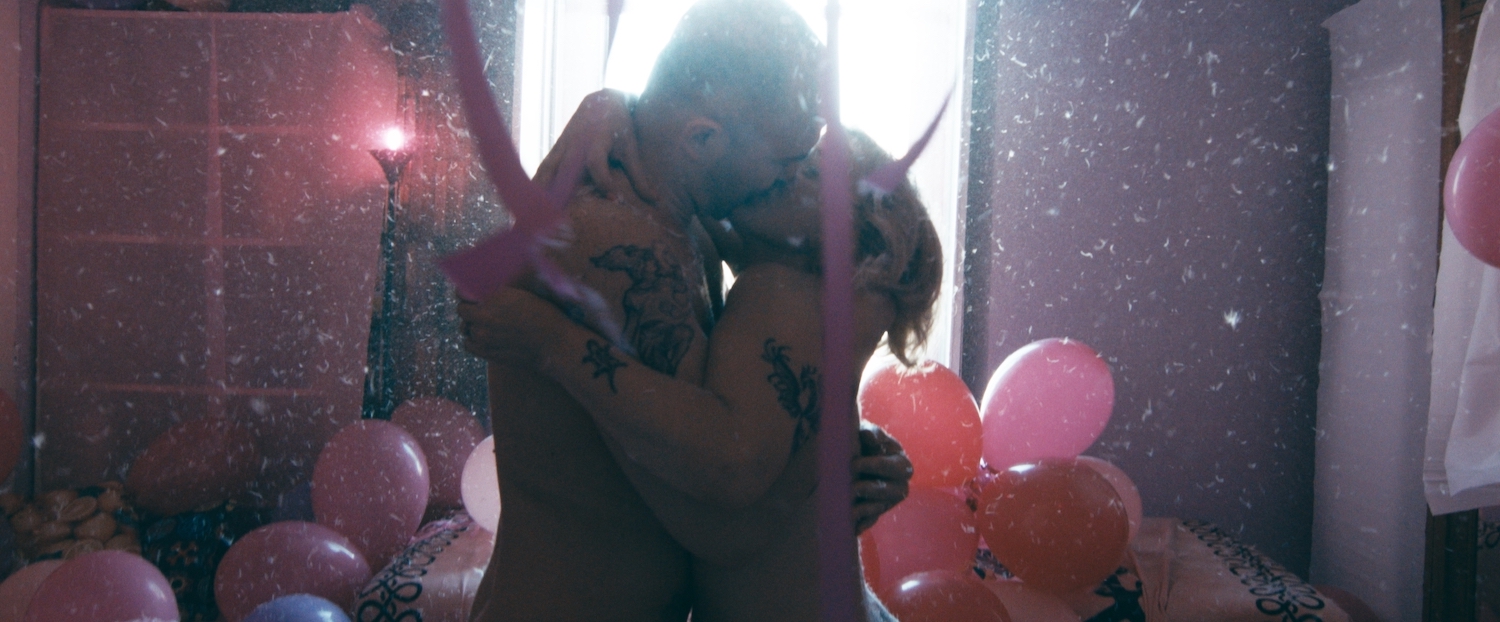 (Check out Chris Reed's movie review of Bloom Up. It opens this weekend in New York before heading west to L.A. and then nationwide, via Kino Lorber. Seen it? Join the conversation with HtN on our Letterboxd Page.)
Director Mauro Russo Rouge's extraordinarily intimate documentary Bloom Up, in which he follows married couple Hermes and Betta (short for Elisabetta) as they pursue their happy swinger lifestyle, is the kind of movie where you think twice about cranking the volume if you're watching at home. What will the neighbors think? Given the utter lack of shame or modesty on display, the least we viewers can do is reciprocate with something similar. Bring on the merry sounds of sex and enjoy vicarious pleasure.
That said, there is more to the film than mere titillation. This is above all a narrative about how humans navigate the many intricacies of relationships. The extra play partners may be a detail that many of us forego, but at the heart of the drama are Betta and Hermes, sharing a vibrant life together.
They own Pet Village, a pet-supply and grooming store in the northern Italian city of Torino, and though each sport risqué tattoos, they appear no more extreme than any other middle-aged wife and husband. Much of their free time, however, is spent either planning get-togethers or arranging travel and outfits for parties to which they are invited. They have their usual friends, but sometimes like to bring in select "singles" (unattached men or women) to further spice things up.
Russo Rouge (Calm Like a Bomb) takes us deep into the middle of these sexual gatherings, showing group coitus in fairly graphic detail while holding back just enough to keep the affair from tilting into full-scale pornography (he also photographs them in stunning images). These scenes, though no doubt of interest to viewers seeking erotica, are the least interesting aspects of the story. Sure, we bear witness to the bare truth, but the emotions that roil beneath the surface prove far more affecting.
Right from the start, it is clear that Russo Rouge will eventually reveal a major plot point, given how he asks Betta to discuss "what happened" before immediately cutting to a sequence of sexual congress. And return to this opener he does, in the final act of the film, revealing that not all liberation leads to bliss. Passion can curdle and feelings can turn sour.
Hermes and Betta are just like everyone else, in other words, as they constantly insist. Perhaps the open sex life allows them greater honesty, or maybe not. But their journey is certainly one worth our time and attention. Still, it is neither for the prudish nor for those whose delicate ears may be turned off by orgasmic cries. I say turn it up, if only to hear the communing of souls in the aftermath. Now that's how you swing.
– Christopher Llewellyn Reed (@ChrisReedFilm)
Kino Lorber; Mauro Russo Roug; Bloom Up movie review