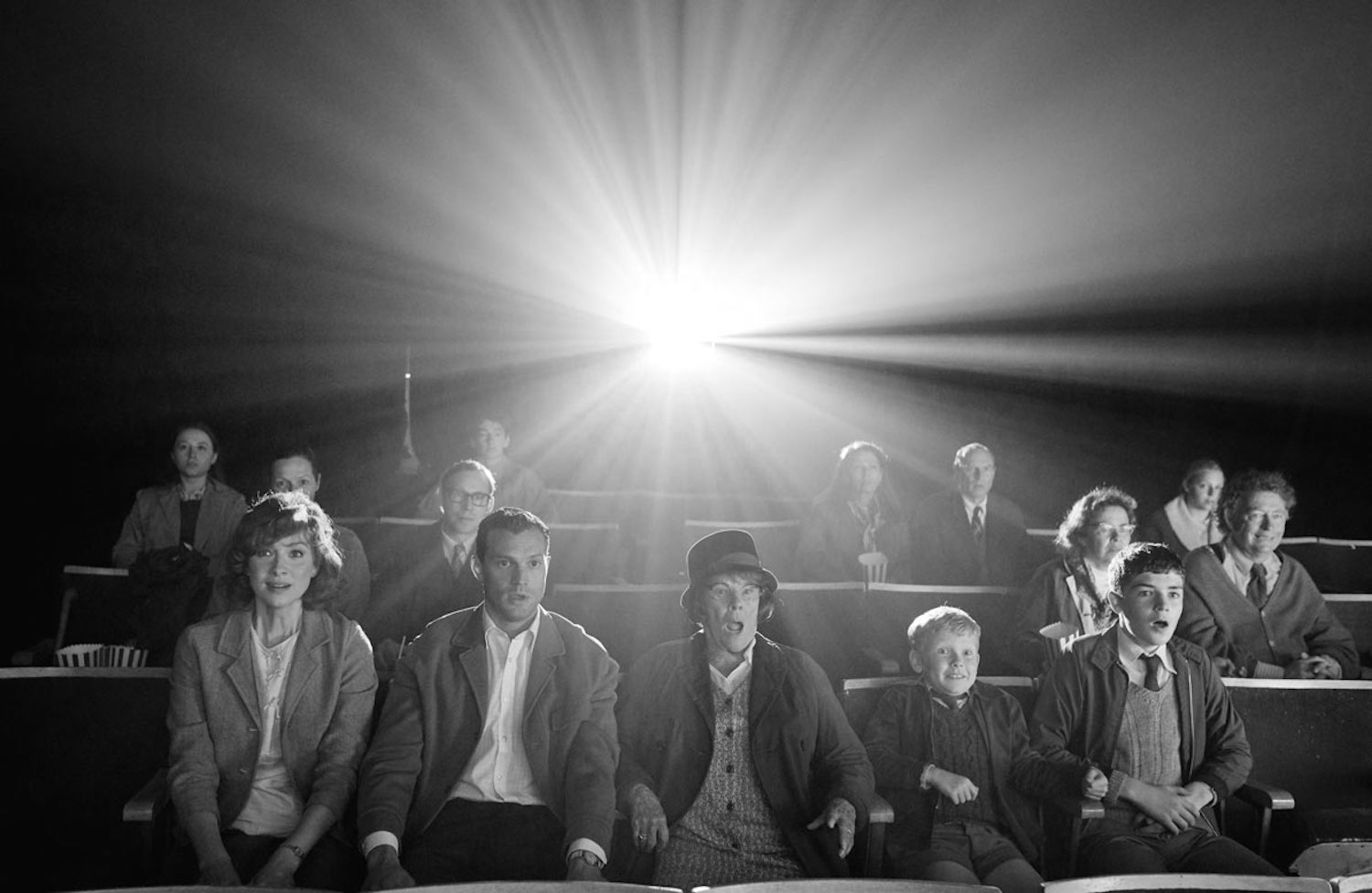 (The Middleburg Film Festival ran October 14-17 in Middleburg, VA. Lead Critic Chris Reed was on hand, providing his usual excellent coverage. Like what you see here on Hammer to Nail? Why not give just $1.00 per month via Patreon to help keep us going?)
Born in Belfast, Northern Ireland, in 1960, British actor and director Kenneth Branagh moved to England when he was 9. In his twenties, he would begin an at-first gradual, then quickly accelerating, ascent into stardom, both on stage and screen. He launched himself into our cinematic consciousness with the 1989 Henry V, and since then has made films both small (A Midwinter's Tale) and gargantuan (Thor). One thing he has yet to do, until now, is look back at his own childhood. With his latest movie, Belfast, he takes us back to the fraught start of "the Troubles," that violent period of conflict between Catholics and Protestants that would result in, among other things, his family's departure. Mixing humor and drama, with a little tragedy thrown in, Branagh crafts a personal coming-of-age tale that is charming, poignant and a love letter to his city of origin.
Caitriona Balfe (Claire Randall in Starz's Outlander series) and Jamie Dornan (Synchronic) play Ma and Pa, with Jude Hill as Buddy, the director's young stand-in; Judi Dench (Red Joan) and Ciarán Hinds (The Man in the Hat) star as Granny and Pop. Together they carry the film forwards through a series of events both major and minor as the ordinary day-to-day collides with the forces of chaos. There are good reasons for the growing friction, rooted in the historical iniquities visited upon the Irish by their English overlords, yet not everyone is primed for violence. Though themselves Protestant, neither Ma nor Pa wants any part in the attacks on Catholics planned by fellow neighborhood residents. The fact that Pa works as a joiner across the Irish Sea potentially gives them all an out, but no one wants to leave, least of all Buddy (Ma is also not too keen). Belfast is all most of them have ever known.
Events may offer few alternatives to emigration, however, since Pa's recalcitrance results in serious threats. Ma, meanwhile, has her own reasons to be upset with her husband, given his long absences for work and his accrued debt that proves difficult to pay down. No less seriously, Buddy is in love with a girl in his class and doesn't quite know how to approach her. Fortunately, Pop is there to provide mostly sage advice. But he's old and in questionable health. If the family decamps for England, what will he and Granny do? All these questions swirl around the story, which in its brief 98 minutes manages to cover quite a range of narrative territory, the whole of it set against the backdrop of increasing sectarian strife.
Most of the movie is in black and white, though it opens and closes with color shots of present-day Belfast. Branagh also uses color for the screened films (unless they were originally in black and white) and staged theatrical shows within the movie. They provide escapist fare — a fiercely desired normality — from the battles in the street. In addition, there's an amusing parallel that the director builds between High Noon, which Buddy has watched on TV, and a climactic showdown between Pa and his nemesis. These comparisons between life and art, and life imitating art, make sense for someone as steeped in cinema as is Branagh. Though there's a nostalgic sadness within over lost innocence and lost loved ones, Belfast is full of energy and lust for life, buoyed by sharp performances and clever mise-en-scène.
– Christopher Llewellyn Reed (@ChrisReedFilm)
Focus Features; Kenneth Branagh; Belfast film review