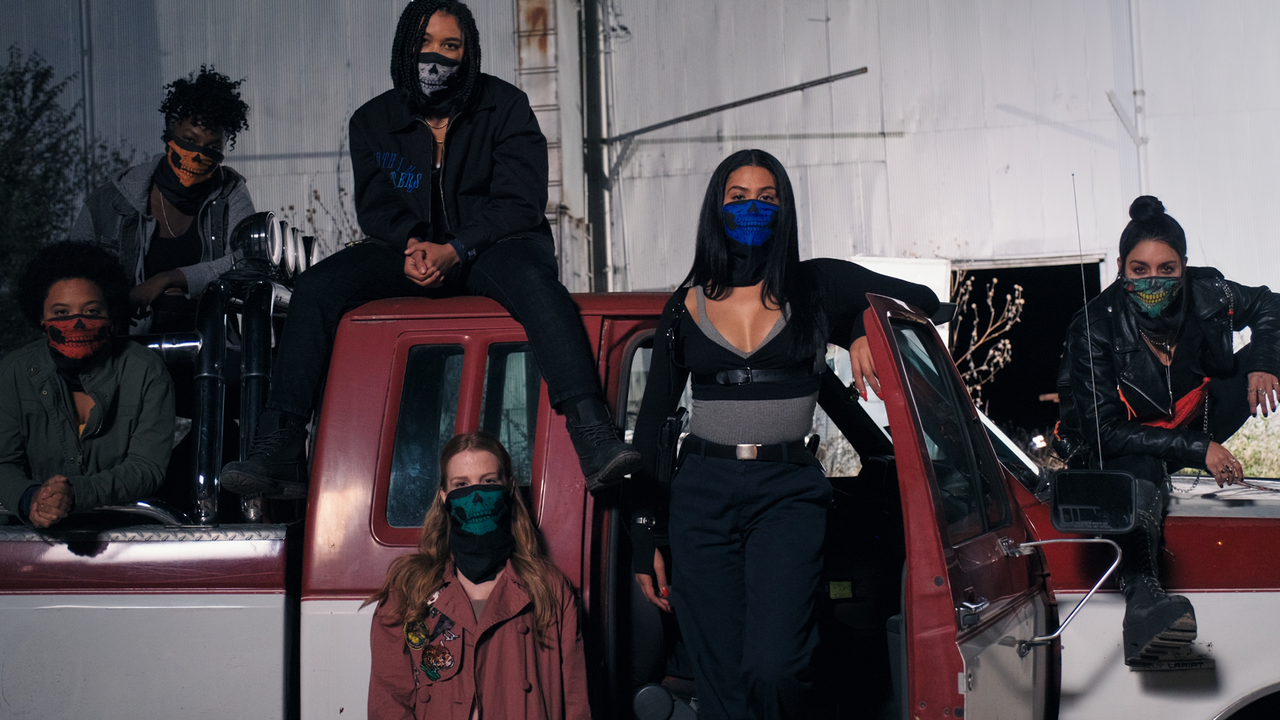 (The 2021 Tribeca Film Festival opened Wednesday, Jun 9, 2021 and ran all the way through Sunday, Jun 20. hammer to Nail has you covered with tons of reviews and coverage, coming your way! Like what you see here on Hammer to Nail? Why not pay just $1.00 per month via Patreon to help keep us going?)
I have to admit, I've always been a fan of rape-revenge movies. I rented I Spit On Your Grave years before I should have been allowed to do so and had an almost out of body experience during Hard Candy, which is especially interesting now since Elliott Page and I have both come out as transgender since then, but that's a different story. These films that tap into the righteous rage that allows the viewer to cheer on a killer have risen to a new level in the wake of the #MeToo movement. Films like Emerald Fennell's Promising Young Woman, Leah McKendrick's MFA, and Coralie Fargeat's Revenge become political vehicles in addition to cathartic experiences in the hands of female writer directors. I would be remiss to not mention Jen and Sylvia Soska's American Mary, which falls a few years before the current zeitgeist but really exists as a lighthouse for anyone following the same currents.
Tribeca brings us Asking For It, and exciting ensemble piece about a gang a female vigilantes, the Cherry Bombers, who are doing their part to rid society of the worst of mankind. There's so much to love in this film. First and foremost, the largely POC cast is something not seen enough in film, Hollywood or indie. Kiersey Clemons gives a masterful performance as Joey, the woman who finds herself adopted and trained by the gang. And she is matched by Alexandra Shipp the woman who brings her into the group and may or may not be interested in her emotionally despite Joey telling her the first time they go out that she's not a lesbian. I have to hand it to the (male) director Eamon O'Rourke, the film never loses its focus by delivering some sort of male-gazey lesbian initiation sex scene which was certainly a possibility. There is definitely something between Joey and Regina that is undefined, and that ambiguity plays very nicely through the whole film. There is also the artfully understated rape scene that supplies Joey with her anger and motivation. With her abuser using a roofie, we experience the evening as she does, bits and flashes of half remembered moments that add to something unable to be defined. I will have to say despite being in the hands of a male director, Asking For It never feels like it is directed as it would have been in the 80s 90s or early aughts.
The main issue Asking For It has is too many antagonists. In addition to Joey's perpetrator, there is a frat house full of rapists who collect trophies, a corrupt sheriff who is running a human trafficking ring, and an alt right celebrity who is the face of the Men's First Movement, an organization that you could only guess at the disgusting misogyny it embraces. The film never really choses who it's true villain is so it never feels like we have reached the righteous showdown that a great rape revenge film requires. Maybe that's part of the point, maybe the argument Asking For It is trying to make is that the patriarchy is everywhere and must be battled on all fronts. I agree, but it does not make for a compelling third act.
Whereas the sheriff may be the most despicable and powerful villain, and receives the big Tarantino-esque all guns pulled shoot-out scene, the Men's First celebrity is really the bigger problem with his Internet influence and his journey that represents the current trend of the white American male under the Trump regime. His takedown at the end of the film is almost an afterthought and is incredibly underwhelming. And by the time we get to Joey facing off against her personal demon the movie feels like it ended 20 minutes ago. Of course, all of these villains do need to be dealt with but it feels like some fourth draft structural issues that were not solved prior to shooting. So much of the film is driven forward by crosscutting to the relentless awfulness of Ezra Miller's Mark Vanderhill who sells his legion of followers on the idea that women are just objects for men's amusement, that it really felt like the film was running out of steam by the time it got to his undoing. Then, sure, it was nice to see Joey make her point directly to her rapist – who I can only see as Kevin from Riverdale — but by then her character has moved so far past needing that but the scene feels like the last 30 minutes of the Lord of the Rings trilogy.
One last thing that worries me. I thought the POC cherry bomber collective was truly groundbreaking, but it was a little disappointing that it was a white woman who seemed to be pulling their strings from above and I'm not sure if the film now gives more ammunition to the crazy right view of black lives matter protesters teaming up with some spectral Antifa organized movement (which doesn't exist) to create gangs of POC women out to takedown America. I guess most of those people won't watch this movie anyway, and I might even be worried if they did because the Men's First Movement stuff really does sound like something that is happening now and his 'theology' is also unfortunately part of our current zeitgeist.
– Bears Rebecca Fonté (@BearsFonte)