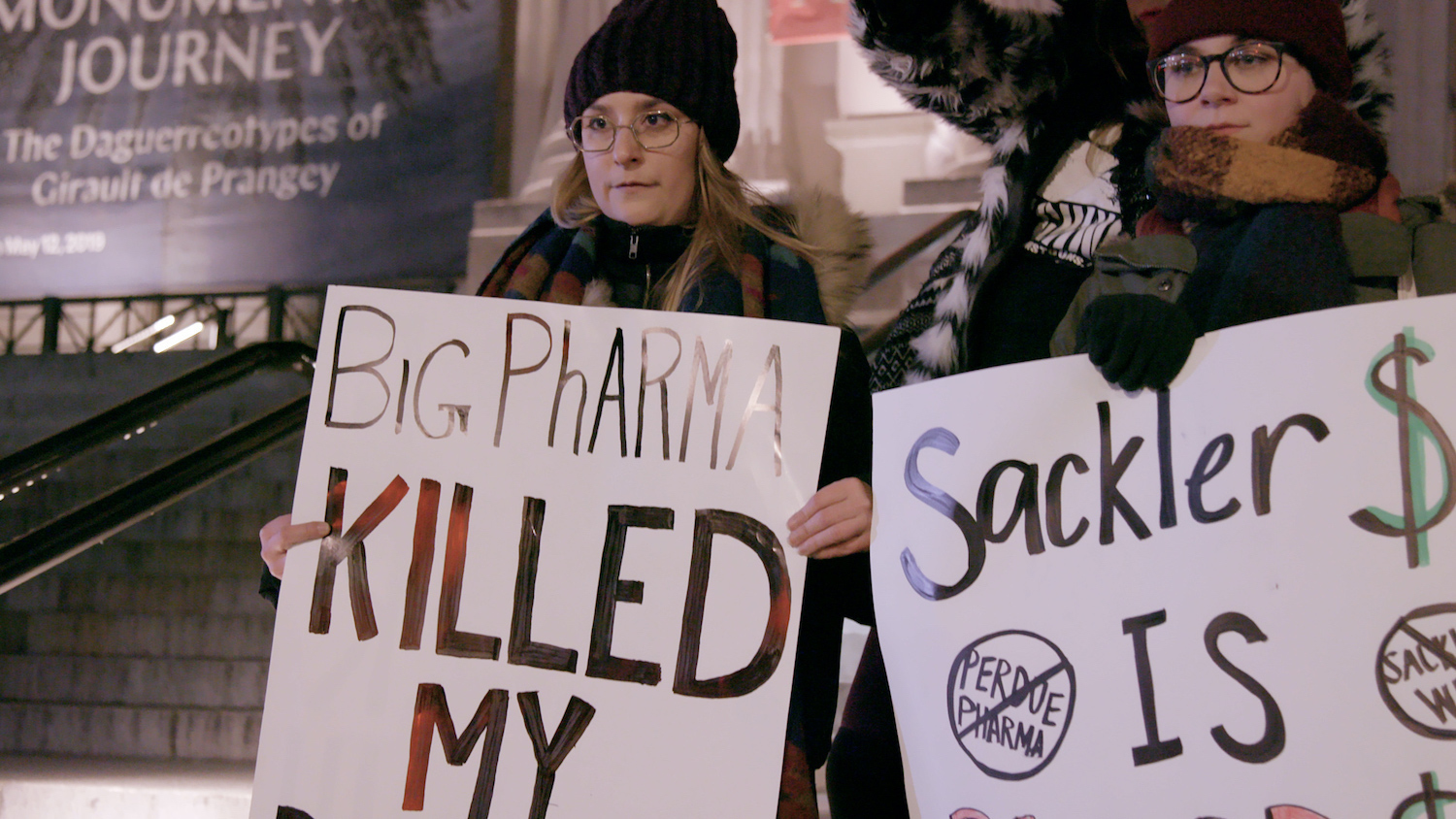 (Check out Chris Reed's movie review of Anonymous Sister, it opens Friday, June 2 at New York's IFC Center before a wider rollout. Seen it? Join the conversation with HtN on our Letterboxd Page.)
Director Laura Poitras' searing 2022 documentary All the Beauty and the Bloodshed told the story of how artist Nan Goldin has made it her mission to confront the Sackler family over its role in the nation's opioid crisis. Their company, Purdue Pharma, manufactured—and, even more egregiously, aggressively marketed—the "blockbuster drug" (as they called it) OxyContin. Given the vast number of people affected by the ravages of addiction, there are clearly many more narratives out there, each one worthy of our attention. In Anonymous Sister, director Jamie Boyle makes her feature debut by training the camera lens on her own family and its struggles with opioids. Once again, Purdue is the villain. There cannot be enough films about this subject, however hard they may be to watch.
The title is a reference to how often we look at victims as anonymous statistics, until the truth and horror of the matter hit very close to home. In Boyle's case, she was twice affected: both her older sister, Jordan, and her mother, Julie, found themselves on the bad side of the Sackler family's greed. Using decades of home movies, shot first on Super 8 and then later on different formats, Boyle takes us on a profound journey through the joys and pains of love and recovery. She and her family are fortunate, in a way, since they all survived. Getting to the present was not easy, however.
Boyle proves a masterful editor of her archival treasure trove, manipulating time to walk us backwards and forwards through the highs and lows of family history. The sisters are two years apart, and have always been close, their intimacy a central through line of the movie. Rounding out the cast is father and husband John (J.P.), ever supportive but saddened by what happened, and how it happened to them. And that is the crux of the issue, replicated across the land in so many similar cases.
First there was Jordan, whose childhood dream of becoming an Olympic figure skater was thwarted by injuries. Even as doctors were beginning to sound the alarm over OxyContin's addictive properties, she was prescribed the drug to help her with pain. In Julie's case, her back suffered from what she was told was rheumatoid arthritis, also leading her to Oxy. The initial low doses for both women were soon not enough, and so their prescriptions were upped time and again. And though they state that taking the medication didn't at first feel like getting high—it felt like "happiness"—their need increased.
Brandeis University's Dr. Andrew Kolodny is a powerful additional voice here, explaining how, over time, opioids actually make pain worse, even while feeding a hunger we didn't initially have. Former Purdue Pharma sales rep Carola Panara is also on hand to detail the ways that the company worked to encourage doctors and patients to use its dangerous product. Just this week, the Sackler family was granted immunity from liability lawsuits (for the ostensible reason that this allows them to proceed with payments to victims). It's enough to make you scream.
By the end, however, we reach a happier place. Though much has been lost, life has reset, to some degree, and new life is on its way. Hell is too good a place for those whose reprehensible actions caused our still ongoing epidemic—and this includes all the doctors who prescribed Oxy, as well—but at least not all stories have to end in tragedy. Dedicated to everyone who did not survive, Anonymous Sister reminds us at every turn to hold the perpetrators accountable. May the Sackler name forever be taken in vain.
– Christopher Llewellyn Reed (@ChrisReedFilm)
Jamie Boyle; Anonymous Sister documentary movie review