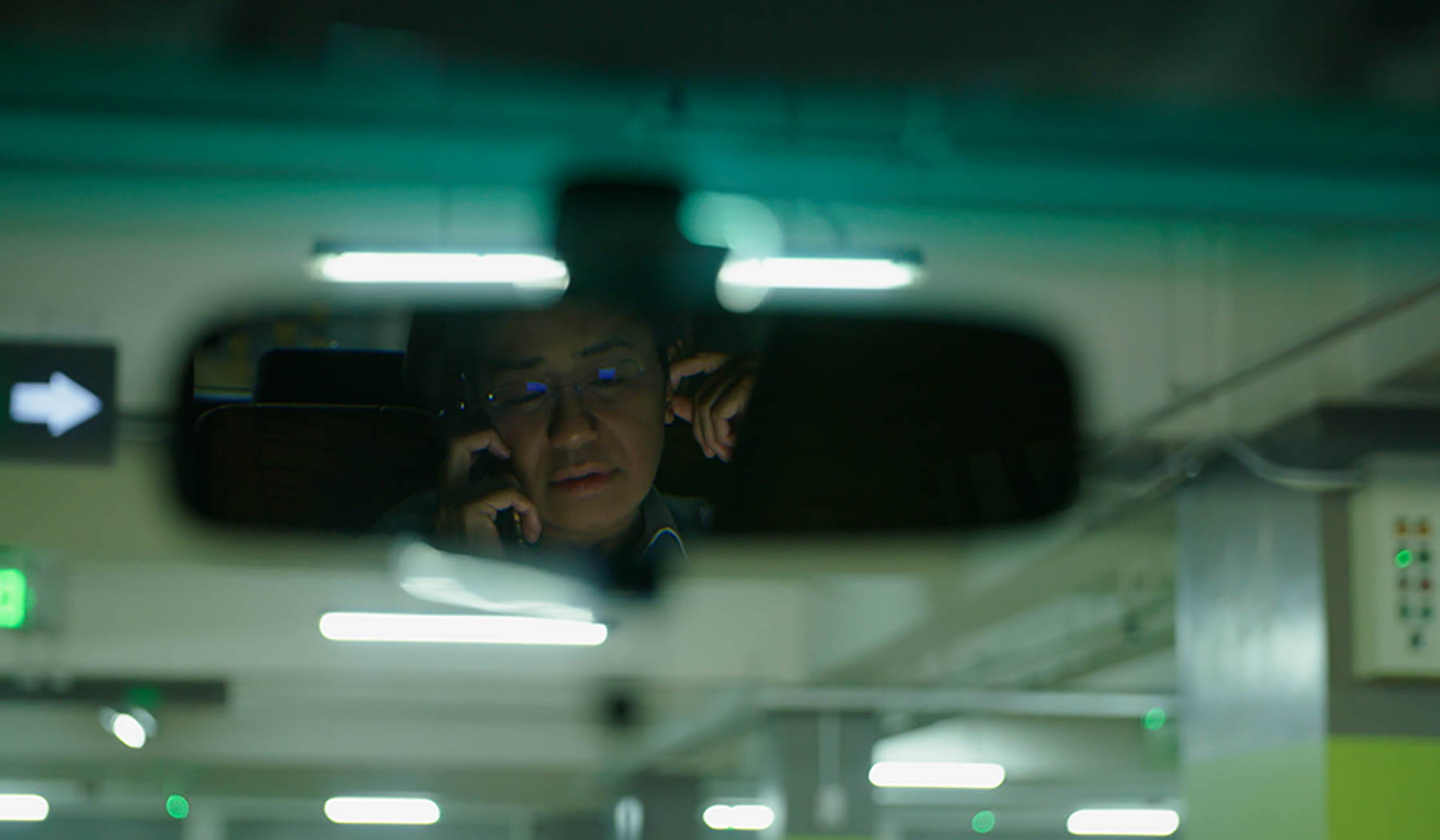 (The 2020 SXSW Film Festival was sadly cancelled. Yet Hammer to Nail is still reviewing films that were slated to premiere at the fest! We present, #LostFilmsofSXSW. Like what you see here on Hammer to Nail? Why not give just $1.00 per month via Patreon to help keep us going?)
From director Ramona Diaz (Motherland) comes the new documentary A Thousand Cuts, a blistering indictment of the increasingly fascist tenure of Rodrigo Duterte, current president of the Philippines, that simultaneously offers a boisterous defense of the free press, embodied by the journalists – mostly women – of the independent news site Rappler. Ever more embattled, the organization does its best to report the facts as objectively as possible, but just like in the United States, under Trump, any stories that refuse to adopt a fawning attitude towards the man in power are labelled "fake news." Chief among Duterte's targets is Rappler's CEO, the internationally celebrated reporter Maria Ressa. It's lonely at the top, and she seems to head his list. Fortunately for democratic institutions everywhere, she has no plans to go quietly.
Diaz follows Ressa and others as they do their job, and do it well; too well, in fact, as they begin to provoke Duterte's ire almost immediately after his 2016 inauguration. A boisterous, boastful man of little to no restraint, the new president initiates a policy of zero tolerance for drugs, which leads to a rise in vigilante killings of ostensible dealers, who in reality may just be addicts, or people disliked by the killers, or simply poor folks in the way. When confronted, he nonsensically replies, pointing a finger at the resistance, "Your concern is human rights; my concern is human lives." As if the former and the latter have no bearing the one on the other … As other news outlets fall in line, the journalists at Rappler do not, exposing the roots of Duterte's campaign of violence, as well as his lies and corruption. Harassment and imprisonment ensue.
Beyond Ressa, whose life history we learn along the way, which includes high-school years in the United States, we meet managing editor Glenda M. Gloria, the much younger journalists Pia Ranada and Patricia Evangelista, and opposition politician (and journalist, as well) Samira Gutoc, to name just some. Diaz also spends time with pro-Duterte figures like the popular blogger Mocha Uson and police general (now senator) Bato dela Rosa. This mix of points of view not only allows the director to create a stronger narrative, but also serves to illustrate the challenges facing those who stand in the way of a complete Duterte takeover. The populist government is popular enough that one has to learn its ideology and understand its appeal, lest one be crushed in abject defeat. Know your enemy.
This film comes on the heels of Lauren Greenfield's The Kingmaker, released this past fall, which similarly focused on corruption in the Philippines. Interestingly, that documentary, with the family of the still-vibrant Imelda Marcos at the center, argued that it was the heirs to the country's former dictator, Ferdinand Marcos, who were behind Duterte's rise, implying that Bongbong, his son, might be next in line. There's no hint of that here. Duterte is as Duterte does, and no one appears to be pulling the strings. Instead, the director has more pressing issues on her mind.
Using a mix of archival material, present-day interviews and contemporary observational footage, Diaz creates a rousing paean to the bravery of Ressa and her colleagues, and a clarion call to action that we should all heed. Duterte and Trump are just two sides of the same coin, like autocratic leaders and wannabes everywhere. Alone, they're not that scary. It's when they somehow capture the zeitgeist that they become deadly. What can we do? Speak truth to power, and with a loud voice, lest our freedoms die by "a thousand cuts." We can also take the time, as does Ressa, to laugh and celebrate the good in this world (some of my favorite scenes are between her and her spirited sister). It's because life can be so beautiful that we need to combat tyranny. Make yourself heard.
– Christopher Llewellyn Reed (@ChrisReedFilm)