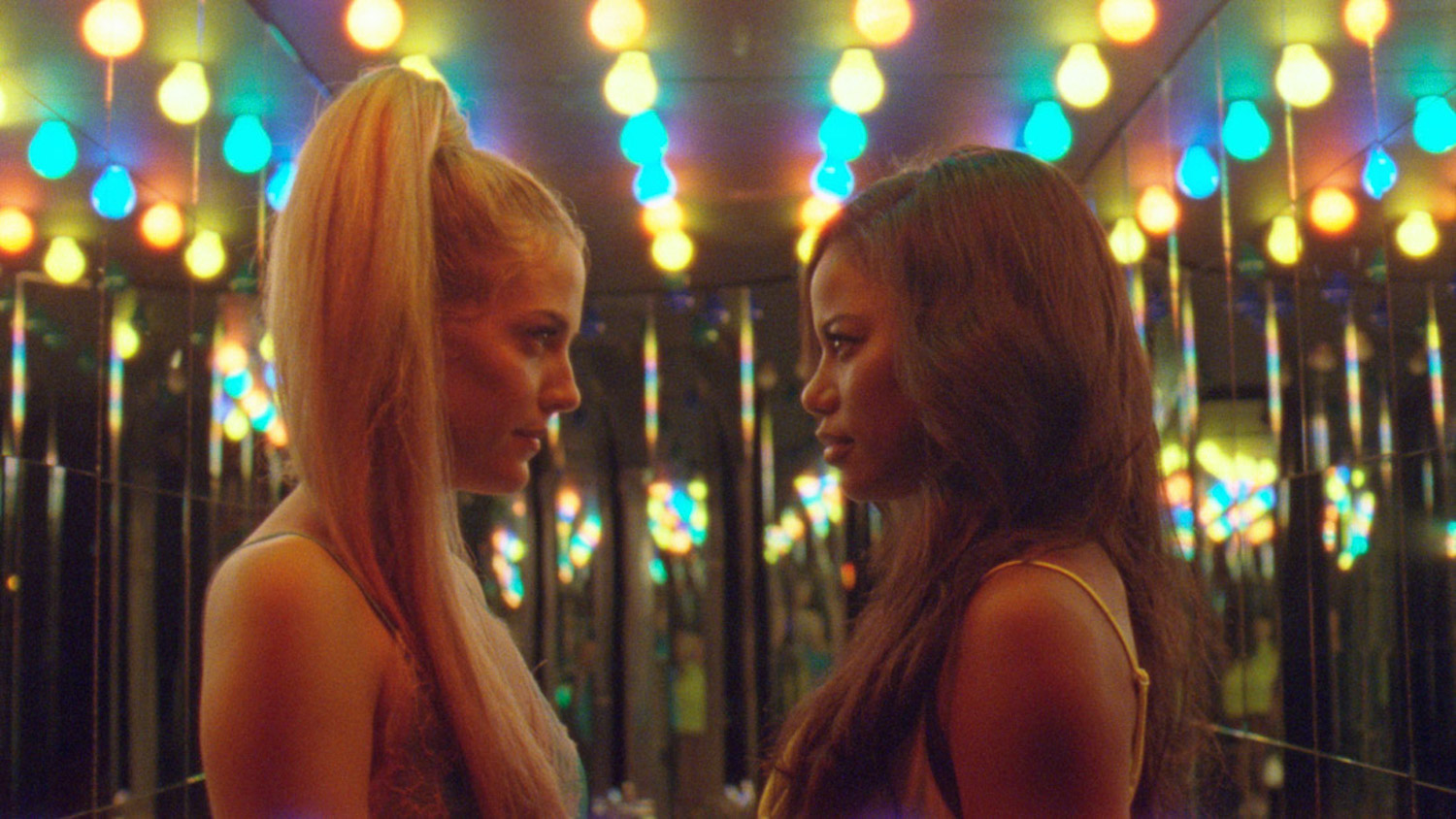 (The 2020 Sundance Film Festival runs January 23-February 2 in and around Park City Utah. Hammer to Nail has boots on the ground at the fest and guarantee more coverage thank any other site out there. Like what you see here on Hammer to Nail? Why not give just $1.00 per month via Patreon to help keep us going?)
Penis montages. Bathroom pee shots. Strippers gone wild. A road trip from hell. All born due to a series of Tweets that spurred the wild breakout hit of Sundance: Zola. Directed by Janicza Bravo (Lemon), who is one of the best new voices on the independent film scene, the film takes us on a road trip with two strippers determined to make some money.
The tweets were written by Aziah King and written into an article by David Kushner before adapted into the movie by Brava and Jeremy O. Harris.
Starring Taylour Paige as Zola and Riley Keough as Stefani, the two become fast friends and end up driving to Miami to make money pole dancing. Along for the ride is Colman Domingo as X and Nicholas Braun as Derrek. While the stakes definitely keep getting higher, the levity of the comedy and intertwining of social media notification sounds keeps us laughing. While both Domingo and Braun have some stand out performances, the movie is all about Paige and her level headedness while dealing with Keough's Stefani taking everything too far.
Fat. Microscopic. Weirdly bent. Elephant trunk. Shy. These are just a few of the words to describe a ridiculous montage of penis shots during one of the crucial scenes with Paige and Kepugh. While the real life story may have felt a lot scarier, Bravo definitely captures the heightened sense of ridiculousness the two women experience on the journey. The edit, the score, the acting, the directing, the story all work on a synergistic level to make a complete package of a movie. This was one of the strongest films I saw at Sundance this year. Paige caught my attention in White Boy Rick but this film will elevate her career as she captivates the entire movie.
Killer Films and A24 presented the film at Sundance and sold to Sony Pictures Worldwide Acquisitions for a summer release.
Like what you see here on Hammer to Nail? Why not pay just $1.00 per month via Patreon to help keep us going?
– Melanie Addington (@MelAddington)
Guest writer, Executive Director, Oxford Film Festival