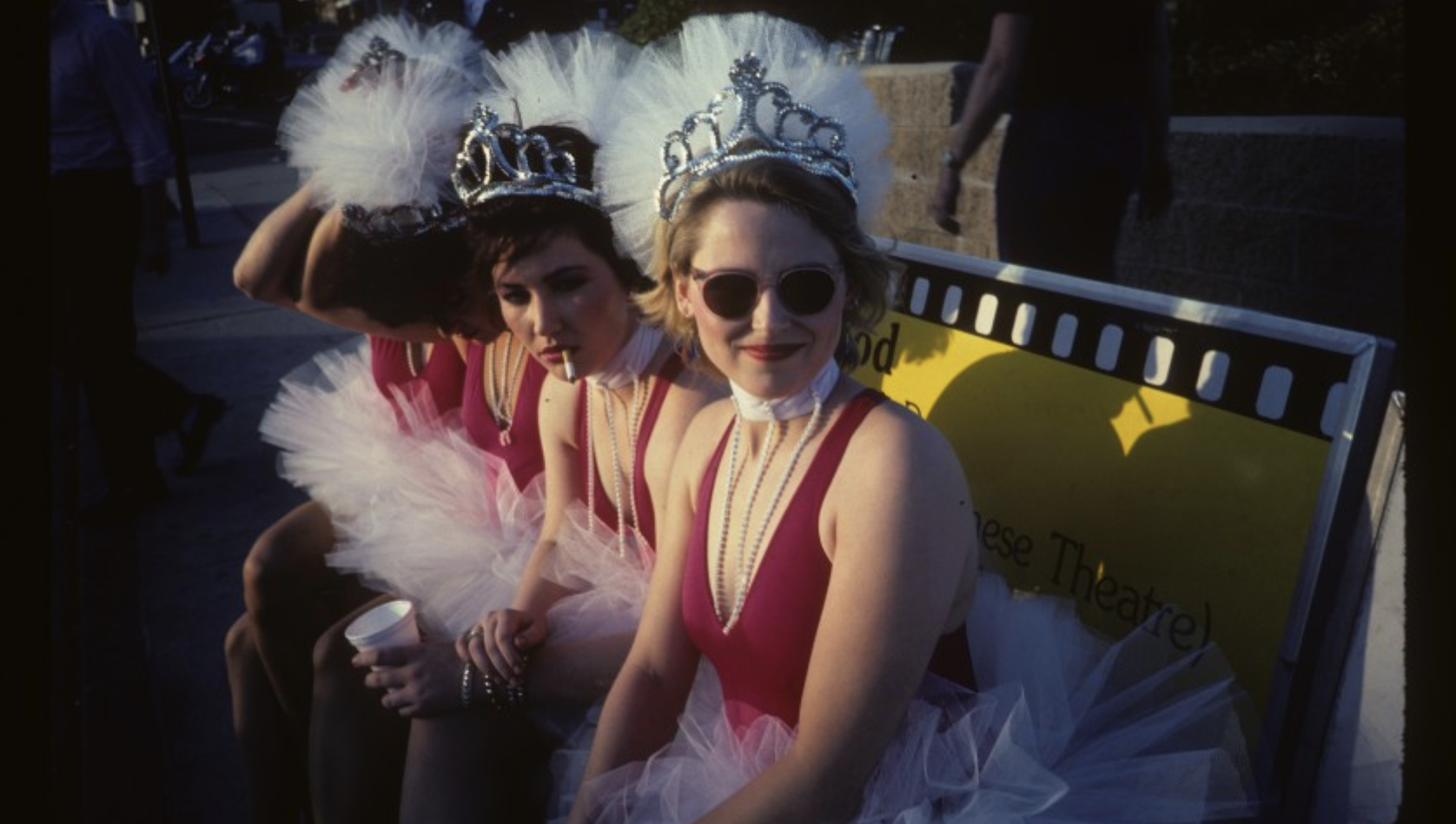 (The Go-Go's, Alison Ellwood's eponymously titled documentary on the band, drops Friday, July 31 on Showtime. Like what you see here on Hammer to Nail? Why not give just $1.00 per month via Patreon to help keep us going?)
Formed in 1978, The Go-Go's rose out of the Los Angeles punk scene to become, still as of today, the first and only all-woman band (comprised of women who write their own material and play their own instruments) to reign supreme at the top of the pop charts. They have been, since then, most consistently, made up of lead singer Belinda Carlisle, lead guitarist/keyboardist Charlotte Caffey, rhythm guitarist Jane Wiedlin, bass guitarist Kathy Valentine and drummer Gina Schock. Caffey has led the way as songwriter, with Wiedlin close behind, Valentine next, and Schock also adding her contributions, at times, and Carlisle credited once or twice. Though they have had their ups and downs as bandmates and friends, they still, to this date, perform together. Love or hate their music – or even feel indifferent to it – they have led the way and been an inspiration to those that have followed.
Plus, who could ever dislike songs like "We Got the Beat" and "Our Lips Are Sealed," such vibrant anthems of exuberant joy, both from their 1981 debut album Beauty and the Beat? In the new, eponymously titled documentary The Go-Go's, director Alison Ellwood (American Jihad) shows us how they created the music and made history. Combining in-depth interviews with all central players and copious archival footage, Ellwood paints a three-dimensional portrait of the group and their ascension to the summit of fame and success. They faced, as one might expect, their fair share of sexism and attendant career obstruction, yet persevered and finally hit it big. The fact that they are not yet in the Rock & Roll Hall of Fame, as is mentioned many times, truly beggars belief.
There's a wonderful moment in the movie, recounted in present-day interviews, when the band, on a tour with The Police as the more established group's opening act on its 1981/1982 Ghost in the Machine tour, passed them in the Billboard charts, hitting the #1 spot and remaining there for 6 weeks. Now that's a powerful rebuke to industry misogyny (for the record, the three members of The Police were delighted, and drummer Stewart Copeland is interviewed here, as well). After that, there was no stopping them…unless their own personal demons got in the way.
Which they did, as happens in most bands. Drugs and alcohol, along with competing egos, proved most destructive, but they still had a decent run before splitting up, after which they would occasionally regroup and tour. In that sense, it's a familiar story, though here told through the dynamic, feminist prism of these unique performers, now quite reflective and unafraid to examine what went right and wrong in the past. Two musicians who started with the group but were replaced before the magic happened are also interviewed, adding to the complexity of the narrative. No hagiography, The Go-Go's is, instead, a robust celebration of humanity in its marvelous, intricate messiness. And with the reveal, at the end, of a brand-new tune, we discover that, no less than before, these amazing women have still very much got the beat.
– Christopher Llewellyn Reed (@ChrisReedFilm)