ONCE UPON A TIME IN VENEZUELA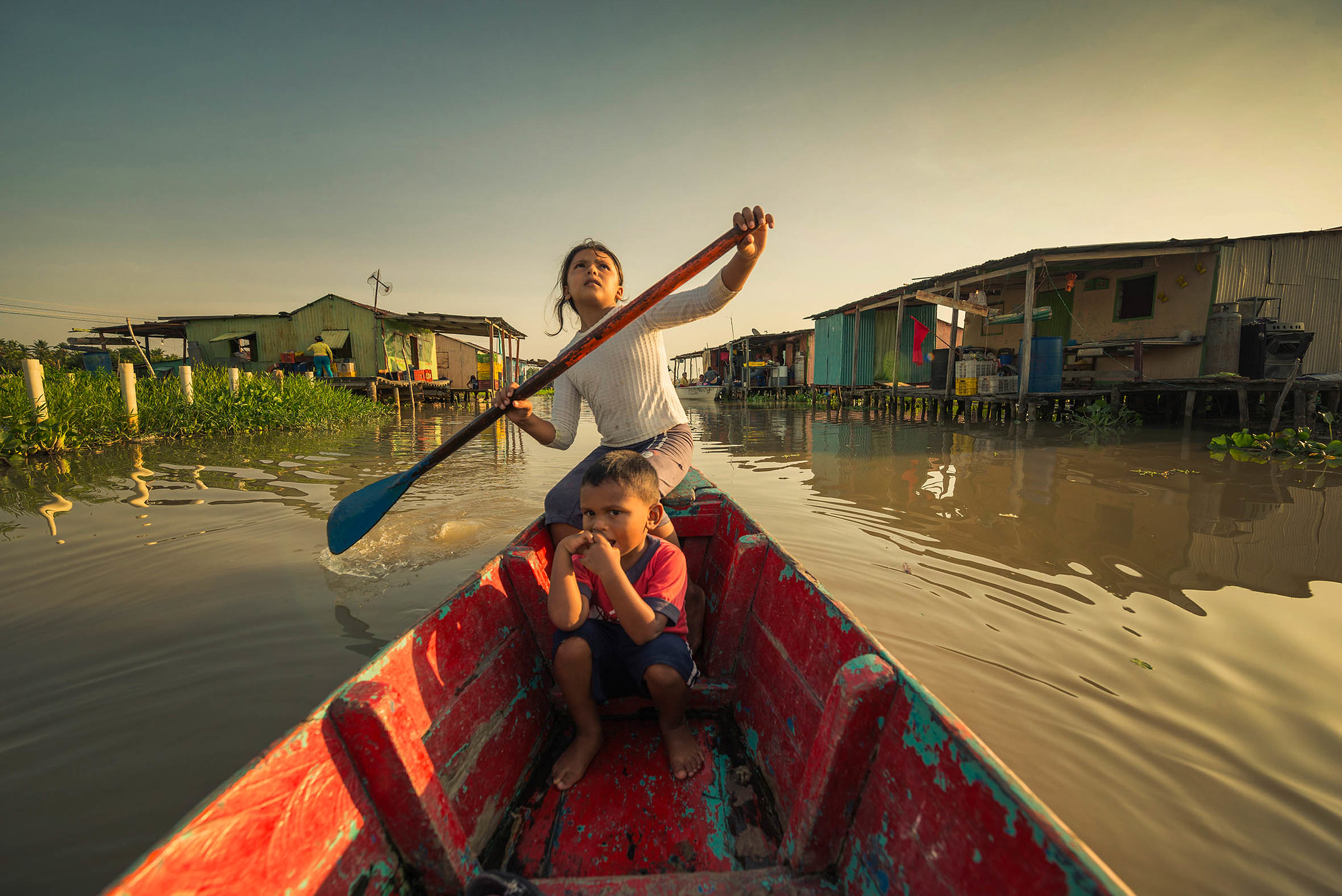 (The 2020 Sundance Film Festival ran January 23-February 2 in and around Park City Utah. Hammer to Nail had boots on the ground at the fest and guarantee more coverage thank any other site out there. Like what you see here on Hammer to Nail? Why not give just $1.00 per month via Patreon to help keep us going?)
Political documentaries most often seem to focus on the obvious center of the story, which is those in power. Witness films like The Kingmaker (about Imelda Marcos of the Philippines) or the Oscar-nominated The Edge of Democracy (about Brazil's recent presidential crises), to name but two, and one sees excellent explorations of politics as seen from the top. That's all well and good – and do see those fine movies – but there are other ways to explore the turmoil of Machiavellian machinations, corruption and more.
Take, for example, Once Upon a Time in Venezuela, which trains its observational lens on Congo Mirador, a small village on the southwest side of Lake Maracaibo, located in the northwest area of Venezuela. Director Anabel Rodríguez Ríos (1, 2 y 3 mujeres) embeds herself with the locals, capturing their struggles and squabbles as Nicolás Maduro, the country's increasingly vulnerable, and subsequently increasingly authoritarian, ruler, fights to hold on to his presidency, far away in Caracas. Though there remain diehard partisans of "Chavismo" – the socialist policies of the late Hugo Chávez – an increasing number of villagers migrate towards the opposition. The year is 2015, and the landscape is ripe for change.
The landscape is also beautiful, at least at night, when silent lightning, sans thunder, frequently dances between clouds and down to earth. During the day, Congo Mirador is increasingly less lovely, however, its waterways choked, more and more, with the grasses that come with rapid sedimentation. We're never told the causes, but given that Lake Maracaibo sits atop massive oil reserves, one might think that the shores would be maintained for easy access. Instead, the village is dying, neglected by the government, its citizens abandoning their houses on stilts for better opportunities. We watch them suffer as the distant political tumult keeps leaders' attention on other matters.
Until, that is, an election looms. Then we see at least some involvement from Maduro's team, albeit via surrogates. One village authority, Tamara, is all in for anyone representing the legacy of her idol, Chávez, whose likeness adorns her house's walls. Neither she nor her party superiors think anything of buying votes, via cash, cell phone or food donations. Unfortunately, this time around, people aren't so open to bribery, their disgust with inaction leading them to <gasp> vote based on their long-term interests. Principal in opposition to Tamara is schoolteacher Natalie, who openly voices her disgust at the dilapidated state of Congo Mirador.
Time passes. Nothing changes. Actually, that's not true: though the lightning continues its beautiful show most nights, there are fewer and fewer spectators. One by one, people drift away. One of the more evocative visuals of the film is that of a houseboat, lashed on top of canoes, being pulled away from the dwindling habitation, the vast expanse of Maracaibo all around.
On top of that heartbreaking image, the director gives us perhaps the most perfect metaphor for how the poor – and therefore inconsequential – folks are seen by those in office, when Tamara and two other village representatives visit the regional governor to ask about efforts to dredge the waterways. As the camera holds on the impassioned woman, respectfully asking for help, we suddenly hear the politician start talking. Is it to her? No, he has taken a call on his cell phone. That's how much he cares about these particular constituents. Once Upon a Time in Venezuela offers quite the dystopian fairy tale, which we should all heed, lest we fall under a curse of venal mismanagement. No heroes will save us lest we save ourselves, and that is not always possible.
– Christopher Llewellyn Reed (@ChrisReedFilm)
Like what you see here on Hammer to Nail? Why not pay just $1.00 per month via Patreon to help keep us going?