A Conversation with Jessica Earnshaw (JACINTA)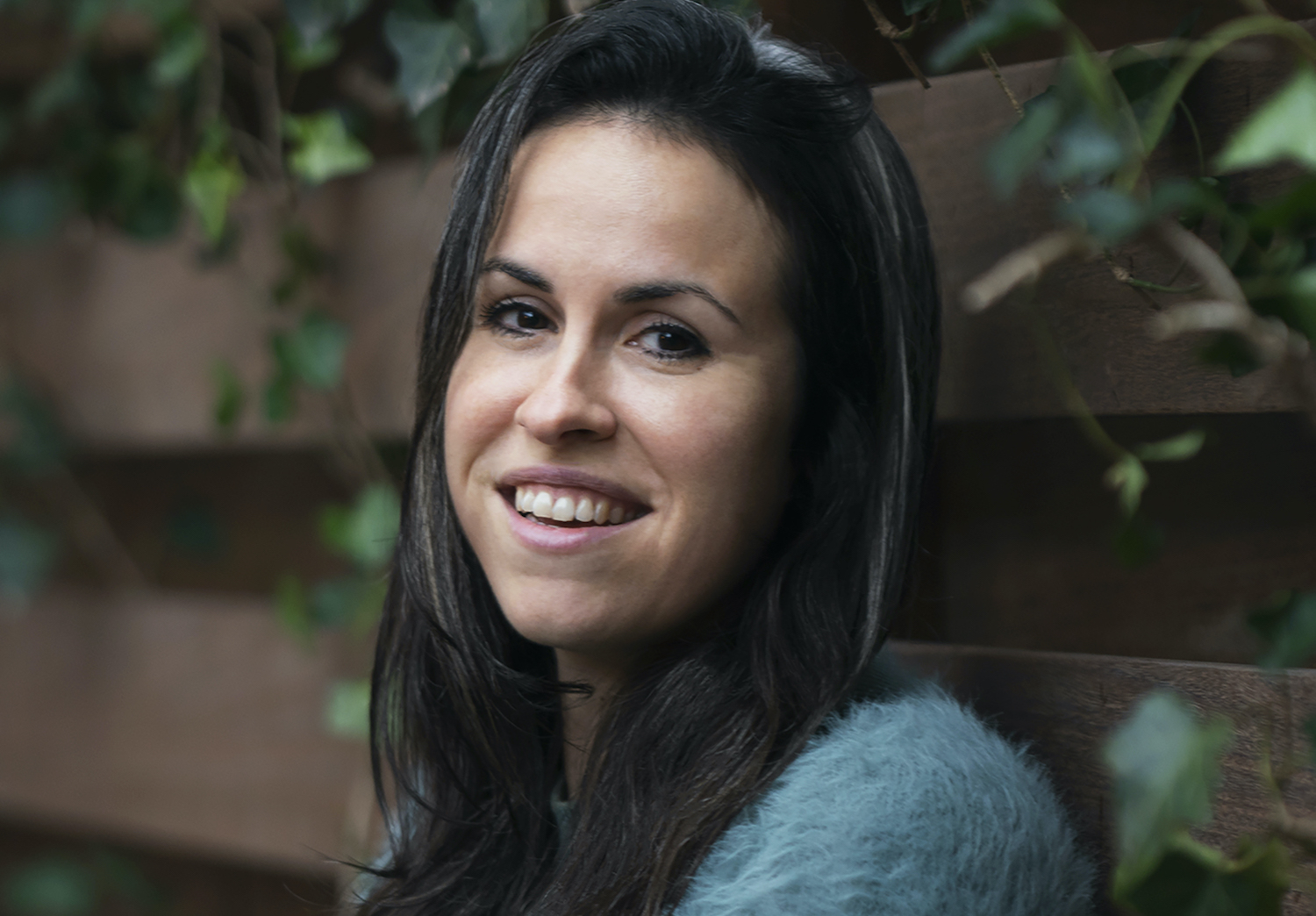 In Jacinta (which I reviewed out of the 2020 Tribeca Film Festival), director Jessica Earnshaw, making her feature-documentary debut, follows her twentysomething titular subject as she emerges from prison and falls back into the habits that landed her there in the first place. Intimately embedded in Jacinta's life, Earnshaw captures disturbing moments of drug use and despair, juxtaposed with hopeful glimpses of what could be. The film begins behind bars at the Maine Correctional Center, where both Jacinta and her mother, Rosemary, have long been incarcerated, the former unable to escape the latter's enduring influence. Once out, Jacinta seeks to build a relationship with her own daughter, Caylinn, who lives with her paternal grandparents in a stable environment. A tale both bleak and heart-wrenching, Jacinta never looks away from the worst of its narrative, which means we are able to watch our protagonist finally, if slowly, evolve for the better. Ahead of the movie's release on Hulu, I spoke with Earnshaw by Zoom. Here is a condensed digest of our conversation, edited for length and clarity.
Hammer to Nail: How is Jacinta today?
Jessica Earnshaw: She's really good. She's been out of prison now since June, 2020, and she has her own apartment. She is working and she's seeing Caylinn quite often. And we're doing a social-impact campaign with the film and she's a huge part of that. We're basically building our campaign off of what Jacinta wanted the film to do, and so she talks to our social-impact producer once a week. 
HtN: Beyond being in prison, she obviously had some other issues, such as addiction, for example. What kind of help is she getting outside for that?
JE: She's going to IOP [Intensive Outpatient Programs], which she does once a week, and she's on probation, so she has to check in once a week. And I think she's on probation for about four years. And then, she has a substance-use coach that she talks to quite often. There's a connection we have, through the film, with this woman named Erica King, who works at the Muskie School of Public Service, and Jacinta has been really leaning into keeping busy with doing stuff like that, plus school and also her job. For her, it seems like it's been a huge part in changing her, making her stick to a routine, keeping busy and maybe limiting who she's seeing that was in her previous world.
HtN: What about her mother, Rosemary? How is she?
JE: She's had a difficult time. She was recently incarcerated again, but she got out a few days ago and was going to a treatment program. That's what Jacinta told me. For Rosemary, it's been really tough because she really needs probation or some kind of structure around her because when she doesn't have that, she just can't keep things together. And she has said, on a number of occasions to me, that she really needs that structure. And it's been really tough for her, leaving prison and then not having any of that, which is what happened when she got out. Once she got off of home confinement, no one was telling her to do anything. And then it was just really difficult.
HtN: Sure. That's why people often get sponsors in recovery because they tell you what to do.
JE: Yeah, totally.
HtN: How about Jacinta's daughter, Caylinn? How is she?
JE: She is doing great. She's 15 now, very much a teenager, hanging out with friends, doing all that kind of stuff. She's seeing Jacinta a lot more. And she actually watched the film for the first time in June.
HtN: June of this year?
JE: Yeah. So, our goal with that was, we have a social-impact campaign and we wanted the money that we had raised for that to also pay for Caylinn to have a trauma therapist that she could start working with. And so she's been with the trauma therapist for about, I don't know if it's been a year yet, but it's been a while. We wanted her to be set up with somebody so that when she watched the film, she would have support. And part of that was to make sure the trauma therapist felt like it was the right time for Caylinn to watch. And at a certain point, that therapist reached out and was like, "I think she's ready." And they watched together and that was a really great experience.
HtN: It seems like a really responsible way to have Caylinn approach the film. That sounds great.
JE: Yeah. That was really important to me. I feel like in a situation like this, you either watch it safely and it's a positive experience or you don't, and it can be very negative. So ultimately, it was positive. I'm really glad about that.
HtN: That's really wonderful. So, in your press notes, you talk about how this movie grew out of a photography project that you started at the Maine Correctional Center, in 2016. How did you get from there to making the film? I understand that you first started with Rosemary?
JE: Yeah. So, my project was a photo essay on "aging in prison," and I was following around this woman named Norma, who was in her seventies at the prison and she was friends with Rosemary. So I spent a lot of time with Rosemary, as well. And in the photography project, I spend a lot of time just hanging out, sitting around, watching people play cards. You photograph a moment and then you can put your camera down and just sit around and talk. And so I got to know Rosemary. Rosemary told me she had a daughter, and I met Jacinta. 
At this point I was coming to the end of the "aging in prison" project and I was interested in potentially doing a photo essay on the women that I was meeting in this prison. Most of them were in for drug addiction and I was hearing all these stories from people's very traumatic childhoods. And one woman told me, "We'll never deal with addiction until we deal with the trauma at the root of it." And so I was interested in doing this photo essay where I interview people and have audio on top of photos…that kind of photo essay. And I always felt like that was really powerful to hear people's voices. 
So I was going to do that, but instead of recording Rosemary and Jacinta on my Zoom recorder, I filmed them. Still, to this day, I don't know why I made that decision, because it was supposed to be a photo essay, but their dynamic was just so interesting to me. I just loved their banter back and forth. There's the love, the best-friend vibe, and I was just really curious to understand how Jacinta had followed in her mother's footsteps. And that's how it really began. Because I already knew Rosemary, Jacinta was more willing to be part of it because I already had a relationship with her mother. 
HtN: So speaking of addiction, I have to ask about something that immediately struck me while watching the movie, when you're there in the room when Jacinta scores and shoots up. What is it like filming someone in that close proximity while they're doing something really terrible to themselves?
JE: It is so hard. Honestly, the first time…I just didn't see that coming. I thought this was going to be a short film, so I thought I was following her in her recovery. I didn't actually think I'd be around long enough for that to happen. And then when it did, it was just…I had spent about 30 full, consecutive days with her. And these are long days, from 7 in the morning to 7 at night, full days hanging out and spending time with her. And I had become pretty close to her and it was heartbreaking. And I really struggled, those first couple of times she used, with whether or not I could continue working on this project, because I didn't think I was strong enough to do it, emotionally. Because it was just so heartbreaking.
But I remember that I called a friend of mine and we were talking and I said this to him and he was like, "You are hurting because you're seeing her in pain. You're seeing pain. You think you're seeing pain in this moment. But really, Jacinta, high on heroin, is probably not that painful. It's like she's doing good. She's not really doing good, but in that moment, she's not necessarily in pain. But she's always in pain. And just because you don't see it in every other moment doesn't mean it doesn't exist." And so that reframed the way I was looking at it, that it was so much about me and my discomfort when I was watching her use. 
Jacinta and I spoke at length about whether or not I would continue to film. And I was actually, during the process of filming her, trying to help her, like, "I can help find you a bed," or, "Are you sure you want to do this?" But it became very clear, pretty quickly, that Jacinta did not want my help, didn't want help at all. And then, at that point, it was like, "Okay, now I'm with you. And you're no longer in recovery, so I'm just going to bear witness." And she wanted that, as well. Although she kept on saying, "Yeah, I'm going to come out of this. Only three more times." Or whatever she was saying to me. It felt like she thought she had let me down, but it wasn't about me. She wanted to be seen and that's the thing that is hard in projects like this, because it's hard to look. But if you don't look, then women like Jacinta (and men, too), they end up in the shadows and we don't want them there, either.
HtN: You were bearing witness and you said that she maybe felt that she let you down, but do you think that your presence, as a filmmaker, might have affected her behavior in any way? 
JE: I found that if I left…I was funding this by basically driving to New York and working photo jobs and then coming back up and whenever I came back up and I saw her, those were the moments that I felt she was way more aware of me. I felt like those are the moments where I felt things were being affected, at least for the first couple of days that we were with each other again. That's part of the reason I just stayed put and really stayed and didn't leave because then I really felt like I wasn't affecting things because it was just me and this little camera. 
And Jacinta's pretty strong-willed, as far as wanting to use. I don't think I had really much effect on her using, because I don't think she was necessarily even seeing this as … obviously she saw it as a documentary or whatever, but where this was going to go or whatever, none of that stuff was really, I don't think, part of her decision process. She wasn't making plans with me. We would be in the car and she would turn around and pick somebody up. That's how it happened the second time, we were heading towards IOP and she gets a call and all of a sudden, we're doing a U-turn and I'm like, "Where are we going?" "We're going to go pick up Phil." And then all of a sudden, we're heading to Phil's house. So I was not always told what was happening. To me, she was such a great subject because Jacinta really didn't care what I thought. And maybe that's partly because I stayed so long. I became part of the scenery, in a way.
HtN: I was supposed to see your film at Tribeca in 2020, at its premiere, but then the festival was cancelled. I reviewed it, anyway, because your publicist still sent me a link. How do you think the pandemic affected your rollout? It's now coming out on Hulu, so you eventually landed some great distribution, but the pandemic must have affected your initial plans. 
JE: Oh, it definitely affected it. We're heading close to 2022 now, which is crazy. I'm so happy with where we're at right now. And so I'm like, "Oh, everything was meant to be, to be in this moment." At the time, it was definitely a little nerve-racking. I felt very strongly, during COVID, that this is maybe the wrong time for such a heavy film. I think we were all looking for an escape and something more cheerful than the reality of what everybody was going through. It was easy to put things into perspective though, when the rollout happened the way it did, because the pandemic was definitely the most important thing, more so than a film release. This is my first film and I'd never done film festivals before, so that was interesting to not really…we did a few in person, but it was interesting to have the film have this life outside of me. And I didn't always know or remember when it was happening in online festivals, but then I would have someone email me or there'd be a tweet that would go out and it was nice to know that it was having its little life.
HtN: Well, you say that maybe people wanted something happy during the pandemic, but rates of substance abuse really went up during the pandemic.
JE: Oh, yeah.
HtN: And I think your film, even it's not solely about substance abuse, perhaps speaks to experiences that quite a lot of people can relate to firsthand, or secondhand or thirdhand. So in that sense, maybe this is a great film for our time.
JE: Yeah, that was a conversation that my producer, Holly Meehl, and I had. I was definitely reading those articles, especially in Maine, of how the overdose deaths were happening and those numbers were skyrocketing. And we were talking so much about the pandemic but not the people who were dying due to the opioid crisis. So yeah, I definitely feel like it's a very important film, at least right now. And it was probably then, too, but it was definitely overshadowed by the pandemic.
HtN: But now everyone gets to see it! So, thank you, Jessica, for chatting with me.
JE: Thank you so much!
– Christopher Llewellyn Reed (@ChrisReedFilm)
Hulu Documentary Films; Jessica Earnshaw JACINTA; Jacinta documentary film