A Conversation with Jacqueline Zünd (WHERE WE BELONG)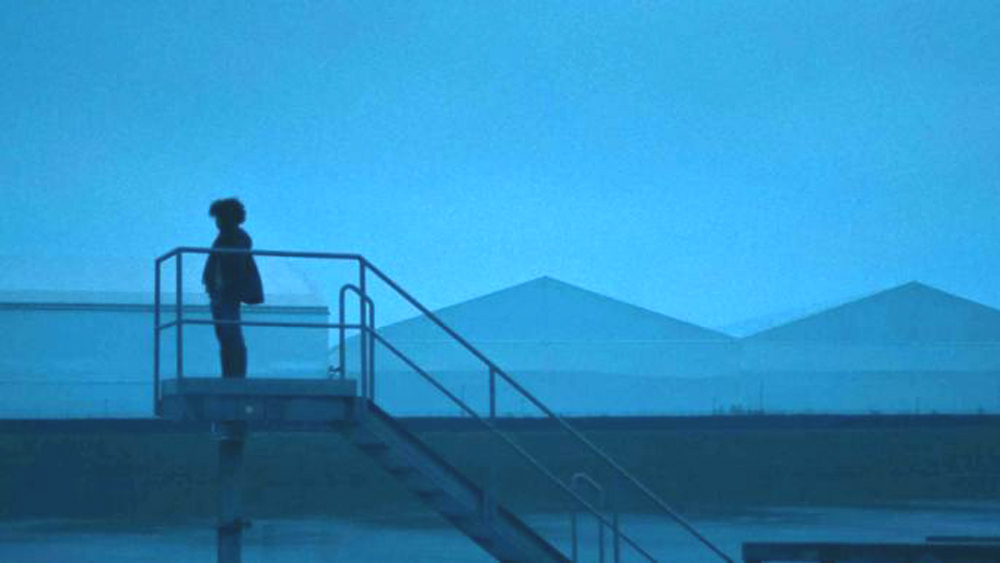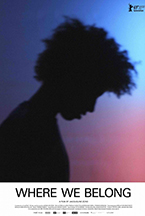 I spoke with Swiss director Jacqueline Zünd on Friday, April 12, 2019, by phone as part of my remote coverage of the 2019 Full Frame Documentary Film Festival, to discuss her evocative new documentary Where We Belong (which I also reviewed). The movie profiles five children of divorce – two sets of siblings and one lone boy – as they navigate the challenges, some more severe than others, of life following the dissolution of their parents' marriages. Combining beautiful images with scenes of deep emotional power, Zünd creates a moving meditation on the human experience, focusing especially on how adulthood is no guarantee of maturity. Here, it's the young people who show the greatest wisdom. What follows is a condensed digest of our conversation, edited for length and clarity, with language occasionally adjusted to be more idiomatic for American English (though the multilingual Zünd speaks English quite well).
Hammer to Nail: Jacqueline, please tell me, what came first, the idea for this movie, or one or more of the subjects?
Jacqueline Zünd: The idea of the movie, actually. I was inspired by my own life, and I just…my son grew up with two homes, and he was traveling between me and his father, and the subject just seemed to me one that people do not like to talk about. It seemed especially taboo to me, so I thought I would like to make a film about it.
HtN: So, then, how did you go about finding your subjects, discovering who would be the best people to have in a movie about children of divorce?
JZ: It was very difficult to find parents who would let their kids speak. I would talk to a lot of people and a lot of the kids, but when the circumstances were OK, or if they didn't have any problems, then it was basically about who was cooking the better pasta, and this was not so interesting for a film. So, I really had to…I needed support, and I got support from a university group for the psychological support of kids of divorce…
HtN: Where they have maybe therapy sessions to help?
JZ: Exactly. So, I had this one agent who was working for the government, with such kids, and he was helping me to find kids who have a problem, who have really a difficult life because of this subject.
HtN: Right. So, were there more children that you considered? How did you whittle it down to Alyssia and Ilaria, Carleton and Sherazade, and Thomas?
JZ: I started the project five years ago, and then I had another film, meanwhile. Then, I realized, when I came back, they all had a beard already! (laughs) So I had to change, to restart again, because kids, you really have to work fast, because they grow so fast. So I had to start from the beginning, but then I was really…I was very lucky. These were the five. I knew from the beginning that these were going to be my protagonists. I had some more whom I shot … in the editing, I had two more, and then I just had to choose to … it was a very hard decision, but then … they're not in the film, but I shot with them.
HtN: All five children in the film are Swiss?
JZ: Yes.
HtN: So, I have a question. I'm half French, and I speak French, and I never have any problems understanding Swiss French. Swiss French, to me, doesn't sound that different from French French. I speak a little bit of German, but Schweizerdeutsch always sounds significantly different from the German spoken in Germany. So Thomas, for example, almost sounds Scandinavian. Why do you think that is? I'm just curious.
JZ: (laughs) I mean, even I had some difficulties at the table, at Thomas's home, to understand him. Because it's a strong dialect in Switzerland, and even for me it was difficult, because they still have their own very special dialect. So, I had to concentrate, myself, to understand him.
HtN: That's interesting, because Carleton and Sherazade sound very German.
JZ: Yeah, because they live in Basel, and Basel is very close to the German border. So, they kind of…the languages kind of melt into each other. They have German German and Swiss German.
HtN: It's like the French that's spoken in Alsace begins to sound very German, because it's so close.
JZ: Exactly.
HtN: So, Thomas has siblings, whom we barely see. Why did you choose to only focus on Thomas in a family with other siblings? Because, for example, with Carleton and Sherazade, you see them both. Why just Thomas, in that family?
JZ: Thomas seemed very lonely to me, and I wanted to point out his loneliness by showing him alone in his world, even if there are a lot of people sitting at his table, but just … but he's really alone. So, they don't speak with each other, and they don't…I mean, they speak a lot, but they don't say anything. I just wanted to show this, and to point that out a little bit, that he's really alone in this story.
HtN: Interesting. So, speaking of showing people or not showing people, did you always plan to only show the adults peripherally, either cut off or from behind? Obviously, we do see them at some point, but did you always plan to have them just be peripheral actors?
JZ: Yeah, that was very important from the beginning. That was an important part of the whole film, because the subject of separation and all this is always discussed and decided from the parents' side, and I wanted to hear the kids' opinions, and I didn't want to talk to parents and I didn't want the truth of parents, because then you get the problem that … because then you have two truths, and I just wanted to listen to the perspective of the kids. At the beginning of the editing process, we didn't show them at all, but then we realized that it looked a little bit as if we didn't have permission to show them. So, we put them back in, again, just to show them a little bit, and to point out that we did it on purpose that they don't appear in the image and don't talk to us.
HtN: Well that makes sense, because I agree, if we were constantly cutting off their heads, one would wonder. But this way, it feels very intentional. So, speaking of how the film is shot, I really love the cinematography. You've worked with your cinematographer, Nikolai Von Graevenitz, before. How did that collaboration first begin, and how did you discuss the style for this film?
JZ: I've done all my films with him. It's all really a very intense collaboration. We start from very early, in a very early stage of the filmmaking. So, he is already a part of the research process. We do research together, we do casting together, and we start at the very beginning. For the characters' inner states, we tried to translate it in locations. That way the images are demonstrating, in a way, the inner state of our protagonists. We discussed a lot about the surroundings: which colors, and which intensities. It's a very intense dialogue, and already we know each other so well that we don't have to speak so much any more. It's also an intense friendship, meanwhile, because we've known each other more than 10 years.
HtN: That's obviously the advantage of working with people you know well, as you communicate in so many ways. So, I also really liked the transitions between sections, as you morph from the observational footage into the talking-head sections. You have these flashing lights and colors over the talking-head interviews. You've also worked with your editor, Gion-Reto Killias, before. So, how did you arrive at those transitional techniques?
JZ: Gion-Reto Killias edited my last film too, so as soon as I have my family together, it's … I really love that. So, it's the same with him, we have our journey together, how we work on a film and it's a very organic process, our editing.
HtN: How did you devise the color and flashing lights for those transitional moments?
JZ: I didn't want to show the kids as victims; I wanted to show them as stars, in a way, as strong. So, we worked out kind of a video-clip technique to make them beautiful, to make them strong, to work with the light as if they were little pop stars, and they loved it. too. So, it was very important to me that they develop a kind of strength within this work together.
HtN: So, I'm curious, despite the difficult or fraught emotions of the movie, your subjects speak in remarkably reserved tones. Was that just the way they approached these topics, or did you arrive at that restraint through multiple interviews?
JZ: What do you mean by reserved?
HtN: They're not showing a lot of emotion when they talk, they're restrained. In other words, some of what they're talking about is very difficult, and yet on screen they're very quiet, and I'm wondering if you arrived at that quiet through multiple interviews or if that's just the way they talk at this point in their lives about these moments.
JZ: Each time I visited them, we did one interview for about one hour, and I was shooting for about one year. So, it depends a little bit, but with all of them, I did four or five interviews. I had my moments where they cry, but I didn't want it, as I said before; they are not victims. And I didn't want to show them crying, because they didn't want it either, so I think it's…I think they kind of found this calmness to talk about it during the process of filmmaking.
HtN: Right, so it's good therapy, too.
JZ: In a way, yeah. I mean, Carleton and Sherazade are used to speaking about their emotions because they have had the support of psychologists for years, so they … that's why they also sound a bit too mature sometimes. Because they had to talk about their situation a lot, and they were helped going through it all because it was very hard for them, so that's the reason why they can speak very elaborately in explaining their emotions and feelings.
HtN: Yes, they're wise beyond their years.
JZ: Definitely.
HtN: So, how is everyone doing now? Are you still in touch with any of them?
JZ: Yes. I see them at screenings. We just had the Swiss premiere here and Thomas saw it for the first time, together with his whole entire family. It was very moving, and he loved it and was very proud. They're all very proud and I think it was a good process, for the parents as well. They came together in Berlin for the premiere at the Berlinale and they were … it was the first time they had dome something together for years.
HtN: Well, the film is very moving and I really enjoyed watching it. Thank you so much for making it and thanks for talking to me.
JZ: Thank you!
– Christopher Llewellyn Reed (@ChrisReedFilm)
Like what you see here on Hammer to Nail? Why not pay just $1.00 per month via Patreon to help keep us going?