A Conversation with Raffey Cassidy and Michiel Huisman (THE OTHER LAMB)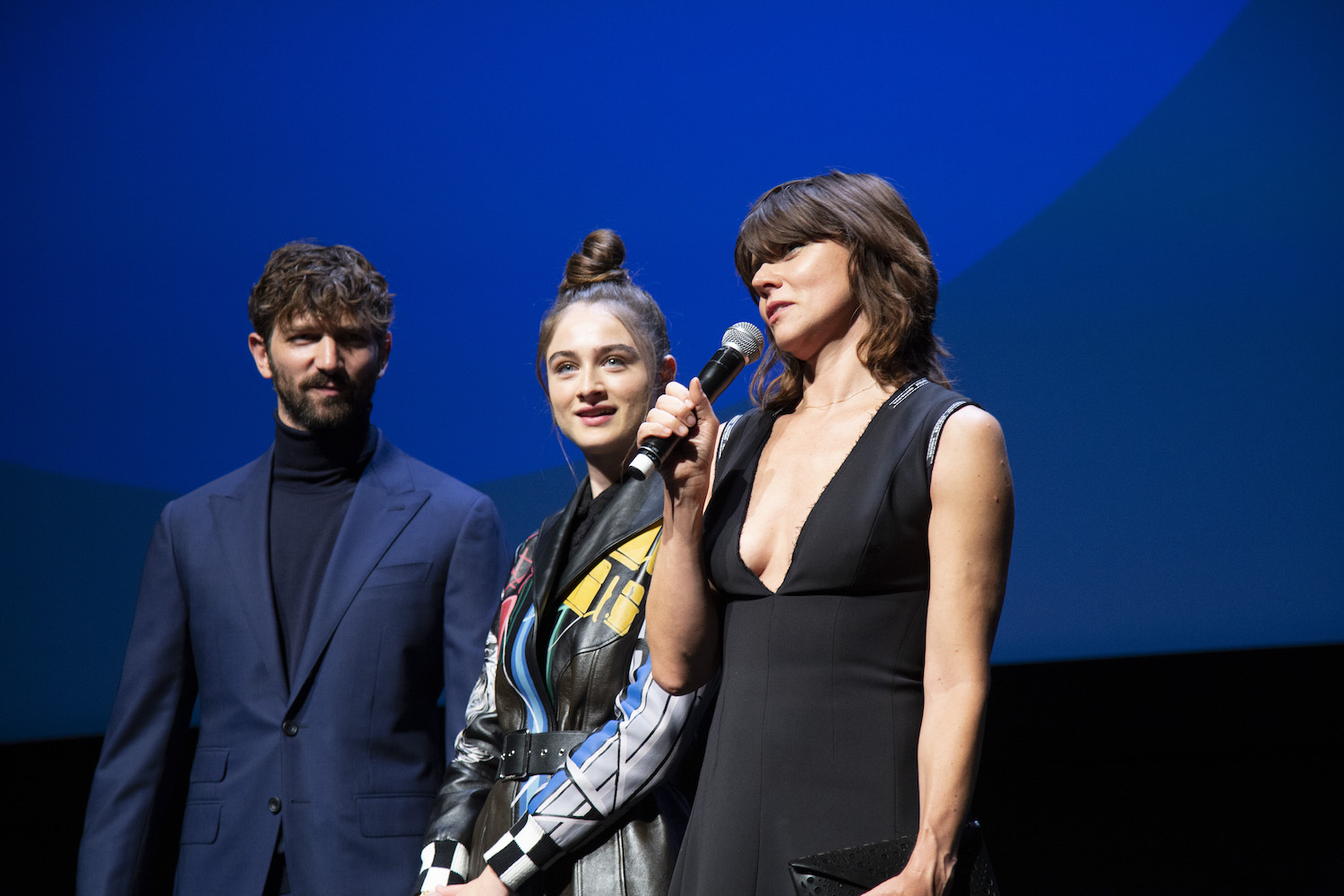 (Our Matthew Delman had the chance to speak with actors Raffey Cassidy and Michiel Huisman, stars of Polish director Małgorzata Szumowska's The Other Lamb, reviewed here by Chris Reed.)
Hammer to Nail: This is your 3rd year in a row at TIFF.
Raffey Cassidy: Yeah, I didn't actually come to the second one.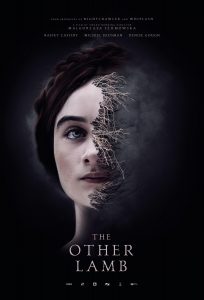 HtN: You didn't come for Vox Lux? Were you shooting this?
Raffey Cassidy: No.
Michiel Huisman: Maybe you were just taking care of some school stuff.
RC: Yeah, maybe that.
MH: School's a side project of hers.
HtN: It seems you have completed this dark trilogy of films. What attracts you to these dark projects? Would you ever do a romcom?
RC: Never say never!.. I don't specifically go out of my way to find the dark ones, they just so happen to be the best scripts. All I look for is a really good script. I've enjoyed doing darker films because I like when someone comes out of the theater and says "That was really insane!" and I'm like, "Yes!!!"
HtN: You've had the privilege of working with Yorgos Lanthimos and Brady Corbet, how was it different working with Małgorzata?
RC: Working with Malgo is very different. She's a no-limits director. If she doesn't like it she'll say, "I don't like it." Which is kind of refreshing.
MH: Or even, "It's very bad." Which at first I thought it was cultural, like a Polish thing. But it's not, it's just a Malgo thing.
RC: It's a Malgo thing. When she says she likes it, you know she genuinely likes it.
HtN: Any other idiosyncrasies?
RC: She was the ram-whisperer. You know Jeffrey, the ram? Everybody else was way too scared of Jeffrey. But she was on the same level as Jeffrey.
MH: It doesn't happen often that I get to work with a director who is really not afraid to create on the spot. Throw out an entire scene and come up with something else. Other directors are afraid they are going to shoot themselves in the foot, but she's not worried about that. She has to be excited about every shot, every moment in front of the lens. Otherwise, "It's shit!" That was very exciting for us.
RC: The relationship she had with the cinematographer was amazing to be around. They would speak in Polish. I wish I could speak Polish. I didn't know what they were saying. If they said "Kulva"* it was not good. "Dobry" – OK. (*Probably not spelled right)
HtN: I was wondering if either of you participate in any type of organized religion or spiritual community?
MH: I don't, no.
RC: I don't either.
MH: In our story, this is such an extreme world. When do we draw the line? When does a religion become dangerous, when does it become a cult? When does it become extreme? The story is also really about female oppression, that's why there is relevance to this story. It's of all times, but especially now.
HtN: There are a few shots that indicate we are in the present day United States. But outside of those, how were you able to achieve such a feeling of timelessness?
RC: Yeah, just the police car.
MH: Which was a brilliant choice. We were shooting an hour outside of Dublin, Ireland. It felt like we were off the grid. These locations blew my mind. The variety of landscapes!
RC: Shooting on location really got you in the mood.
HtN: I love the scene where the 'cursed wife' calls you "Michael." Talk about that moment.
MH: She (Denise Gough) did not tell me beforehand that she would do that. It would be the first time in twenty years that someone has called him by his real name. She's saying, "What have you become?"
HtN: Was it in the script?
MH: No. The name Michael was never mentioned in the script (it was "Shepherd"). But Malgo and I had talked about that…what his name was. Denise didn't pull the name out of thin air.
HtN: I loved the singing, tell me more about that.
RC: I love it too! During the bonfire scene where we're all singing together, one of the ladies bursts into this amazing improvisation with a different rhythm. All of the women made that song their own. They all knew each other. A lot of the wives had gone to drama school together.
MH: Most of them were Irish—came in from Dublin. The first time I heard them sing, it was really mesmerizing. The way they adapted these old songs.
RC: It was haunting.
*This interview was edited for length and clarity
– Matthew Delman (@ItsTheRealDel)
Like what you see here on Hammer to Nail? Why not pay just $1.00 per month via Patreon to help keep us going?