2023 Venice Film Festival Lineup: New Films From Ryûsuke Hamaguchi, Ava DuVernay, Pablo Larrain, & More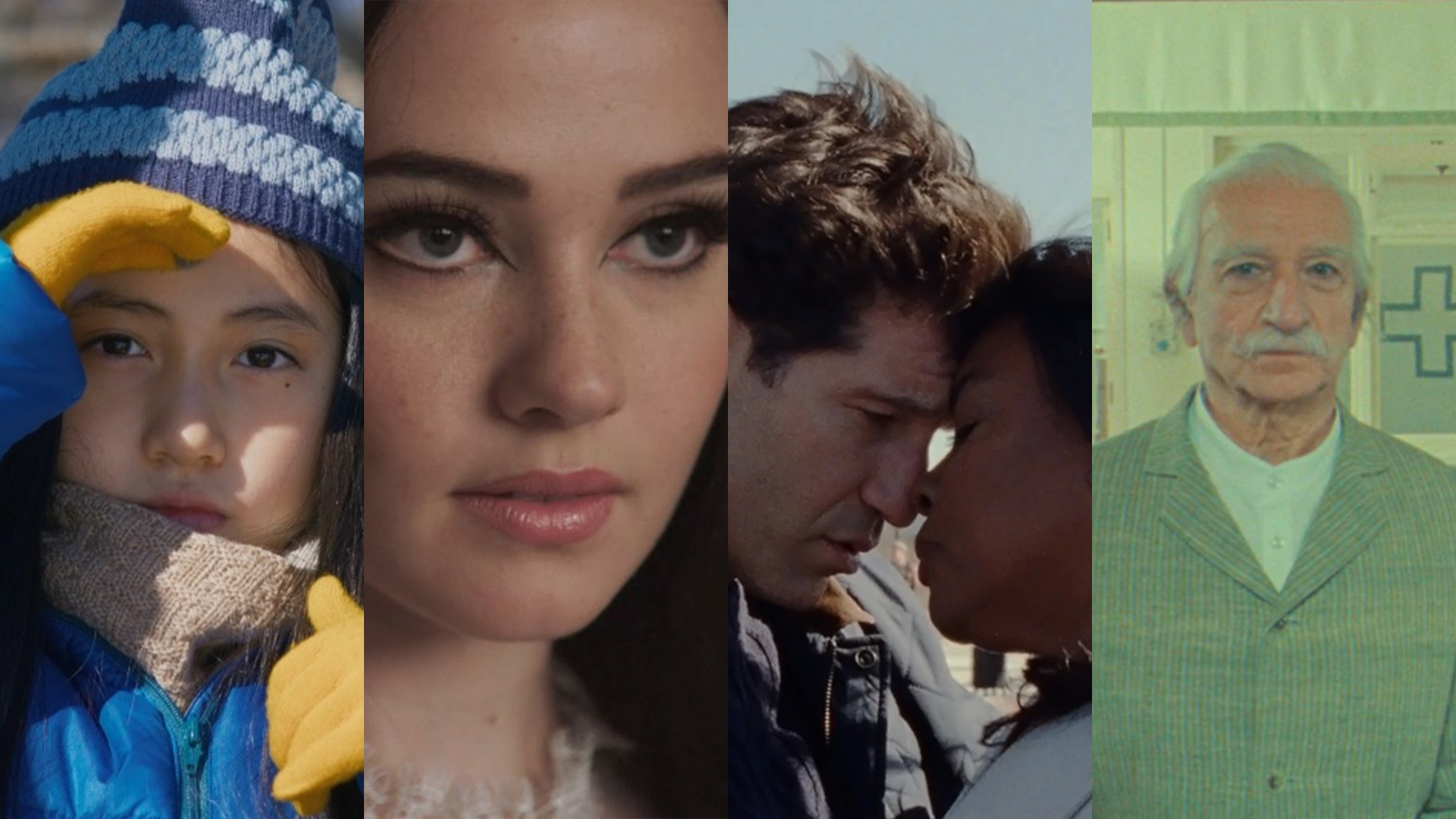 Fresh off yesterday's announcement of the TIFF lineup, the Venice Film Festival has announced the new slate of films making their world premieres on the Lido for their 80th edition.
Among the robust slate of filmmakers premiering their new films in competition are Ryûsuke Hamaguchi, David Fincher, Ava DuVernay, Bradley Cooper, Sofia Coppola, Yorgos Lanthimos, Pablo Larrain, and Michael Mann. Other prestigious filmmakers premiering out of competition include Wes Anderson, J.A. Bayona, Richard Linklater, Harmony Korine, Quentin Dupieux, Frederick Wiseman, and William Friedkin.
This year's panel of judges will be headed by Damien Chazelle, whose films La La Land and First Man made their splashes in Venice. The rest of the jury will consist of Jane Campion, Mia Hansen-Løve, Laura Poitras, Martin McDonagh, Saleh Bakri, Gabriele Mainetti, Santiago Mitre, and Shu Qi. Poitras won the Golden Lion last year for her eventually Oscar-nominated documentary All the Beauty and the Bloodshed. McDonagh won Best Screenplay twice at the festival: last year for The Banshees of Inisherin and in 2017 for Three Billboards Outside Ebbing, Missouri. Campion won the Silver Lion for Best Director in 2021 for The Power of the Dog.
The festival will run from August 30 through September 9.
See the 2023 Venice lineup below:
Main Competition
Comandante (dir. Edoardo De Angelis, Opening Night, previously announced)
The Promised Land (dir. Nikolaj Arcel)
Dogman (dir. Luc Besson)
La Bête (dir. Bertrand Bonello)
Hors-Saison (dir. Stéphane Brizé)
Enea (dir. Pietro Castellitto)
Maestro (dir. Bradley Cooper)
Priscilla (dir. Sofia Coppola)
Finalmente L'Alba (dir. Saverio Costanzo)
Lubo (dir. Giorgio Diritti)
Origin (dir. Ava DuVernay)
The Killer (dir. David Fincher)
Memory (dir. Michel Franco)
Io Capitano (dir. Matteo Garrone)
Evil Does Not Exist (dir. Ryûsuke Hamaguchi)
The Green Border (dir. Agnieszka Holland)
The Theory of Everything (dir. Timm Kröger)
Poor Things (dir. Yorgos Lanthimos)
El Conde (dir. Pablo Larrain)
Ferrari (dir. Michael Mann)
Adagio (dir. Stefano Sollima)
Woman Of (dir. Malgorzata Szumowska, Michal Englert)
Holly (dir. Fien Troch)
Out of Competition (Narrative Features)
Society of the Snow (dir. J.A. Bayona, Closing Night)
Coup de Chance (dir. Woody Allen)
The Wonderful Story of Henry Sugar (dir. Wes Anderson)
The Penitent (dir. Luca Barbareschi)
L'Ordine Del Tempo (dir. Liliana Cavani)
Vivants (dir. Alix Delaporte)
Welcome to Paradise (dir. Leonardo di Constanzo)
Daaaaaali! (dir. Quentin Dupieux)
The Caine Mutiny Court-Martial (dir. William Friedkin)
Making of (dir. Cedric Kahn)
Aggro Dr1ft (dir. Harmony Korine)
Hitman (dir. Richard Linklater)
The Palace (dir. Roman Polanski)
Out of Competition (Special Screening)
La Parte Del Leone: Una Storia Della Mostra (dir. Baptiste Etchegaray, Giuseppe Bucchi)
Out of Competition (Series)
D'Argent et de Sang, Episodes 1-12 (dir. Xavier Giannoli, Fredéric Planchon)
I Know Your Soul, Episodes 1-2 (created by Jasmine Zbanic, Damir Ibrahimovic; dir. Alen Drjević, Nermin Hamzagic)
Out of Competition (Documentaries)
Amor (dir. Virginia Eleuteri Serpieri)
Frente a Guernica Directors' Cut (dir. Yervant Gianikian, Angela Ricci Lucchi)
Hollywoodgate (dir. Ibrahim Nash'at)
Ryuichi Sakamoto | Opus (dir. Neo Sora)
Enzo Jannacci Vengo Anch'io (dir. Giorgio Verdelli)
Menus Plaisirs – Les Troisgros (dir. Frederick Wiseman)
Orizzonti (Horizons) Feature Competition
A Cielo Abierto (dirs. Mariana Arriaga, Santiago Arriaga)
El Paraiso (dir. Enrico Maria Artale)
Behind the Mountains (dir. Mohamed Ben Attia)
The Red Suitcase (dir. Fidel Devkota)
Tatami (dir. Guy Nattiv, Zar Amir Ebrahimi)
Paradise Is Burning (dir. Mika Gustafson)
The Featherweight (dir. Robert Kolodny)
Invelle (dir. Simone Massi)
Hesitation Wound (dir. Selman Nacar)
Heartless (dir. Nara Normande, Tião)
Una Sterminata Domenica (dir. Alain Parroni)
City of Wind (dir. Lkhagvadulam Purev-Ochir)
Explanation for Everything (dir. Gábor Reisz)
Gasoline Rainbow (dir. Bill and Turner Ross)
En Attendant La Nuit (dir. Celine Rouzet)
Housekeeping for Beginners (dir. Goran Stolevski)
Shadow of Fire (dir. Shinya Tsukamoto)
Dormitory (dir. Nehir Tuna)
Horizons Extra
Bota Jonë (dir. Luàna Barjami)
Forever Forever (dir. Anna Buryachkova)
The Rescue (dir. Daniela Goggi)
In the Land of Saints and Sinners (dir. Robert Lorenz)
Day of the Fight (dir. Jack Huston)
Felicità (dir. Micaela Ramazzotti)
Pet Shop Boys (dir. Olmo Schnabel)
Stolen (dir. Karan Tejpal)
L'Homme d'Argile (dir. Anaïs Tellene)