2021 Film Festival Alliance, Day Four: What Do Filmmakers & Audiences Think of Virtual Fests?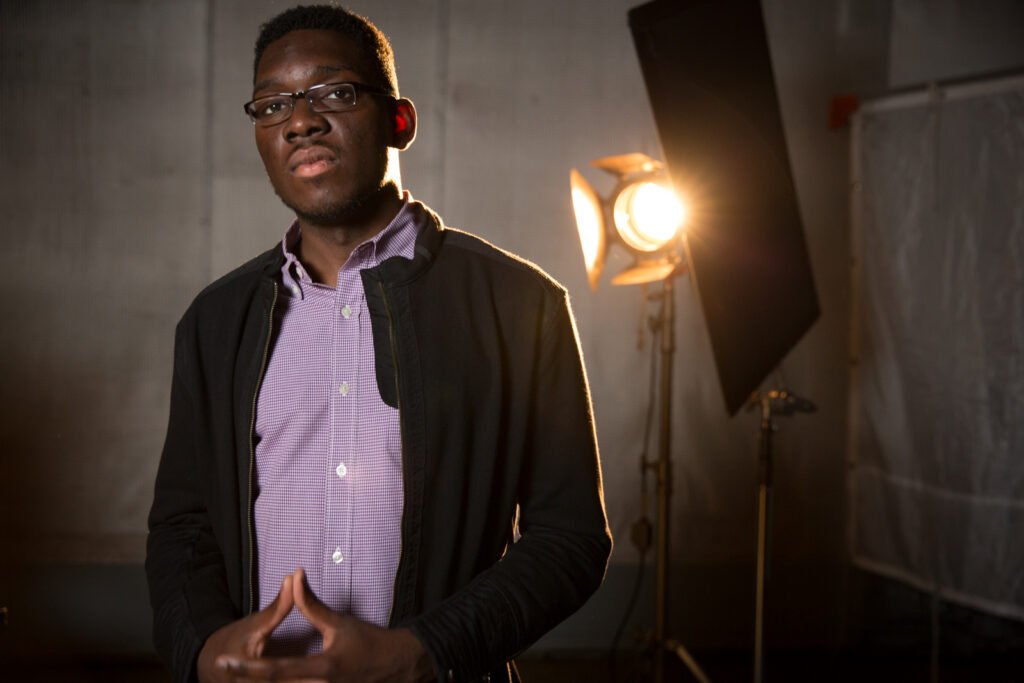 (The annual Film Festival Alliance gathering usually takes place in Midway, Ut. pre-Sundance. However, this year's edition is all virtual and Melanie Addington, HtN contributor/Executive Director of the Oxford Film Festival is in attendance. She brings us this report…)
On day four of the Film Festival Alliance's virtual FilmEx conference, filmmakers opened up about what is working and not working in the 2020-2021 festival landscape. But audiences, over 2,000 of them, took part in the first-ever FFA survey looking at regional festivals nationwide and how they thought the industry shift to online went. Avenue ISR's Woody Smith presented the survey results from FFA's 2020 Audience Survey with key data sets and year-in-review analytics; and FFA & Gotham's 2020 Filmmaker Survey.
The survey showed that audiences didn't mind the transition despite initial tech learning curves and a lack of connection. The unifying tie to filmmakers who also miss connecting to their audiences.
Survey results from filmmakers showed that virtual is not so bad but the bigger issue is filmmaker compensation. Over 63% of the filmmakers have been in the industry for more than five years, with some longer than 10 and some new to the industry. Filmmakers mostly participated in virtual fests with only 14% waiting for better conditions.
But compensation was the number one issue, iterated by filmmakers in the panel discussion led by Kathleen McInnis of See Through Films. Filmmakers Danny Madden and Benjamin Wiessner of Beast Beast, Solomon Onita, Jr of Tasmanian Devil and Ashley O'Shay with Unapologetic opened up to over 700 festival and arthouse exhibitors.
The filmmakers shared that "eventizing" the virtual experience, finding ways to maintain the festival feel, and creating more face to face interaction, even virtually can help.
"Doing pre-recorded Q&As was a burnout tool," O'Shay said. "It was not the best only getting questions from a moderator and not getting audience engagement."
But virtual also allowed for better access, a topic most of the filmmakers touched upon. Another highlight Wiesnner brought up was that smaller films that would normally not have as much attention had successful festival runs this year.
"Films lasted a little bit longer as there is not this crush of the new," Wiessner said.
Plus, while trades are doing less reviews, filmmakers had to get creative, doing Twitter takeovers of festival accounts, engaging on Instagram in lieu of a theater lobby or personalizing intro videos before their films.
But Wiesnner put a call to action that festivals should lean on their alumni more to ask for their help to support new filmmakers during this time.
All the filmmakers agreed that virtual is here to stay and should be a part of festivals in the future no matter what that may look like due to the audience access.
"It made it a lot easier for people who couldn't attend," Solomon said.
But O'Shay answered a festival organizer's question about premiere concerns that need to be addressed as festivals look to host regional or state or town premieres.
"Festivals may have to loosen their grip the same way distributors are having to," O'Shay said. "Outside of world and international premieres the others don't carry as much weight, to be frank."
With geo-blocking changes to virtual festivals, premieres have become a question mark with over 4,000 festival in the United States and over 8,000 globally, geo-blocks change the rules of the game. Something that festival organizers grappled with within numerous discussions over the week.
McInnis noted that the cinematic trinity for festivals is the filmmaker, audience, and industry and balancing between them is the work. She asked the filmmakers if they think festivals will remain important.
Providing an analogy to sports, Soloman shared that festivals are like the draft for filmmakers.
"This raises their draft stock, and the film festivals boost confidence with filmmaker and stock in the industry as a whole," Soloman said.
Madden shared his own analogy that festivals are like the concert experience. When you hear the record, you remember that one song you saw live and think of that moment.
"This makes me a believer in these things," Madden said.
"Film festivals are absolutely vital for first time filmmakers," O'Shay said. "It's our launching point into the distribution space for a lot of us and the act of gathering will always be essential and important."
Wiesnner added that it does not just create first-time filmmakers but second and third-time filmmakers.
"I believe in the future o film festivals, especially regional. They know their city, they know how to bring these people in and present something special."
Audiences can take part in "Film Festival Day" with  O'Shay's film Unapologetic on Saturday with a virtual $10 ticket with the nationwide screening.
Unapologetic captures a tense and polarizing moment in Chicago's fight for the livelihood of its Black residents. The film follows Janaé and Bella, two young abolitionist organizers, as they work within the Movement for Black Lives to seek justice for Rekia Boyd and Laquan McDonald, two young Black people killed by Chicago police. They aim to elevate a progressive platform for criminal justice to a police board led by Lori Lightfoot and a complicit city administration, while also elevating leadership by women and femmes.
Select your favorite festival to support when buying a ticket HERE.
– Melanie Addington (@MelAddington)