SXSW '12: TULLY'S WRAP-UP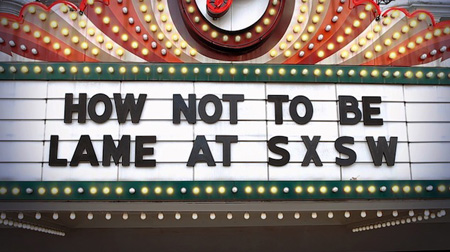 Aside from the apocalyptic steady downpouring that greeted this year's SXSW Film Festival, it was another very fun installment with lots of invigorating cinema for the taking (and seriously, thank crizzy-christ for the Alamo theaters, which allow one to actually eat a solid meal while cramming in a full day of viewing). Actually, there might have been too much goodness on display in at this year's fest, for I don't know if I've ever left Austin feeling so guilty about having missed out on so many new titles. But that's a better problem to have than the other way around, and I do hope and plan to catch up with as many of those missed films as possible in the coming months.
I'm not a fan of playing the "festival theme" game, wherein one flexes their intellectual skills by connecting broad dots between a slate of films that would be better left processed on their own individual terms, but it was pretty much impossible to deny that there sure were a lot of movies this year about white people in the woods! Like, a whole lot: Nature Calls, In Our Nature, Leave Me Like You Found Me, Pilgrim Song, Pavilion, and the list goes on. Of course, these movies were very different from one another, but there did seem to be a general desire by filmmakers to escape the confines of their bustling metropolises and suburbias and get back in touch with nature.
Having just stated my disdain for grouping or generalizing, I am nonetheless pleased to report that many of this year's most talked about films were directed by women, beginning with Amy Seimetz (Sun Don't Shine), Megan Griffiths (Eden), Martha Stephens (Pilgrim Song), and Adele Romanski (Leave Me Like You Found Me). To point this out makes me feel like I'm trafficking in some weird form of backhanded sexism—"See, girls know how to direct movies too!"—but to not address the awesomeness of this fact seems like a much worse idea. So I would like to say hoo-to-the-ray for this year's women filmmakers.
Here is a personal index of what I saw:
SXSW FILMS WATCHED AND DUG PRE-SXSW
The Comedy (Rick Alverson, 92m)
Compliance (Craig Zobel, 90m)
The Imposter (Bart Layton, 95m)
KID-THING (David Zellner, 83m)
Searching For Sugar Man (Malik Bendjelloul, 85m)
Sleepwalk With Me (Mike Birbiglia, 80m)
V/H/S (misc., 115m)
Vivan Las Antipodas! (Victor Kossakovsky, 104m)
FILMS WATCHED AND DUG IN CONJUNCTION WITH SXSW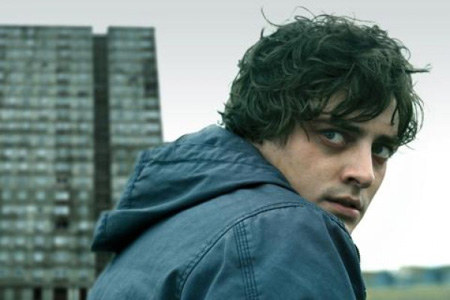 Citadel (Ciaran Foy, 84m) — Though Foy's creepy thriller might test one's suspension of disbelief at times, when it gets down to the nitty gritty of being genuinely scary, it dee-livers.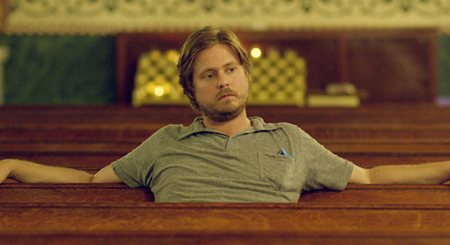 The Comedy (Rick Alverson, 92m) — A second viewing of Alverson's "hipster culture white male privilege mumblecore destroyer" has me now convinced that it's not just one of the most startlingly bold American narrative premieres of 2012, but that it's a seminal work of deformed genius. Alverson's indescribable blend of bitterness, sorrow, and humor makes for a truly unique experience. Not for everyone, to be sure, but having said that, if you don't get and appreciate this movie, I'm not sure if I ever wanna be your soul bud.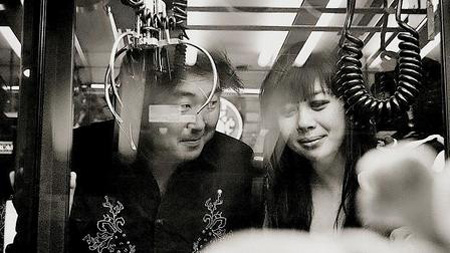 Daylight Savings (Dave Boyle, 73m) — I have a small part in this film, so I can't write a full review of it, but having said that, the second installment in the ongoing saga of floundering musician Goh Nakamura contrasts nicely with the lighthearted spirit of Surrogate Valentine, injecting the black-and-white series with a more deeply poignant and somber tone. The dream sequence in which Nakamura's ex-girlfriend pretends that her audio isn't working on Skype is flat-out breathtaking.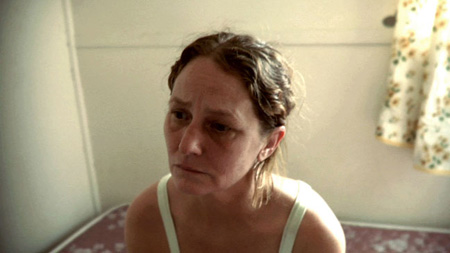 Francine (Brian M. Cassidy and Melanie Shatzky, 74m) — Man, oh man, what to say about this film! Cassidy and Shatzky's first narrative feature finds Melissa Leo playing an upstate NY woman who has just been released from prison and is forced to adjust to life on the outside. What makes this film so head-spinningly strange is that it is captured with a flawless documentary-like naturalism, yet the behavior of Francine has no earthly grounding whatsoever. Everything she does feels like an act of pure primal instinct on the part of the filmmakers themselves. While this will likely frighten many viewers away, it left me wide-eyed and grinning with dismay and admiration for Cassidy and Shatzky. Aside from Lodge Kerrigan and a few straggling others, no one makes movies like this.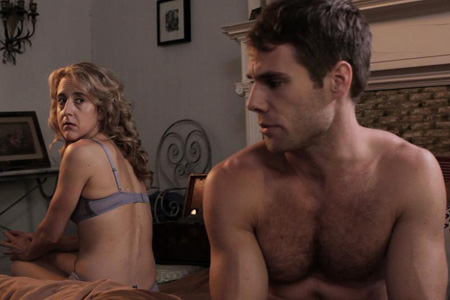 Gayby (Jonathan Lisecki, 88m) — The short that inspired this feature was a real crowd-pleaser, and while I never doubted Lisecki's ability to extend the story to a near-90-minute run time, I was nonetheless extremely jazzed to discover just how much fun this movie is. While not formally groundbreaking, Lisecki and his collaborators have nonetheless managed to make an actually funny independent film, which, come to think of it, is kinda groundbreaking. This one will likely be making the rounds on the festival circuit (not just the gay festival circuit) for many months to come. See it when you can.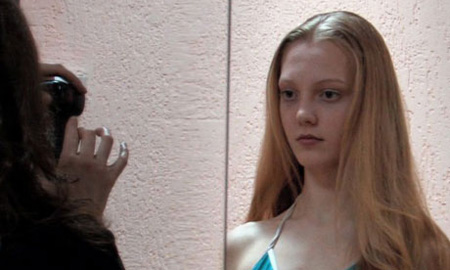 Girl Model (Ashley Sabin and David Redmon, 77m) — After this and their upcoming Downeast, it's rightful time that we all band together and acknowledge just how important Ashley Sabin and David Redmon are. Whoever the subject, whatever the topic, wherever the location, Sabin and Redmon somehow manage to view their subjects with a humane, thoughtful, understanding eye. It's a real gift that while their films can be disturbing or depressing, they are never condescending or judgmental. And speaking of disturbing, Girl Model is as uncomfortable as it gets, yet rather than outright condemning the world modeling industry that preys upon children who don't know any better and are desperate for a paycheck, Sabin and Redmon once again display their maturity and intelligence by showing just how insidiously layered the problem is (which, truth be told, is perhaps even more unsettling). Not easy viewing, but vital. (Bonus points for an excellent score.)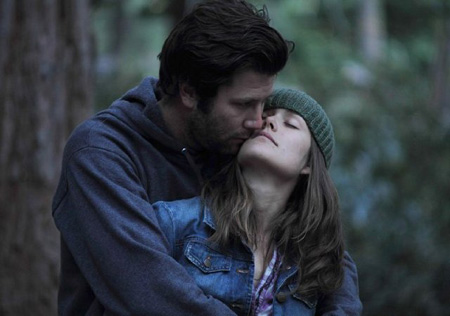 Leave Me Like You Found Me (Adele Romanski, 80m) — Producer extraordinaire Romanski makes an assured step into the director's chair with this extremely well realized portrait of a rekindled relationship that probably should have stayed unkindled. Watching Leave Me Like You Found Me triggered some interesting thoughts within me about the state of independent cinema and where we're headed—not in a good or bad way, necessarily—yet it is something that I look forward to considering and writing about in the coming weeks.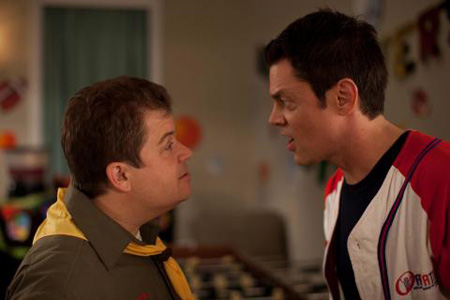 Nature Calls (Todd Rohal, 85m) — It isn't close friendship that precludes me from writing about Rohal's latest demented rompity-romp; it's that I watched several rough cuts along the way. But suffice to say, this film has many laugh-out-loud moments and is a Rohalian satire of outrageous proportions (Rob Riggle's ceaseless blaming of Maura Tierney's character for basically everything never got old). Watching this in a packed Paramount theater was one of my favorite memories of this year's fest.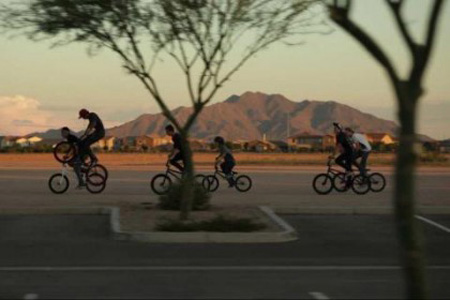 Pavilion (Tim Sutton, 70m) — As with Leave Me Like You Found Me, Sutton's undeniably gorgeous film got me pondering questions beyond the walls of the film itself. I am actually excited to explore these thoughts in an essay, but since I'm having trouble crystallizing those ideas at the moment, it might be a while. For now, read Mike Ryan's HTN review of the film for an appreciation of what Sutton was trying to do.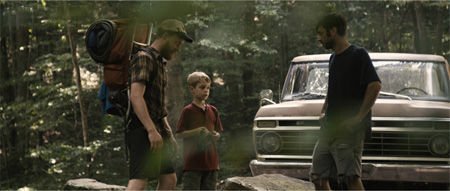 Pilgrim Song (Martha Stephens, 113m) — With only two features under her belt, Stephens is driving her truck straight into Victor Nunez country. That's a hearty compliment. While this 113-minute indie drama definitely feels long, it is also what makes Stephens' voice ring so true. She's firmly committed to taking her time and letting her story's clock tick to a patient real-word rhythm, which brings an inherent authenticity to every situation. That said, I look forward to her working with a more pointed script in the future. If she can retain that casual grace within a more proactive narrative, I think her audience will really widen.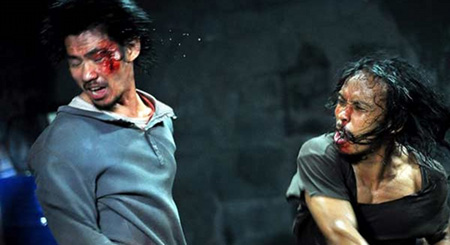 The Raid: Redemption (Gareth Huw Evans, 100m) — If you're looking for nuanced, subtle storytelling, this movie will punch you in the f**king face! And if you're in the mood for some cinematic adrenaline of a jaw-dropping order, this movie will punch you in the f**king face! In the tradition of so many action b-movies, the story of The Raid: Redemption is simple to the point of being laid out plainly by a character in a few sentences of dialogue at the very beginning: a SWAT team is infiltrating an apartment complex that has been commandeered by an evil kingpin; their job is to get him. That's really all there is you need to know. But that's also beside the point. The real reason to see Evans' film—which, quite frankly, needs a term slightly more out of control and revved up than "action" to describe it—is to witness the sheer audacity of the filmmaking on display. Days later, I'm still dizzy.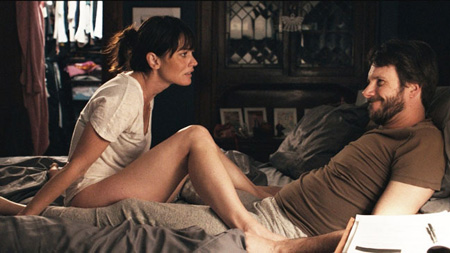 See Girl Run (Nate Meyer, 89m) — As with Nature Calls, close proximity makes it difficult to write too much about Meyer's follow-up to Pretty In The Face, but I do stand behind my belief that what Meyer is doing with seemingly conventional storytelling is in fact quietly revolutionary. Take See Girl Run, for instance. How many films have we seen in which a confused and unsure husband bails out on his wife and family to embark on a selfish personal excursion? Pretty much all of them. But here, Meyer makes that confused married person be… a female? With that seemingly easy enough decision, the sub-genre is wholly transformed. More importantly, by making a film that favors fidelity over infidelity, Meyer takes an even bolder stance. If only the multiplex showed films like See Girl Run, the world would be a much healthier place.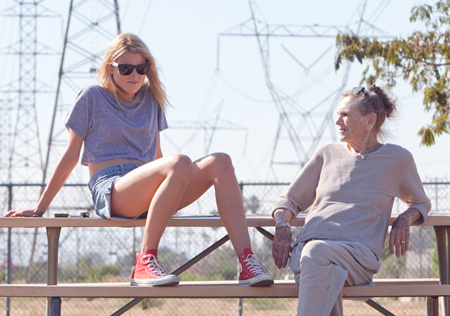 Starlet (Sean Baker, 103m) — Though Starlet couldn't be more different than Sean Baker's first two films (Take Out and Prince of Broadway), he proves once again that he's one of independent cinema's brightest stars. This California-set tale feels like several movies in one, yet Baker manages to unify them somehow. A beautiful 20-something girl, Jane (Dree Hemingway), forms an unlikely bond with an 80-something woman, Sadie (Besedka Johnson). When Jane's not easing her way into Sadie's life with her adorable doggie Starlet, she makes money by working in the adult film industry. Here is where Baker's commitment to authenticity takes the film to an unexpectedly frank level. Unfortunately, that bold decision will likely frighten away most indie distributors, which would be a real shame. Shot in scope with vintage Lomo lenses, Starlet has a timeless cinematic richness that puts most low-budget indies to shame. And though it does indeed "go there," it is as sweet-natured a film as you could hope to encounter. To compare it to Driving Miss Daisy would be an insult to Baker, but Starlet has an accessibility that cannot be denied. Buy this movie, somebody!
Sun Don't Shine (Amy Seimetz, 82m) — Every year in which I'm gearing up to direct another feature, I desperately crave the discovery of a film that will kick my ass into shape and remind me why I am going to dive headfirst back into the absurd abyss. That film is Sun Don't Shine. Shot on gloriously grainy Super-16mm by Jay Keitel, Seimetz's character study of two boneheads on the lam—an appropriately skittering Kate Lyn Sheil and an impossible-to-take-your-eyes-off Kentucker Audley—is dripping with authentically grimy Florida sweat. Seimetz was raised in Florida and it shows; she's well attuned to the heatstroke dementia that is native to the state and which is the likely cause for the consistently demented behavior that plagues it. Yet as American as it is, Sun Don't Shine also has a strongly European pulse. This is without question one of the most electrifying new works of 2012.
Tchoupitoulas (Bill and Turner Ross, 80m) — After flooring my world with their landmark achievement 45365, the Ross Brothers have returned to point their cameras at the city where they spent some memorable summers as youngsters. While many films blur the line between fiction and nonfiction, Tchoupitoulas fully dismantles it. One evening, three young brothers take the Algiers ferry into New Orleans proper for a night of discovery. Along the way, the Ross Brothers' camera sidetracks into bars and dance clubs and park benches to provide a fuller portrait of this sleepless town. After missing the ferry, the night culminates with an impromptu excursion into an abandoned ship, at which moment the film crosses over into a magical realm.
SHORT FILMS ARE PEOPLE TOO (* FOR THOSE I ESPECIALLY DUG)
* Another Bullet Dodged (Landon Zakheim, 13m)
The Chair (Grainger David, 12m)
A Fabrica (Aly Muritiba, 15m)
Joy (Colm Quinn, 10m)
* Liar (Adam Garnet Jones, 7m)
Little Dad (Noah Pritzker, 12m)
Not Far From The Abattoir (Kyle Thomas, 16m)
Syndromes (The Golden Filter, Kristoffer Borgli, 11m)
* The Black Balloon (Safdie Bros., 21m)
* Life and Freaky Times of Uncle Luke (Jillian Mayer and Lucas Leyva, 12m)
* The Love Competition (Brent Hoff, 15m)
* CatCam (Seth Keal, 15m)
* Family Nightmare (Dustin Guy Defa, 9m) [Read my full HTN review]
* Meaning of Robots (Matt Lenski, 4m)
* Don't Hug Me I'm Scared (Rebecca Sloan and Joseph Pelling, 3m)
* Hellion (Kat Candler, 6m)
* Knife (James M. Johnston, 12m)
FILMS MISSED THAT I WISH-WISH-WISH I'D SEEN-SEEN-SEEN
Bad Brains: Band in DC (Annie Eastman, 75m)
Big Star: Nothing Can Hurt Me [WIP] (Drew DeNicola, 100m)
Charles Bradley: Soul of America (Poull Brien, 74m)
Chasing Ice (Jeff Orlowski, 76m)
Cubaton – El Medico Story (Daniel Fridell, 85m)
The Do-Deca Pentathlon (Duplass Bros., 90m)
Eden (Megan Griffiths, 98m)
Gimme The Loot (Adam Leon, 81m)
Girls Against Boys (Austin Chick, 87m)
Girl Walk // All Day (Jacob Krupnick, 75m)
Gregory Crewdson: Brief Encounters (Ben Shapiro, 77m)
In Our Nature (Brian Savelson, 103m)
Jeff (Chris James Thompson, 79m)
Keyhole (Guy Maddin, 93m)
Killer Joe (William Friedkin, 103m)
Last Call At The Oasis (Jessica Yu, 100m)
Lovely Molly (Eduardo Sanchez, 95m)
Low & Clear (Kahlil Hudson and Tyler Hughen, 80m)
Paul Williams Still Alive (Stephen Kessler, 84m)
Re:Generation Music Project (Amir Bar Lev, 82m)
Safety Not Guaranteed (Colin Trevorrow, 85m)
The Sheik and I (Caveh Zahedi, 108m)
Shut Up And Play The Hits (Will Lovelace and Dylan Southern, 110m)
Somebody Up There Likes Me (Bob Byington, 76m)
The Source (Jodi Wille and Maria Demopoulous, 105m)
Trash Dance (Andrew Garrison, 65m)
Uprising: Hip Hop & The LA Riots (Mark Ford, 66m)
Waiting For Lightning (Jacob Rosenberg, 87m)
Welcome To The Machine (Avi Zev Weider, 86m)
***And Of Course So Many More***
See you next year, Austin. Stay kooky.
— Michael Tully