SHORT FILM CONTEST WINNER/RUNNERS-UP: SUMMER '14
Another impressive batch of 50-plus submissions, another heated session of screening/judging, and another verdict has arrived!
Whaddya know, folks, this makes the second contest in a row where the numbers shook out into a dead-smack tie for runner-up. So be it. It just so happens that these runners-up are narrative dramas directed by women who made these films at "rival" NYC graduate schools—Columbia and NYU, respectively—which makes us very happy for obvious reasons. And as for this month's winner, by golly, it just so happens to be one of those "documentary" types of motion pictures. The horror!
A very big thank you to our judges—Kat Candler (Hellion), Eugene Hernandez (Film Society of Lincoln Center), Reinaldo Marcus Green (winner of our Winter '14 contest for Stone Cars)—who took time out of their busy schedules to watch and judge this contest's finalists. And an equally big thank you to this round's participating fests: AFI FEST, Hamptons Film Festival, Philadelphia Film Festival, Starz Denver Film Festival, Nashville Film Festival, New Media Film Festival.
To those of you who submitted and didn't rise to the tippy-top, we are deeply grateful for your support of our Short Film Contest, and we hope all of you out there reading this will continue to participate in future editions. We'll be opening submissions for our Fall '14 installment in the coming days, but for now, let us take the time to congratulate the runners-up and winner of our Summer '14 Short Film Contest.
RUNNER-UP (TIE)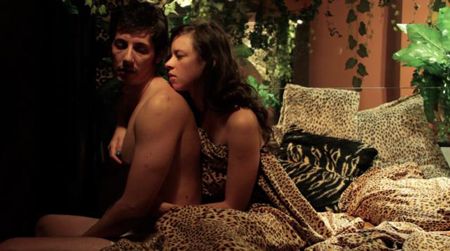 Hotel Y
(Geraldine Baron-Visher, 17:31)
As it was filmed on location at an "hourly motel" in Buenos Aires and features two alluring actors getting intimate (Maria Alche plays Ana and Patricio Aramburu plays Marcos), one might think they're stepping into something steamy with Geraldine Baron-Visher's Hotel Y. Yet this assured writer/director has her sights set on a more piercing form of intimacy—namely, that pathetic, age-old, hypocritical truism in which a guy feels that he can do whatever (or whoever) he wants, but when a girl gives him a taste of his own medicine, she's a slut not worthy of his touch. Marcos is the one with the girlfriend, and so why is he even coming to these motels with local barista Ana in the first place? No matter. When Ana tells Marcos that she's slept with someone else, as much as we can see in his face that he knows he is in no position to set boundaries on this relationship, he reverts to the same old tried-and-tired routine: making her feel bad. Hotel Y is written, directed, and performed with such restraint that one can imagine many (i.e., male) viewers might miss Baron-Visher's point. But to these eyes, that point is made loud and piercingly clear.
Hypebeasts
(Jessica dela Merced, 19:37)
With her previous short Bleached and now Hypebeasts, Jessica dela Merced has emerged from her stint at NYU's Tisch School of the Arts with two of the best calling cards imaginable. Bleached was stylish, personal, funny, and poignant, but Hypebeasts ups the production ambition and ante in a major way. Set in NYC on the night before a brand new line of flashy sneakers are unleashed upon the hungry masses, the film focuses on a Filipino-American trio (one of which is played by dela Merced herself) who see themselves as belonging firmly to hip-hop culture, yet in the year 2014 they still encounter racism everywhere they turn. When the ish hits the fan later that night, a full-blown riot ensues and these friends must decide to stick to their moral guns or start acting a fool. For someone who came of age with films like Do The Right Thing and the much less heralded Hangin' With The Homeboys, Hypebeasts was like watching a modern blast from the distant past, a work that has a throwback spirit yet whose sneakers are firmly planted on today's streets. Eugene Hernandez had this to say about it: "Assured filmmaking and provocative subject (with a nod to a 25 year old classic of American filmmaking). Would love to see their next film, too." Triple truth, Ruth.
WINNER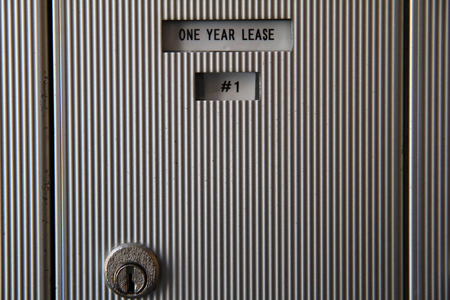 One Year Lease
(Brian Bolster, 10:57)
"Impressed with the style and approach of telling this story and exploring the world of a distinctive figure." Eugene Hernandez had that to say about our winner One Year Lease, which was directed, produced, photographed, and, unfortunately, lived by Brian Bolster. After signing a lease on a seemingly lovely apartment in NYC, Bolster, his boyfriend Tom, and their cat Casper began to feel the wrath of their landlord Rita, who from the get go left increasingly grating and bizarre voicemails on a seemingly hourly basis. For anyone who has lived in New York City—i.e., yours truly, i.e., pardon my very personal HTN review—this film will strike an excruciating chord. Yet the reality is that looney landlords aren't unique to New York City. It's just that NYC happens to produce its own particularly batshit breed, which Bolster captures with perfection here.