YOUR HIGHNESS SET VISIT – An Introduction
It just so happens to be one year ago to the day since I and a handful of other lucky film writers/bloggers/journalists/fan boys/nerds/professionals/etc. all participated in the online press junket for David Gordon Green's upcoming Universal Pictures medieval action romp, Your Highness, which was filmed in Belfast, Northern Ireland, and stars Danny McBride, James Franco, Natalie Portman, Zooey Deschanel, Justin Theroux, Damian Lewis, Toby Jones, and so many more. It also happens to be very nearly a year to the day since the movie was originally slated to open, but for many different reasons it has now been pushed back to April (one of which isn't creative turmoil—the film is finished and the creative minds behind it are very pleased with the results).
I'm a rookie to this whole Hollywood publicity junket machine, but I think I can somewhat assuredly say, in all humility, that you are here right now to look at pictures, not read my verbal eloquence. Something like this, perhaps?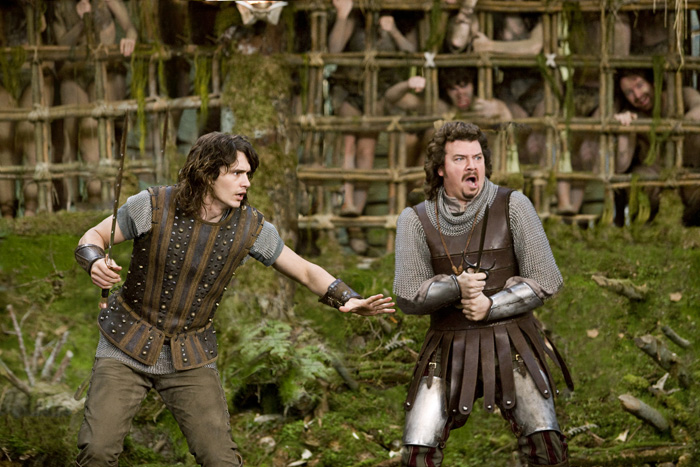 No? Too much testosterone for ya? Then how about we shift gears to something like this?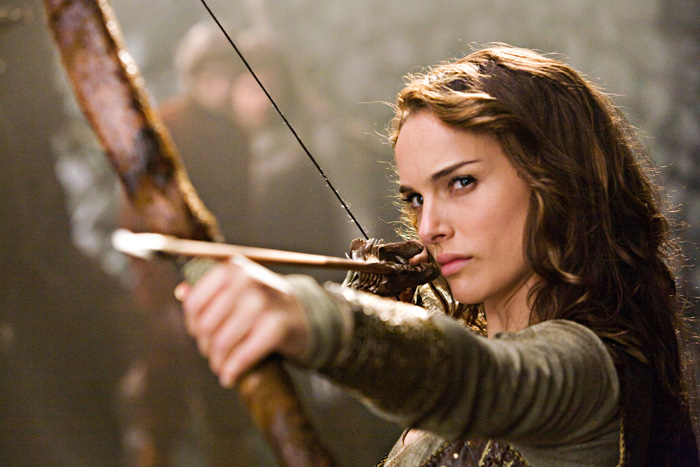 What's that? We have a winner, you say?! Well I say that's not good enough. As I have too personal of a connection to some of the very integral forces behind this wild-ass ride of a movie that was pitched to the studio as "Krull meets Barry Lyndon," I find this image most stimulating: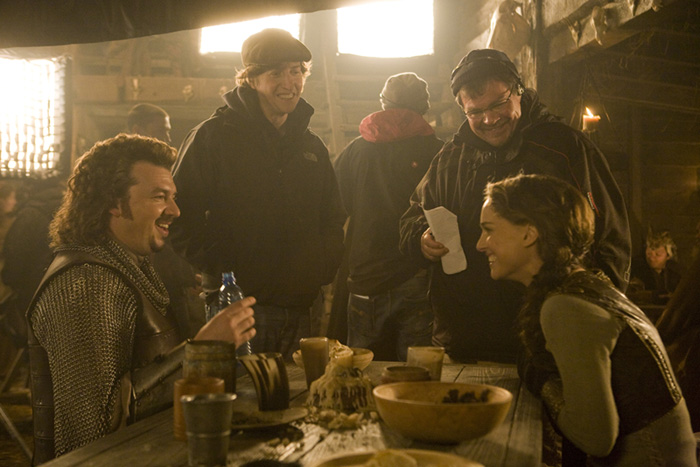 Since we're talking about anniversaries, there is another, perhaps more historic, anniversary that is occurring this month. Taking things back way further than 365 days, it was actually ten years ago that David Gordon Green's George Washington screened at the prestigious New York Film Festival, just weeks before it arrived in theaters (thanks to the now defunct Cowboy Booking International). In the coming days, I will be revisiting these past ten years in order to hopefully explain why George Washington to Your Highness isn't the inconceivably crazy leap that most people seem to think it is.
Don't worry. There are many more images to come, as well as on-the-ground reportage from the set of Your Highness. Please keep checking Hammer to Nail this week for this, and other exciting, news. Thanks!