NETFLIX HIDDEN GEMS: 80 Minutes Or Less
The theme of this month's list is self-explanatory, but based on discussions I've had with many different people it's also long overdue. We're well aware that this post is by no means comprehensive—apologies for the thin number of contributions but that's how it goes sometimes—so please do all of us a favor and take us up on the offer to contribute your very own picks/lists in the comments section below so that it can become even fuller and more helpful for everyone.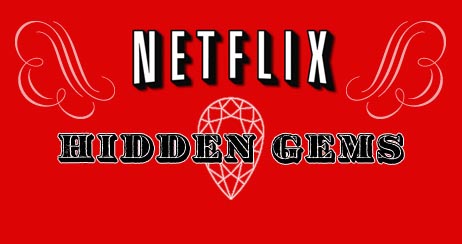 NETFLIX HIDDEN GEMS: 80 Minutes Or Less
Who Am I This Time? (1982) — Jonathan Demme directs Susan Sarandon and Christopher Walken. The setting is a small town community theater (Walken's character plays Stanley Kowalski). There's enough romance and fun energy to last for a few weeks, but it comes in at 53 minutes. Great music. Adapted from a short story by Kurt Vonnegut. (Noah Buschel) ***STREAM IT NOW***
The Wild Blue Yonder (2005) — Werner Herzog's audacious follow-up to the mega successful Grizzly Man baffled both new and long-time fans of the director's work. But make no mistake: The Wild Blue Yonder is not only one of Herzog's boldest movies, it is also one of his best. Brad Dourif stars as an alien stranded in the desert after his plans to start a mall on planet Earth fell through. Herzog alternates Dourif's bravura solo performance with jaw-droppingly beautiful footage shot beneath the Antarctic (which doubles for a mysterious water planet in the Andromeda galaxy). The Wild Blue Yonder glows with the director's boundless creativity. (Cullen Gallagher)
The Blood of Jesus (1941) — If you haven't heard of him, hip yourself to the work of Spencer Williams immediately, and I don't just mean Amos 'n' Andy. While Go Down, Death and Junk Joint are gems, The Blood of Jesus is his masterwork, an exemplar of early Black Spiritual Horror, a genre that's never really existed, but ought to. Shot in a rural corner of Texas with a cast of non-actors and the Reverend R.L. Robinson's Heavenly Choir, it screened at spiritual revivals, midnight rambles and church basements across the South for years. A sermon brought to visceral, occasionally animated life in which the Devil drives a pickup trunk and sinners bump and grind to pre-Muddy Rivers delta blues, it has no parallel in the annals of black cinema or any other kind for that matter. (Brandon Harris)
Babies (2010) — Have you had a bad day or a bad year? Considering anti-depressants or a drinking binge to drown your sorrows? Wait! Stop! Before you do any of those things please follow my instructions: 1. Have your best friend or lover over 2. Order takeout 3. Lay in bed 4. Stream Babies on Netflix Instant. Do. It. 79 minutes of pure, simple joy. (Alexandra Roxo) ***STREAM IT NOW***
The GoodTimesKid (2005) — I dare you not to fall in heavy crush with Azazel Jacobs's charming gem, which was proudly shot on stolen 35mm celluloid. Starring Jacobs, his adorable girlfriend Sara Diaz, and the equally adorable Gerardo Naranjo (director of I'm Gonna Explode and Drama/Mex), this offbeat love triangle is light on its feet but full of soul. And it's only 77 minutes long! (Michael Tully)
Other 80 Minutes Or Less Titles:
Clean, Shaven (1997) 80 minutes
The Order of Myths (2008) 77 minutes
Soft For Digging (2001) 74 minutes
The Pleasure of Being Robbed (2008) 70 minutes ***STREAM IT NOW***
Old Joy (2006) 76 minutes ***STREAM IT NOW***
Wendy and Lucy (2008) 80 minutes ***STREAM IT NOW***
PLEASE, PLEASE, PLEASE CONTRIBUTE YOUR OWN FAVORITE "80 MINUTES OR LESS FILMS" IN THE COMMENTS SECTION BELOW TO MAKE THIS POST AS COMPLETE AS POSSIBLE! FOREIGN FILMS, HOLLYWOOD CLASSICS, B-MOVIES, ALL ARE WELCOME. THANKS VERY MUCH!