Pick of the Week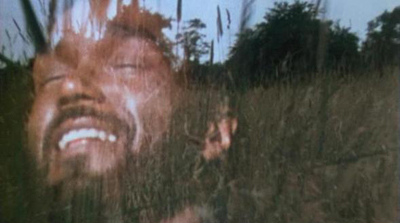 Ganja & Hess (Kino International) — How do you make a Christian vampire movie? Perhaps more specifically, how does one make a film that accepts the idea that undead, bloody thirsty immortals and the all-powerful protestant God are both existent presences in the Universe that must be reckoned with? It sounds like sort of a silly idea, right? Maybe not. Bill Gunn, the late African-American playwright, actor and film director, gave it a shot in his almost legendary Ganja & Hess, a bona fide cult film, the anti-Blacula, defiantly difficult and parochial, a vampire film in which the word itself is never used and its tropes mostly discarded. Ganja & Hess is jolting, jagged, lyrical, mythic and utterly unclassifiable, as avant-garde as the most independent film of today or any of the New American Cinema work from the 1960s or audacious studio films of the 1970s, with resonances one isn't likely to encounter ever again. Read Brandon Harris' full HTN review, then buy the special remastered edition is now available on DVD
and Blu-ray
.
Recommended
Tim & Eric's Billion Dollar Movie (Magnolia) — Tim Heidecker and Eric Wareheim's uniquely twisted blend of humor is an acquired taste. Or maybe that's not the right word. Let's say that it appeals to folks who have a very specific taste. That is on full display in this feature-length romp that is sufficiently off the hinges. Available on DVD
, Blu-ray
, and Blu-ray/DVD + Digital Copy
.
New/Old to DVD/Blu-ray
La Haine (Criterion) — Now available on both DVD
and Blu-ray
.
Have Not Seen Yet But Really/Kinda/Sorta/Maybe Wanna
Amador (Film Movement) — Available on DVD
.
Norman Mailer: The American (Cinema Libre) — Available on DVD
and at Amazon Instant
.