Pick of the Week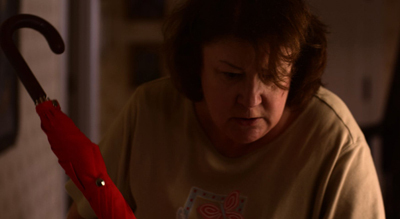 Scalene (Breaking Glass Pictures) — If you've seen Zack Parker's Scalene, then you might understand why I feel weird describing the experience of watching it as "a pleasant surprise." But it's true. Even though this film is comprised of scenes and plot twists that are as disturbing as any that are likely to appear on screen this year, what struck me most loudly was the realization that I was in the hands of a director who was working with limited production means yet that didn't matter. Parker's command over the elements at his disposal enabled him to produce something truly indelible. Read the full HTN review. Available on DVD
, Blu-ray
, and at Amazon Instant
.
Very Recommended
Last Days Here (MPI Home Video) — Read our HTN Conversation with Don Argott and Demian Fenton about their too-insane-to-be-true-but-it-really-is?! documentary about underground heavy metal icon Bobby Liebling. Available on DVD
.
Le Havre (Criterion) — Aki Kaurismäki is the cinema's hardest working modernist and his new film, Le Havre, is one of his best. Marcel Marx (André Wilms) is a shoeshine working the streets of the city by day and enjoying the stability of a long, happy marriage to Arletty (Kati Outinen) by night. During one of his lunch breaks, Marcel encounters Idrissa (Blondin Miguel), an undocumented migrant boy from Francophone Africa who has escaped the clutches of local authorities, led by detective Monet (Jean-Pierre Daroussin). Like most of Kaurismäki's films, every frame of Le Havre is beautifully designed and stripped to its essentials, allowing the noir-ish lighting schemes and presentational performance to give the movie a classic sensibility. But Le Havre is about more than simply inserting everyday life into a specific aesthetic universe; it is also about the politics of immigration, about community and responsibility, about the need for Europeans to embrace the changing faces of their societies. Kaurismäki makes a savvy play for hearts and minds and, in the finest humanist tradition, finds a way to smile in spite of it all. Available on DVD
and Blu-ray
. (Tom Hall)
Recommended
Falling Overnight (Osiris Entertainment) — Well directed by Conrad Jackson and featuring a standout lead performance by co-writer Parker Croft, this film didn't receive the same attention (or purchase price) as last year's Like Crazy, but now that it's reaching the home video masses, hopefully it will find an audience. Note: it just opened theatrically in NYC and opens for a limited run in LA on Friday, August 3rd. Visit the film's official website to learn more. Available on DVD
.
New/Old to DVD/Blu-ray
La Grande Illusion (Lionsgate) — Available on Blu-ray
.
Have Not Seen Yet But Really/Kinda/Sorta/Maybe Wanna
Hatfields & McCoys (Sony) — Available on DVD
and Blu-ray
.
Detention (Sony) — Available on DVD
, Blu-ray
, and at Amazon Instant
.