WHEN YOU FINISH SAVING THE WORLD Trailer: Julianne Moore & Finn Wolfhard Star in Jesse Eisenberg's Directorial Debut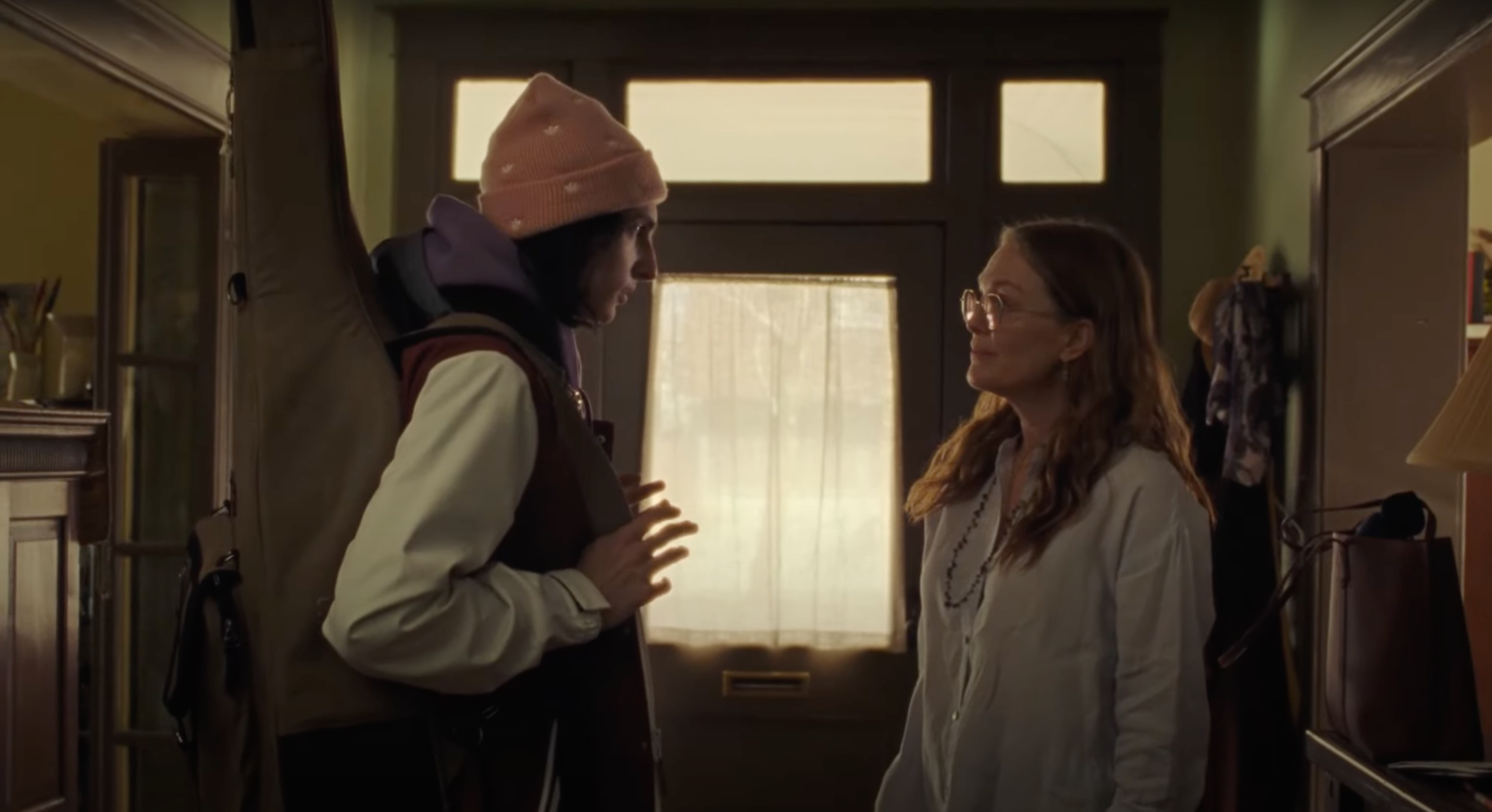 On top of working as an actor for nearly two decades, Jesse Eisenberg has also branched out as a playwright and a short story writer. His opportunity to make his own film came as soon as he came up with the idea for When You Finish Saving The World. The film premiered earlier this year at the Sundance Film Festival to wide acclaim, before making a stop at the Cannes Film Festival. It stars Julianne Moore and Stranger Things breakout Finn Wolfhard as mother and son with a typical, tricky parent-child relationship who are each trying to figure out their own purposes in life, more than their own relationship. Eisenberg's Zombieland co-star Emma Stone produced it along with Dave McCary and Ali Herting under their Fruit Tree banner. A24 will release it in theaters on January 20, 2023.
In his review from Sundance 2022, Chris Reed wrote "Unafraid to look human frailty squarely in the eye, Eisenberg never flinches as he portrays the awkward fumblings of his protagonists. It's not easy growing up, for parent or child, and When You Finish Saving the World beautifully captures that terrible transition in all its painful glory… Though text and subtext include serious themes, Eisenberg punctuates the narrative with often delightful visual humor… The performers are on top of their game and deliver alternatingly poignant and repellant turns that make them fully three-dimensional beings. When You Finish Saving the World may not solve any existential issues of our rapidly deteriorating universe, but it does unite two troubled souls, which is no small feat."
Watch the trailer below. Opening in theaters January 20.