WHAT HAPPENS LATER Trailer: Meg Ryan Returns to Her Rom Com Roots This Fall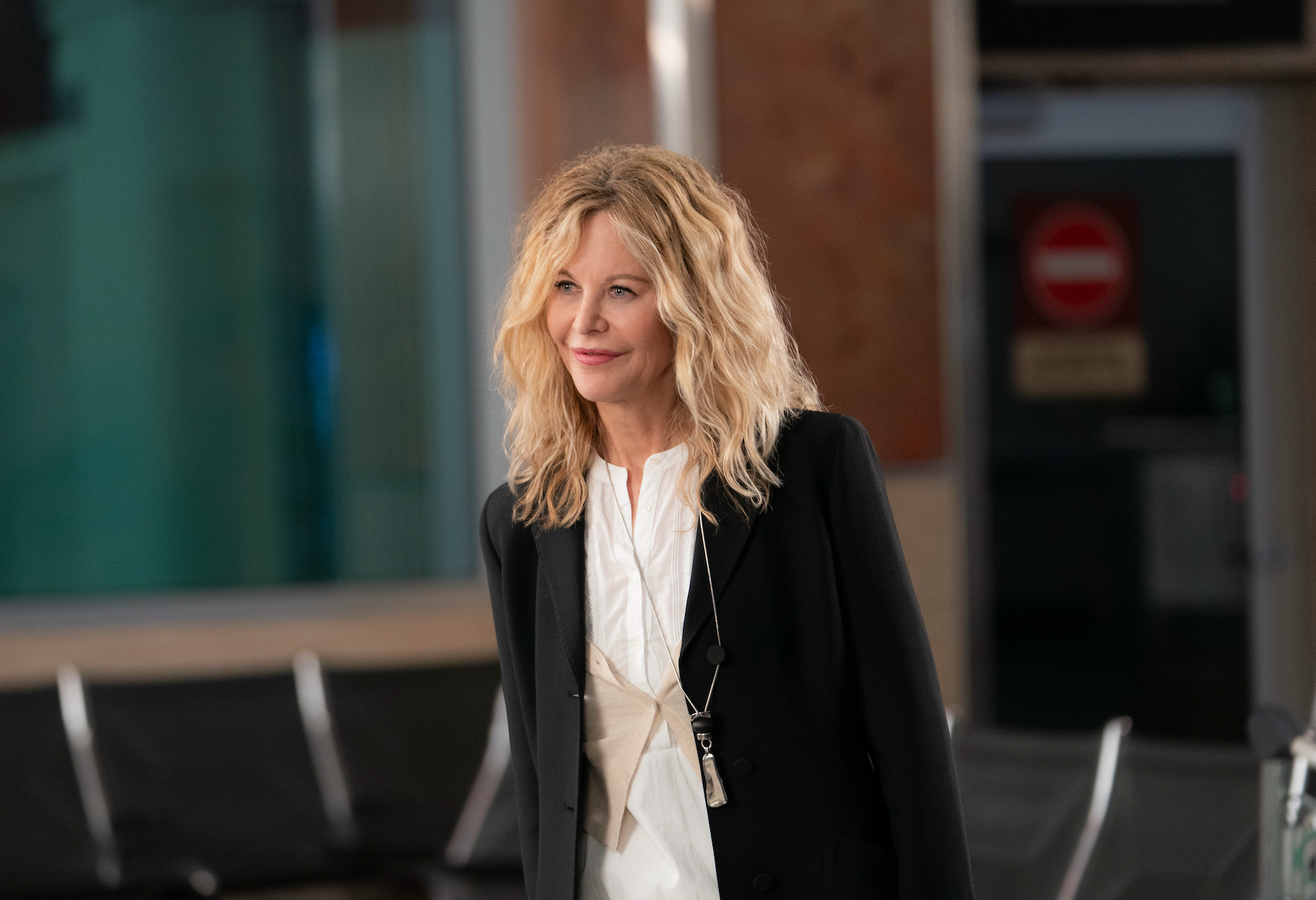 Almost 8 years after starring in her directorial debut Ithaca, Meg Ryan returns to and revamps the rom-com genre. She directs, co-writes, and stars in What Happens Later, based on Steven Dietz's play "Shooting Star." Dietz co-wrote it alongside Ryan and Kirk Lynn. It centers on exes Willa (Ryan) and Bill (David Duchovny) who run into one another and end up getting snowed in an airport overnight, which makes them question the circumstances of their reunion. Bleecker Street has released the official trailer ahead of its release in theaters this October.
Here's the official synopsis:
Two ex-lovers, Bill (David Duchovny) and Willa (Meg Ryan) get snowed in at a regional airport overnight. Indefinitely delayed, Willa, a magical thinker, and Bill, a catastrophic one, find themselves just as attracted to and annoyed by one another as they did decades earlier. But as they unpack the riddle of their mutual past and compare their lives to the dreams they once shared, they begin to wonder if their reunion is mere coincidence, or something more enchanted.
What Happens Later arrives in theaters October 13. See the trailer and poster below.