WERCKMEISTER HARMONIES Restoration Trailer: Béla Tarr & Ágnes Hranitzky's Sensation Returns To Theaters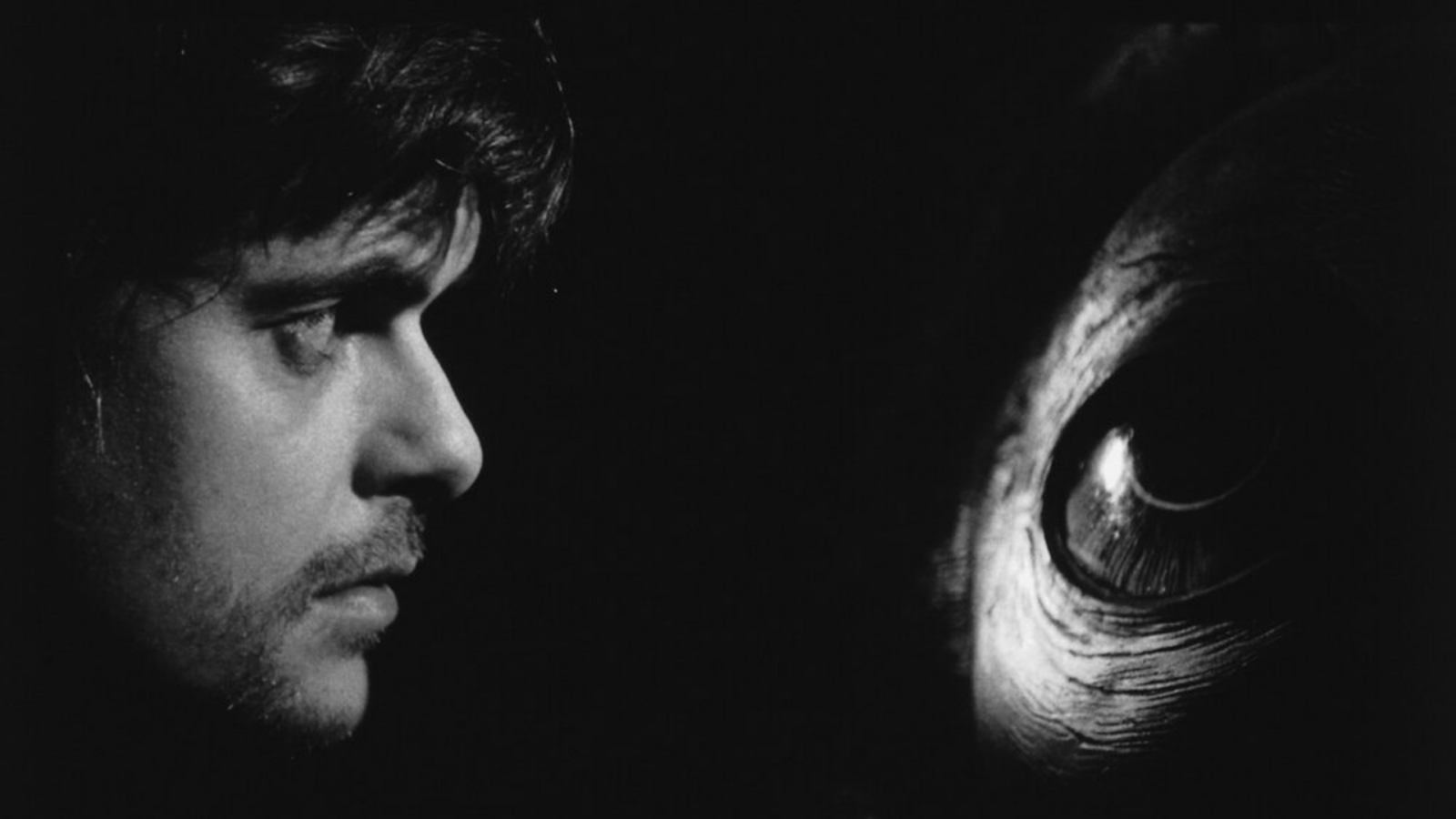 One of the most iconic, innovative, and inspirational filmmakers of the last few decades is Béla Tarr. His films – some of which he co-directed with his wife Ágnes Hranitzky – include the 8-hour phenomenon Sátántangó and his awe-inspiring supposed final film The Turin Horse. Now, his 2000 film Werckmeister Harmonies, which centers on an uprising of violence in a small Hungarian town, is getting the 4K restoration treatment courtesy of Janus Films. Adapted from a novel by co-writer László Krasznahorkai, it follows a naive young man (Lars Rudolph) who witnesses growing tensions in his town that spiral out of control following the arrival of a mysterious circus attraction in the form of a stuffed carcass of a whale. Being masters of the long shot, Tarr and Hranitzky composed the film of 39 tracking shots, which cinephiles and filmmakers today will most likely be in awe of. It will open at Film at Lincoln Center on Friday, May 26 with other venues to follow.
Here's an official synopsis:
One of the major achievements of twenty-first-century cinema thus far, Béla Tarr's mesmeric parable of societal collapse is an enigma of transcendent visual, philosophical, and mystical resonance. Adapted from a novel by the celebrated writer and frequent Tarr collaborator László Krasznahorkai, Werckmeister Harmonies unfolds in an unknown era in an unnamed village, where, one day, a mysterious circus—complete with an enormous stuffed whale and a shadowy, demagogue-like figure known as the Prince—arrives and appears to awaken a kind of madness in the citizens, which builds inexorably toward violence and destruction. In thirty-nine of his signature long takes, engraved in ghostly black and white, Tarr conjures an apocalyptic vision of dreamlike dread and fathomless beauty.
See the trailer and poster for the restoration below.