TOMMY GUNS Trailer: A Exploration of Young Lives During Civil War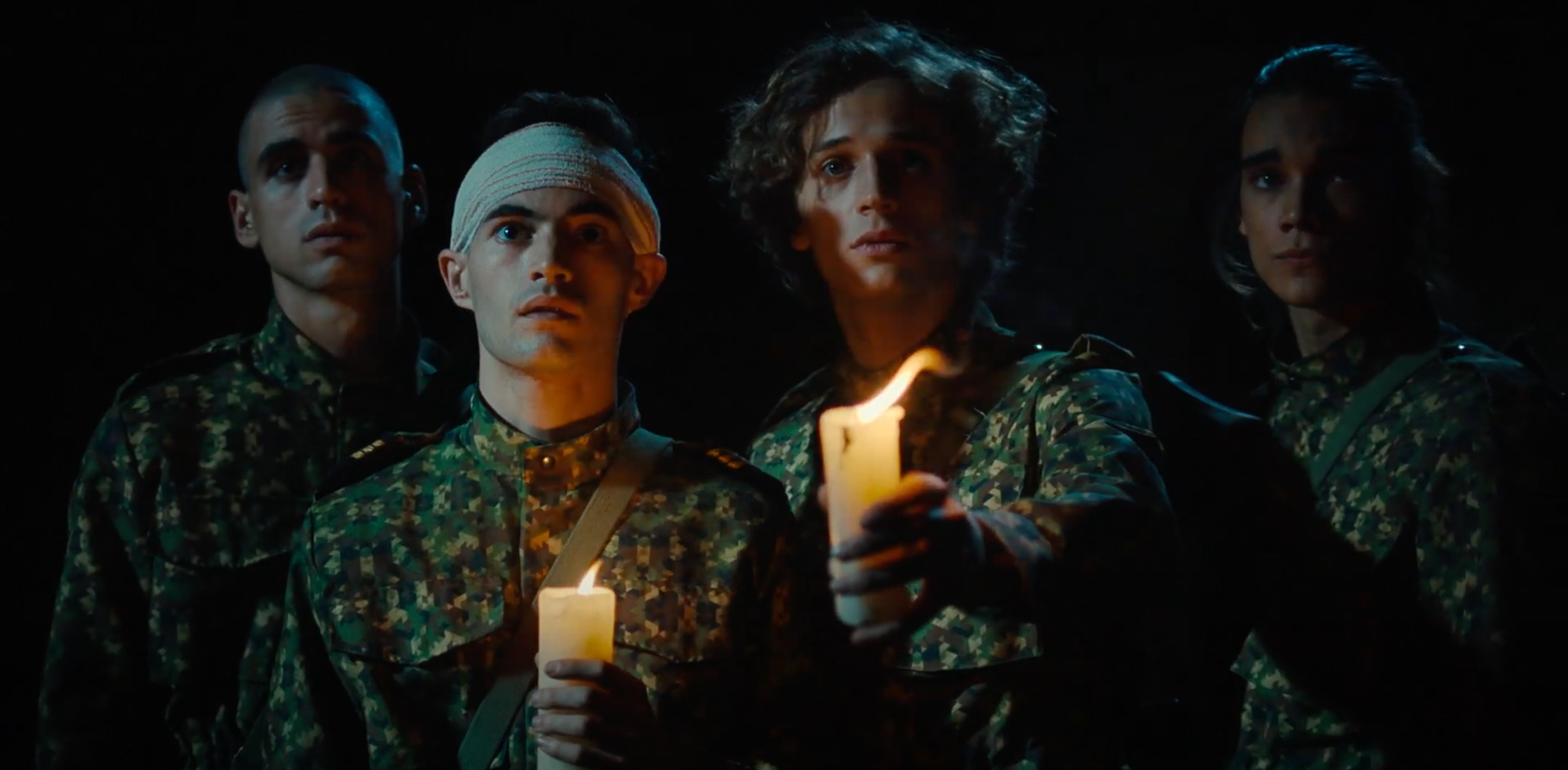 One of the most early buzzed about films on the festival circuit is Carlos Conceição's bold examination of war, Tommy Guns. With elements of Pedro Costa and Claire Denis' Beau Travail, it highlights the fog of war through the eyes of both the soldiers and the civilians. It is set in 1974 during the last days of the Angolan War of Independence and has multiple storylines involving a tribal girl and a group of young Portuguese soldiers dealing with blind loyalty while trying to survive the war. Tommy Guns won Best European Film at the Locarno Film Festival, and it will make its North American premiere at New Directors/New Films on April 8 & 9, with Conceição in attendance. Kino Lorber will release it in theaters later that week on April 12.
Here's an official synopsis:
Angolan-Portuguese director Carlos Conceição's audacious and enigmatic Tommy Guns invokes the ghosts of Angola's colonial past while embracing the symbolic power of genre filmmaking. The story begins in 1974, just one year before the country's independence from decades of Portuguese rule. Wealthy colonists are fleeing the country as Angolan revolutionaries gradually claim their land back. A tribal girl discovers love and danger when her path crosses that of a Portuguese soldier. Another group of soldiers, completely cut off from the outside world, blindly follow the brutal orders of their commander in the name of serving their country. But nothing stays fixed in this genre-shifting cinematic puzzle, which playfully swerves from art house drama to war film to zombie flick to escape thriller with exhilarating control.
See the trailer and poster below. Opening in select theaters April 12.