THEY SHOT THE PIANO PLAYER Trailer: Jeff Goldblum Narrates Fernando Trueba & Javier Mariscal's Bossa Nova Extravaganza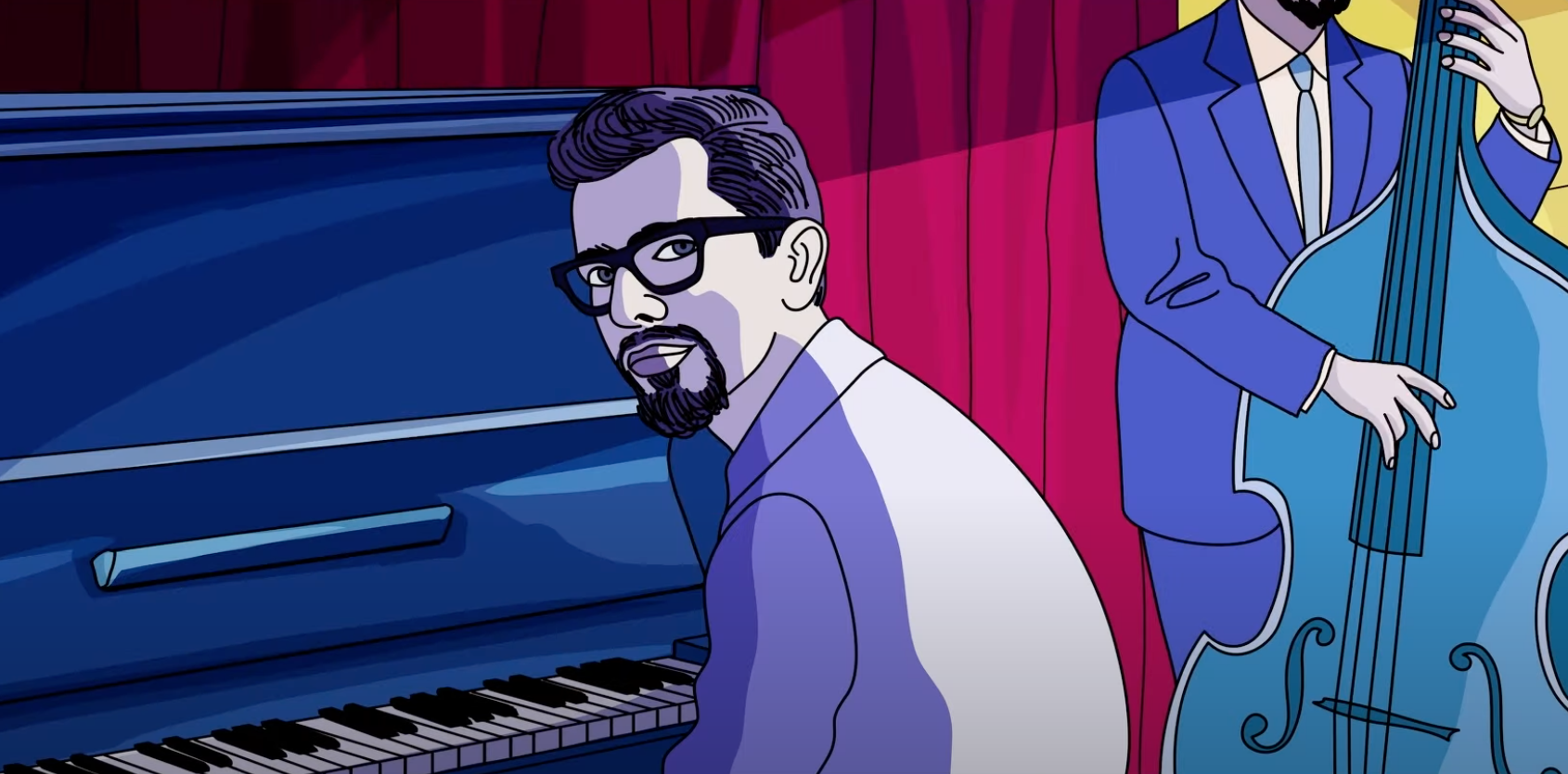 Thirteen years ago, Fernando Trueba and Javier Mariscal brought a new animation style to the world with their Cuban love story, Chico & Rita. Now they're back with a new retelling of Bossa Nova's history in They Shot The Piano Player. The animated docudrama features the voice of real-life jazz enthusiast Jeff Goldblum as a music journalist investigating the life and disappearance of Brazilian pianist Francisco Tenório Júnior. It made a critical splash at both Telluride and TIFF, and will soon have its New York premiere at DOC NYC. Sony Pictures Classics has just released the official trailer ahead of its one-week awards qualifying run on Friday, November 24. It will roll it out nationwide in 2024.
Here's the official synopsis:
A New York music journalist goes on a quest to uncover the truth behind the mysterious disappearance of young Brazilian piano virtuoso Tenorio Jr. A celebratory origin story of the world-renowned Latino musical movement Bossa Nova, They Shot The Piano Player captures a fleeting time bursting with creative freedom at a turning point in Latin American history in the 60s and 70s, just before the continent was engulfed by totalitarian regimes.  
See the official trailer and poster below.