THE WHALE Trailer: Brendan Fraser Makes a Comeback in Darren Aronofsky's Drama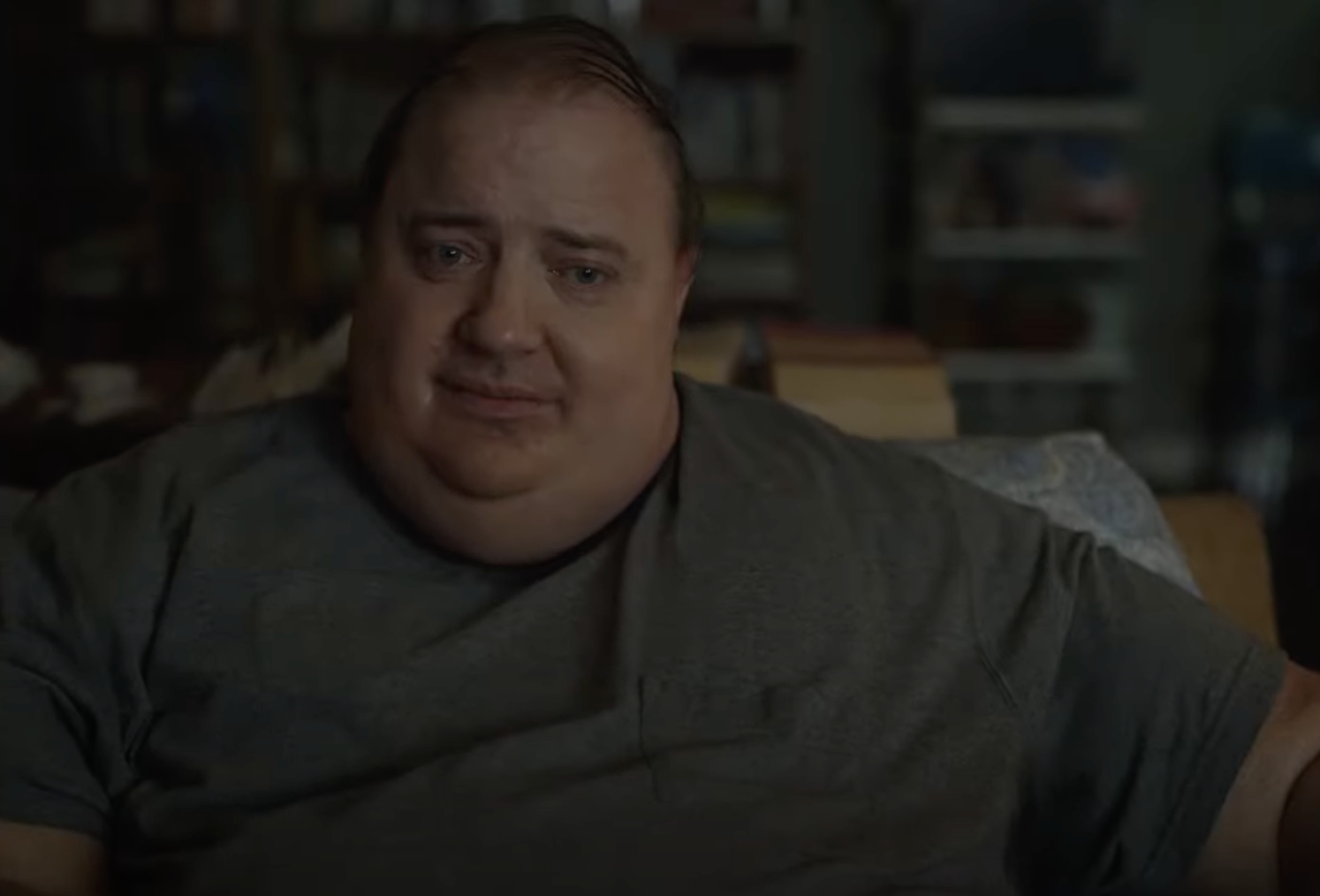 After months of anticipation, the Brendannaissance has finally arrived! A24 has released a trailer for Darren Aronofsky's newest drama, The Whale, which marks a resurgence to leading man status for Brendan Fraser. His performance has already gotten many raves since the film's premiere at the Venice Film Festival. This is the second comeback vehicle Aronofsky has helmed since 2008's The Wrestler. It is adapted from Samuel D. Hunter's play (who also penned the screenplay). It will arrive in theaters on December 9.
Fraser (with the use of makeup and prosthetics) stars as Charlie, a 600-pound man whose health is deteriorating, and is trying to make sense of the life he has left. He hopes to find redemption by reconnecting with his estranged teenage daughter (Sadie Sink) who he left years before after falling in love with a student. Hong Chau, Samantha Morton, and Ty Simpkins also star. Aronofsky also reteams with DP Matthew Libatique whom he collaborated on all his films.
See the trailer below. In theaters Friday, December 9.