THE ROYAL HOTEL Trailer: Julia Garner Faces An Outback Dread In Kitty Green's Thriller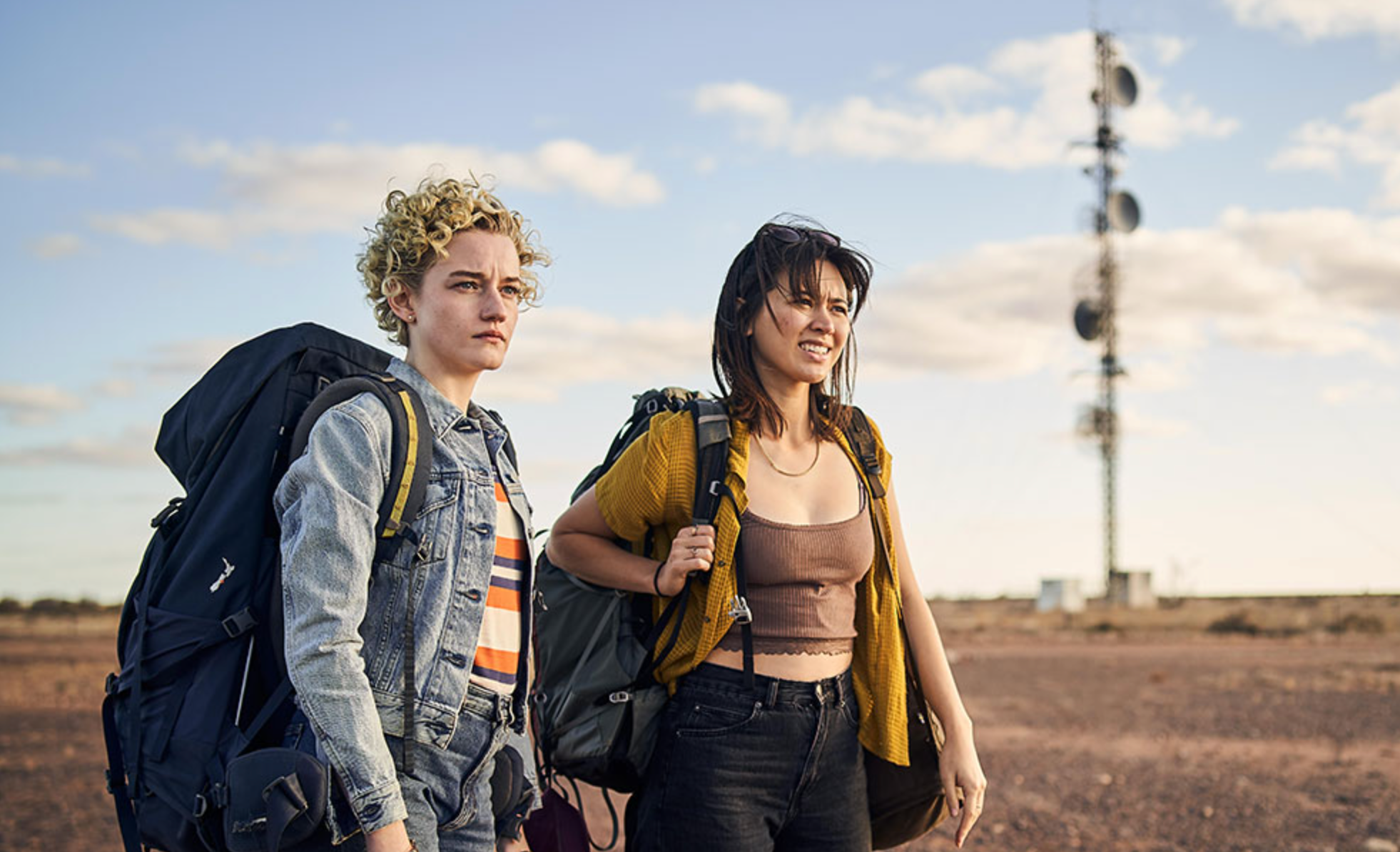 After collaborating on the intense #MeToo drama The Assistant, director Kitty Green and star Julia Garner go Down Under for a new edge-of-your-seat thriller that addresses the power dynamics between men and women. Garner stars alongside Jessica Henwick (Glass Onion) as two Americans who run out of money while backpacking in Australia and are forced to take jobs at a seedy pub in the remote Outback to fund their trip home. Things soon get terrifying for them as they encounter the rowdy men who frequent the pub, leading to distressing circumstances. The cast also includes Hugo Weaving, Toby Wallace, Ursula Yovich, Daniel Henshall, James Frecheville, and Herbert Nordrum. Green co-wrote the film alongside Oscar Redding. Ahead of its TIFF premiere and fall theatrical release, NEON has just released the gripping official trailer.
Here's the official synopsis:
Americans Hanna (Julia Garner) and Liv (Jessica Henwick) are best friends backpacking in Australia. After they run out of money, Liv, looking for an adventure, convinces Hanna to take a temporary live-in job behind the bar of a pub called 'The Roval Hotel' in a remote Outback mining town. Bar owner Billy and a host of locals give the girls a riotous introduction to Down Under drinking culture but soon Hanna and Liv find themselves trapped in an unnerving situation that grows rapidly out of their control.
The Royal Hotel arrives in theaters October 6. Watch the official trailer below.