THE INSPECTION Trailer: Elegance Bratton's Semi-Autobiographical Portrait of Masculinity & Identity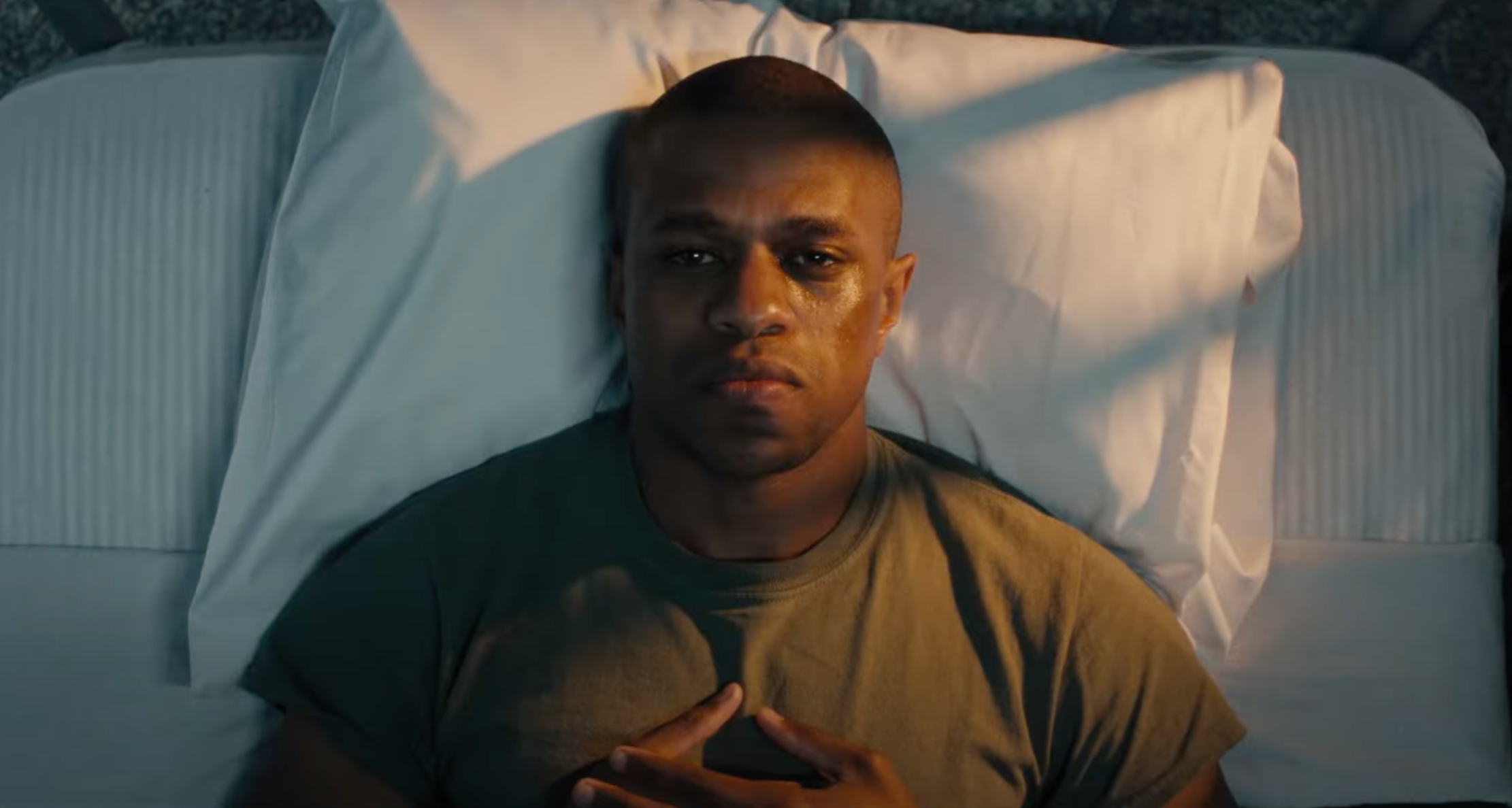 One of the most anticipated films of the fall festival season is writer-director Elegance Bratton's The Inspection. Known for his intimate and empathetic documentary Pier Kids, Bratton makes his narrative feature debut which will have its world premiere at the Toronto International Film Festival and is set as the closing night film of the New York Film Festival. Here, he sets the stage to tell his own experiences of life as a young gay black man who went from the streets to the military. A24 has now released a trailer for the fall festival-bound film, and has set it for a November 18 theatrical release.
Breakout actor Jeremy Pope (Pose) stars as Ellis French, who after being rejected by his mother (Gabrielle Union) for being gay spends a decade on the streets. As soon as he enlists in the Marines during the Don't Ask, Don't Tell era, he deals with a ruthless, intimidating drill instructor (Bokeem Woodbine, Fargo), and a desire for a superior (Raúl Castillo, We The Animals). Through the grueling routine of basic training, he finds camaraderie and strength in this newfound sense of brotherhood with his fellow recruits while doing whatever it takes to succeed in a world of prejudice and aggressive masculinity. The cast also includes McCaul Lombardi (American Honey) and Aaron Dominguez (Only Murders In The Building).
Watch the trailer below for The Inspection. In theaters November 18.