THE EIGHT MOUNTAINS Trailer: Felix van Groeningen & Charlotte Vandermeersch's Cannes Winner Explores Friendship in the Italian Alps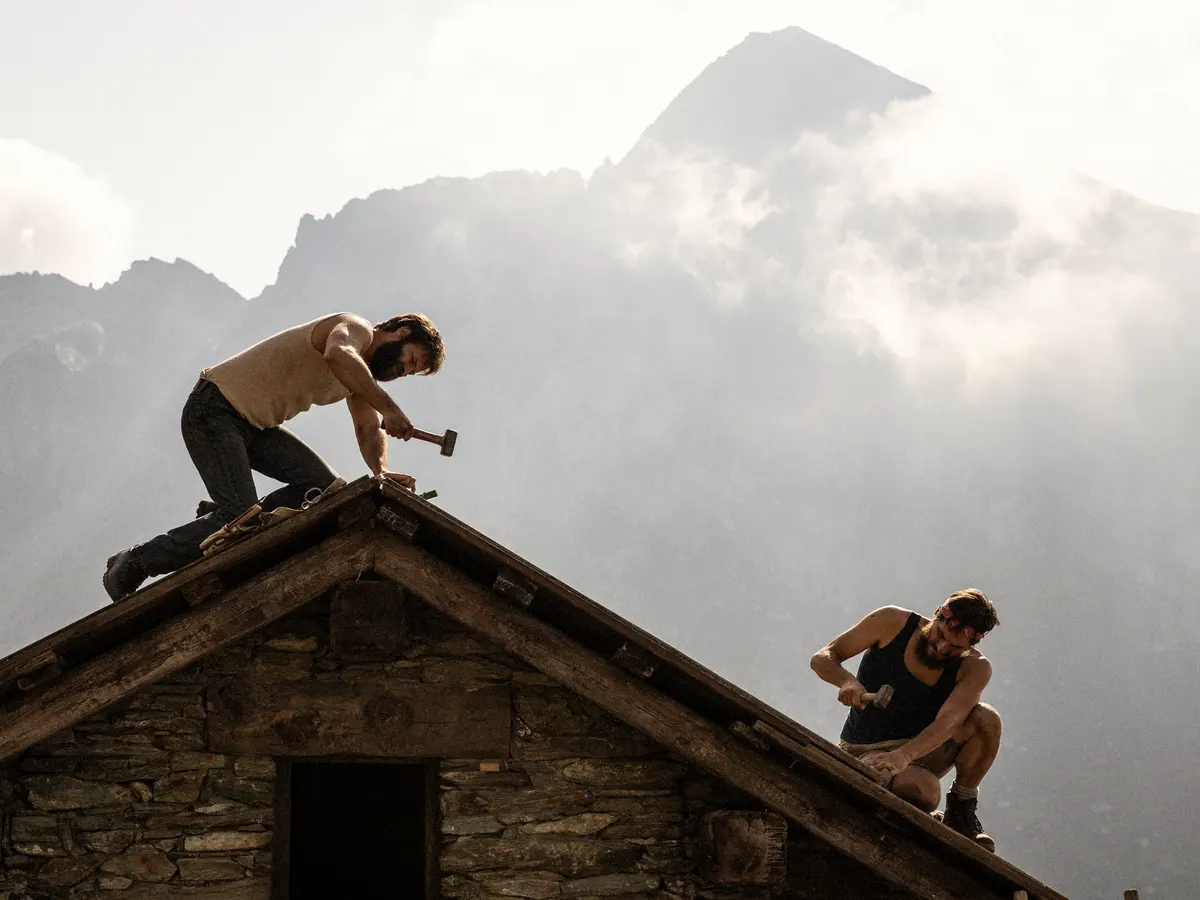 One of the biggest hits of the 2022 Cannes Film Festival was Felix van Groeningen and Charlotte Vandermeersch's The Eight Mountains. It premiered in-competition at the festival and won the Jury Prize. Set in the Italian Alps, the film follows two old childhood friends Pietro (Luca Marinelli, Martin Eden) and Bruno (Alessandro Borghi, On My Skin) who reunite to build a mountainside cottage which becomes a site of both reflection and reconciliation for them. It garnered praise worldwide for its attention to detail, its exhilarating shots of nature, and how it captures the magic of friendship. Sideshow and Janus Films have now released a new trailer ahead of its release in just a few weeks.
In his review from Cannes, Jack Schenker wrote "Directors Felix Van Groenigen and Charlotte Vandermeersch have achieved cinematic hypnotism with their latest odyssey, The Eight Mountains. The film's story is grounded in reality, however, the way it is shot gives it an otherworldly feeling. The audience is able to place themselves in the shoes of these characters without forcing a specific emotion. Your own personal experiences will inform the way you take this film in. The tears were flowing; the overwhelming long shots led my brain down a rabbit hole of friendships, death, and my disconnect to nature. Every frame and sound design detail works to create a world that for two hours and twenty minutes the audience inhabits. When the main characters reach the top of a mountain, the film soars. It will be difficult to find a more beautifully shot drama this year."
Watch the trailer below. Opening in NY on April 28 and LA on May 5.