STOP MAKING SENSE 4K Restoration Trailer: Jonathan Demme & Talking Heads' Iconic Concert Documentary Returns to the Big Screen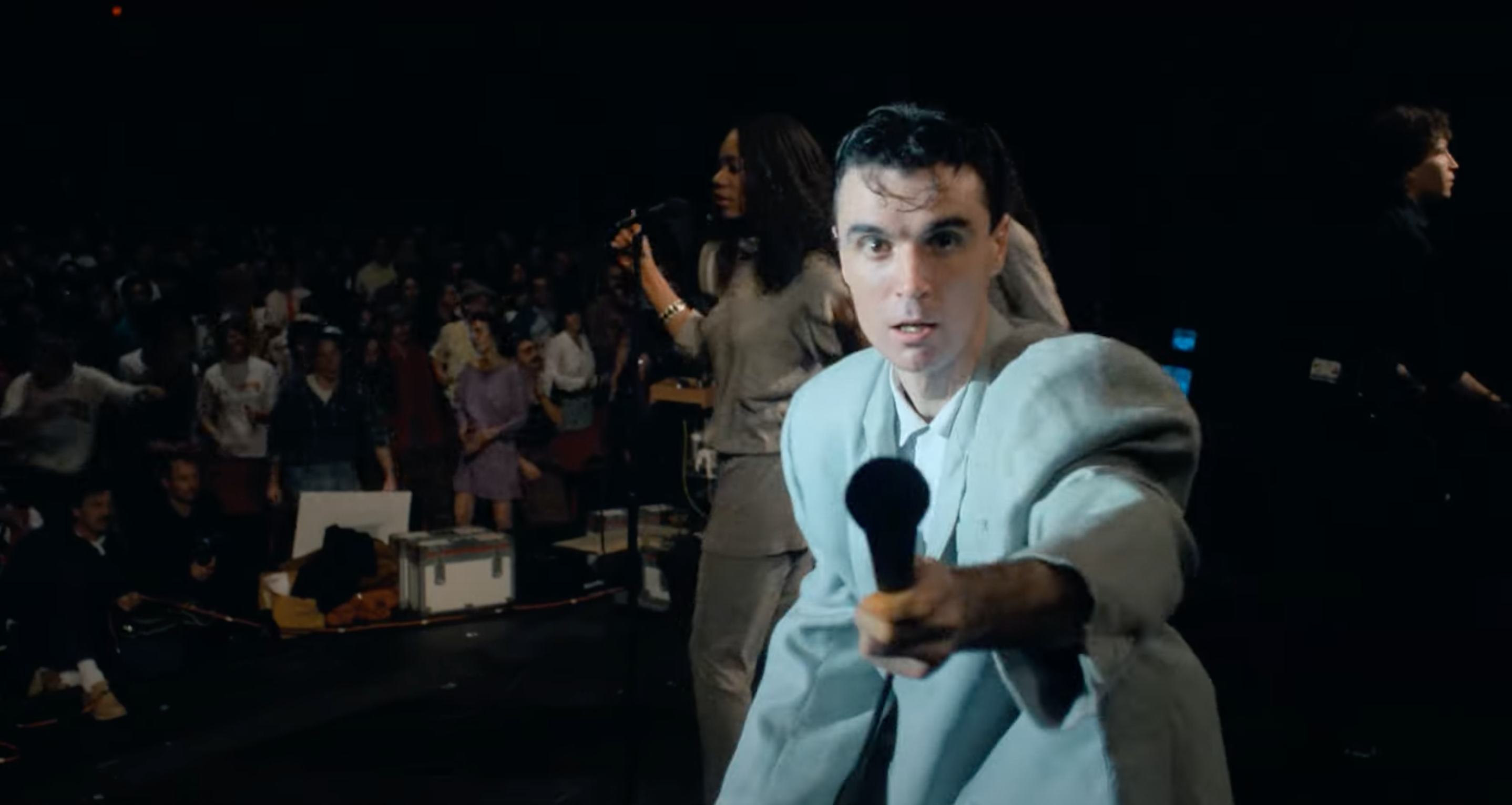 "Same as it ever was."
Almost 40 years ago, before putting his stamp on cinema with The Silence of the Lambs, Jonathan Demme directed what is considered to this day… the greatest concert film of all time. Stop Making Sense follows David Byrne and his iconic band Talking Heads over 3 days of performances at Hollywood's Pantages Theater. It was shot in December 1983 before being released in 1984. Now A24 has restored the film in 4K quality just around the corner of the film's 40th anniversary. It'll screen as a TIFF World Premiere and Global IMAX Live event on September 11, with the full band onstage in a discussion moderated by Spike Lee. It will then open in IMAX nationwide on September 22 before rolling out to regular screens September 29.
Here's the official synopsis from A24:
Newly restored in 4K to coincide with its 40th anniversary, the 1984 film was directed by renowned filmmaker Jonathan Demme and is considered by critics the greatest concert film of all time. Stop Making Sense stars core band members David Byrne, Tina Weymouth, Chris Frantz, and Jerry Harrison along with Bernie Worrell, Alex Weir, Steve Scales, Lynn Mabry, and Edna Holt. The live performance was shot over the course of three nights at Hollywood's Pantages Theater in December of 1983 and features Talking Heads' most memorable songs.
See the restoration trailer and poster below.