SHOWING UP Trailer: Michelle Williams Stars in Kelly Reichardt's Art World Drama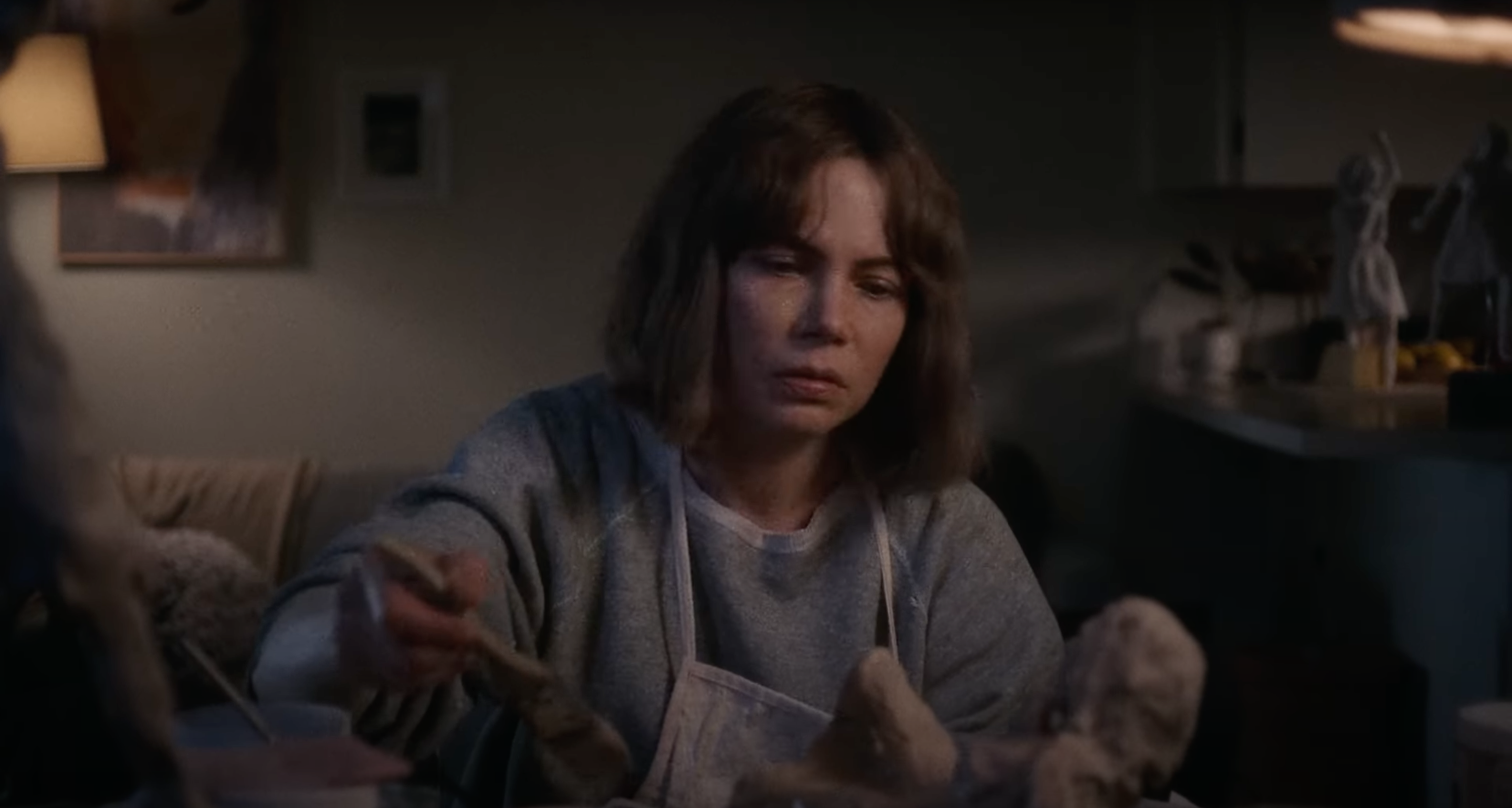 Three years after her 19th Century bromance First Cow, Kelly Reichardt is back with a new Portland-set drama from A24. Showing Up stars Michelle Williams as a struggling sculptor preparing for a major art show while nursing a wounded pigeon back to health and butting heads with her landlady and rival artist (Hong Chau).
The film marks the fourth collaboration between Williams and Reichardt, following Wendy and Lucy, Meek's Cutoff, and Certain Women. Reichardt also wrote the script with her frequent collaborator Jonathan Raymond. Her frequent cinematographer Christopher Blauvelt is lensing once again. Showing Up had its world premiere at the Cannes Film Festival where it competed for the Palme d'Or. It was also screened at the New York Film Festival.
Alongside Michelle Williams and Hong Chau, the film also stars Judd Hirsch, John Magaro (who starred in Reichardt's First Cow), André Benjamin, Maryann Plunkett, and James Le Gross.
Watch the trailer below. Arriving in theaters Spring 2023.