SANCTUARY Trailer: Margaret Qualley & Christopher Abbott Play a Wicked Game in BDSM Thriller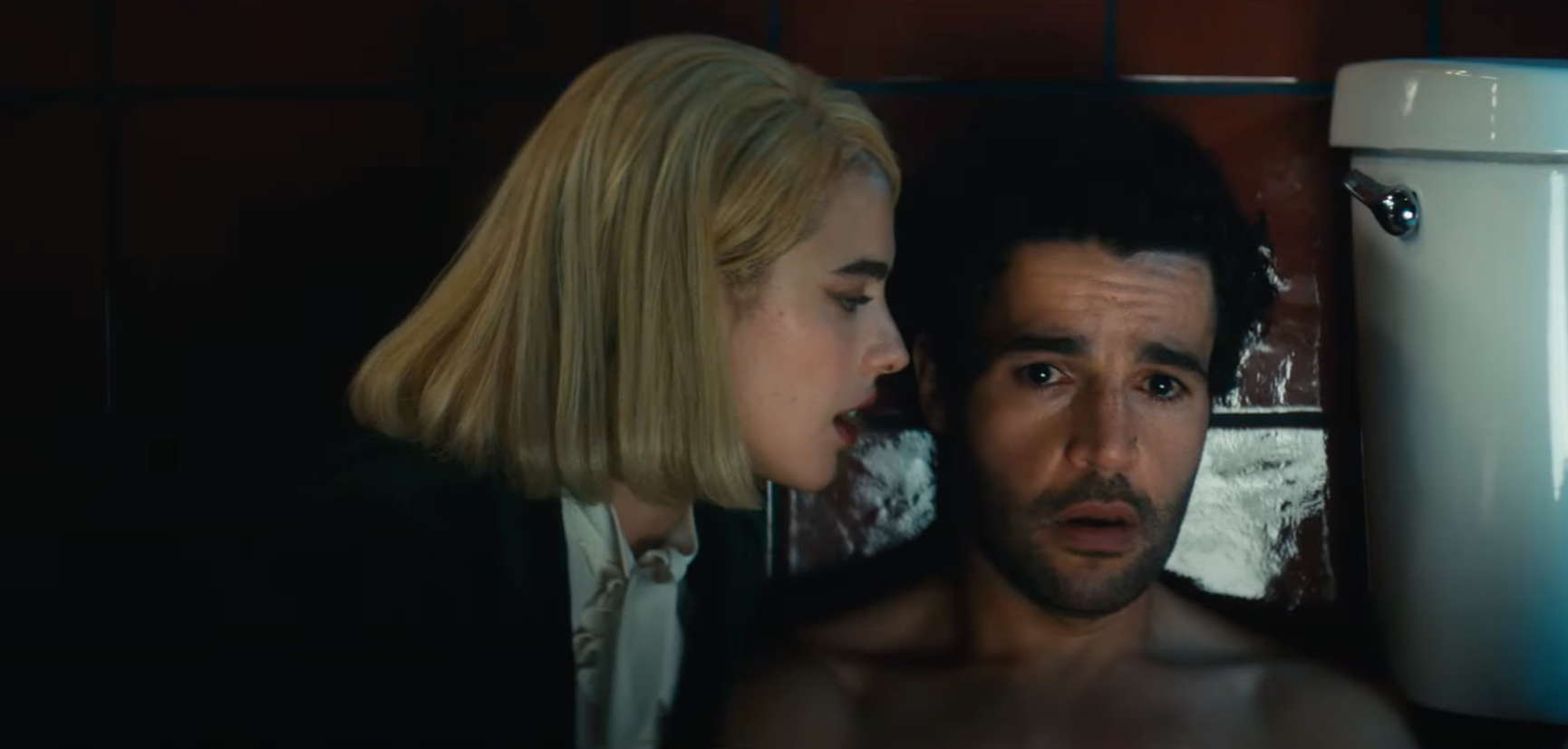 Not even a safeword could get you out of a situation like this.
Margaret Qualley is out to punish Christopher Abbott in the sexy and twisted new film, Sanctuary. The film is directed by Zachary Wigon (The Heart Machine) with a screenplay by Micah Bloomberg (Homecoming). Qualley stars as a dominatrix whose relationship with a wealthy, longtime client (Abbott) takes a downward spiral when he inherits his father's company and tries to end their arrangement. From that point on, a battle of wits, blackmail, and dominance ensues over the course of one night. Sanctuary had its world premiere at the 2022 Toronto International Film Festival where it was picked up by NEON. A new intense and kinky trailer has just been released ahead of its May release.
Here's an official synopsis:
A wickedly dark comedy follows dominatrix, Rebecca (Emmy Award® nominee Margaret Qualley), and her wealthy client, Hal (Christopher Abbott), as they engage in a high-stakes role-playing game for power and control. In the wake of inheriting his father's hotel chain, Hal attempts to end his long and secret relationship with Rebecca. A battle of wills ensues over the course of one incredibly fraught night, with both Rebecca and Hal struggling to keep the upper hand as the power dynamics swing wildly back and forth.
Watch the trailer below. In theaters May 19.